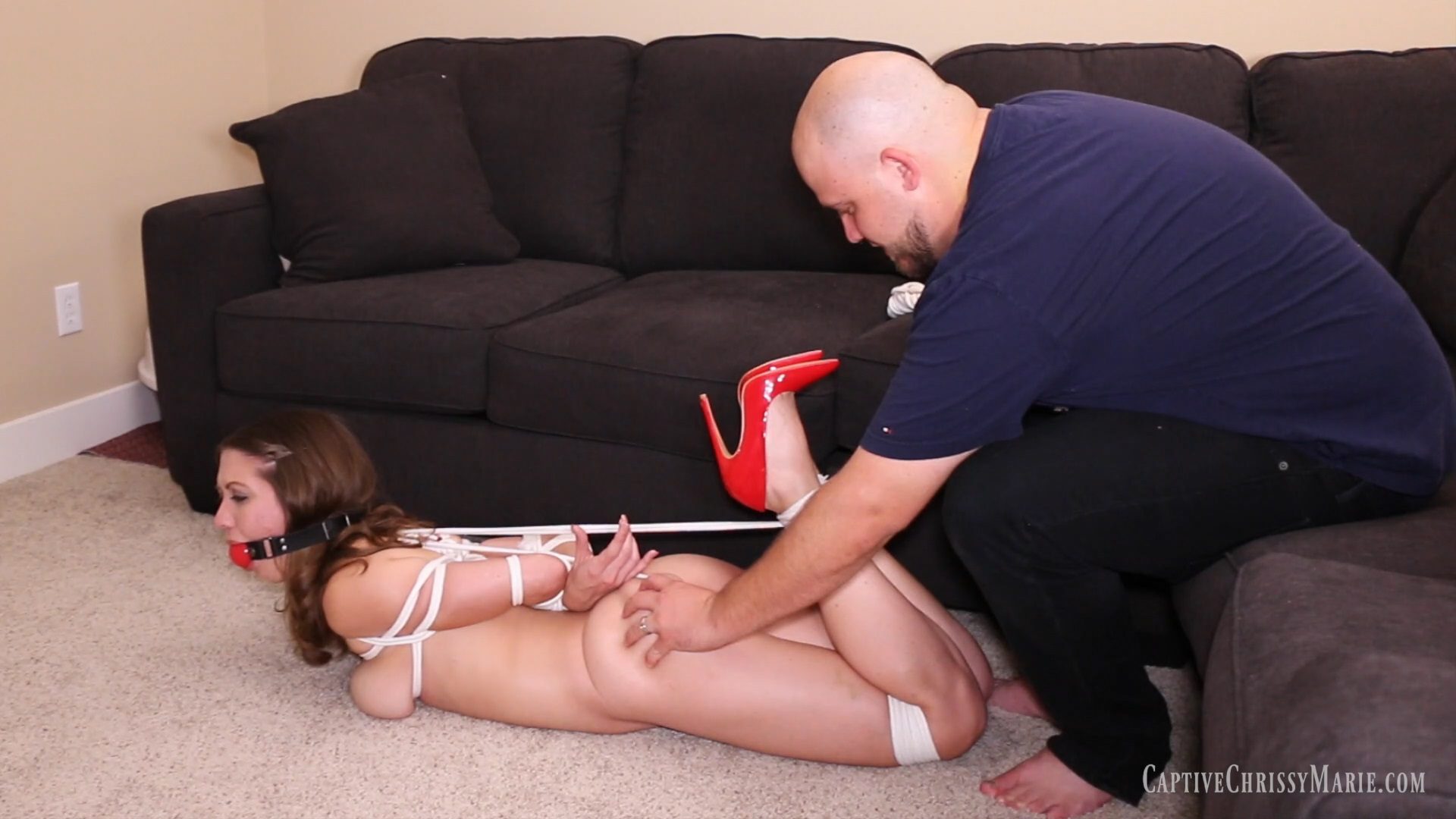 My Brand New Big Red Ball Gag! – Captive Chrissy Marie
Master Matt thinks it's time I learned how to handle an extra large size ballgag. Today he surprised me when he came home with one already and told me he is going to tie me and and make me try it out for him right away! The scene starts with me completely nude upon his request in only a pair of sexy red stilettos, with my legs already bound, arms box tied and completed with a chest harness. My crotch rope is left loose for the time being and I wonder what he plans are for that. Master Matt shows me the ball gag and I giggle and exclaim at how big it. Before I can say another word he pops it into my mouth and cinches it all the way down so it's nice and tight. This thing is so huge it barely fits in my mouth and is almost instantly drool inducing.
He finishes off by hogtying me with my crotch rope. He leaves me to struggle and enjoy my new gag. Not sure enjoy is quite the right word, but I will test it out! I struggle and squirm around the room, but every time I move my feet the crotch rope tightens down and feels as if it's splitting me in two! He didn't have to tie it so tight for just testing out a gag, maybe he trying to punish me for something?! After several minutes he doesn't return and I'm mmpphing loud in frustration as I drool uncontrollably and my jaw aches from the big ball gagging me! I try to spit it out but it's on too tight, and the bondage is so strict that I can't possibly free myself! I'm stuck enduring this hogtie and ballgag until he finally comes back to untie me!

Starring: Chrissy Marie
Size: 589.97 Mb
Duration: 00:13:15 min
Resolution: 1920×1080
Format video: mp4
Preview: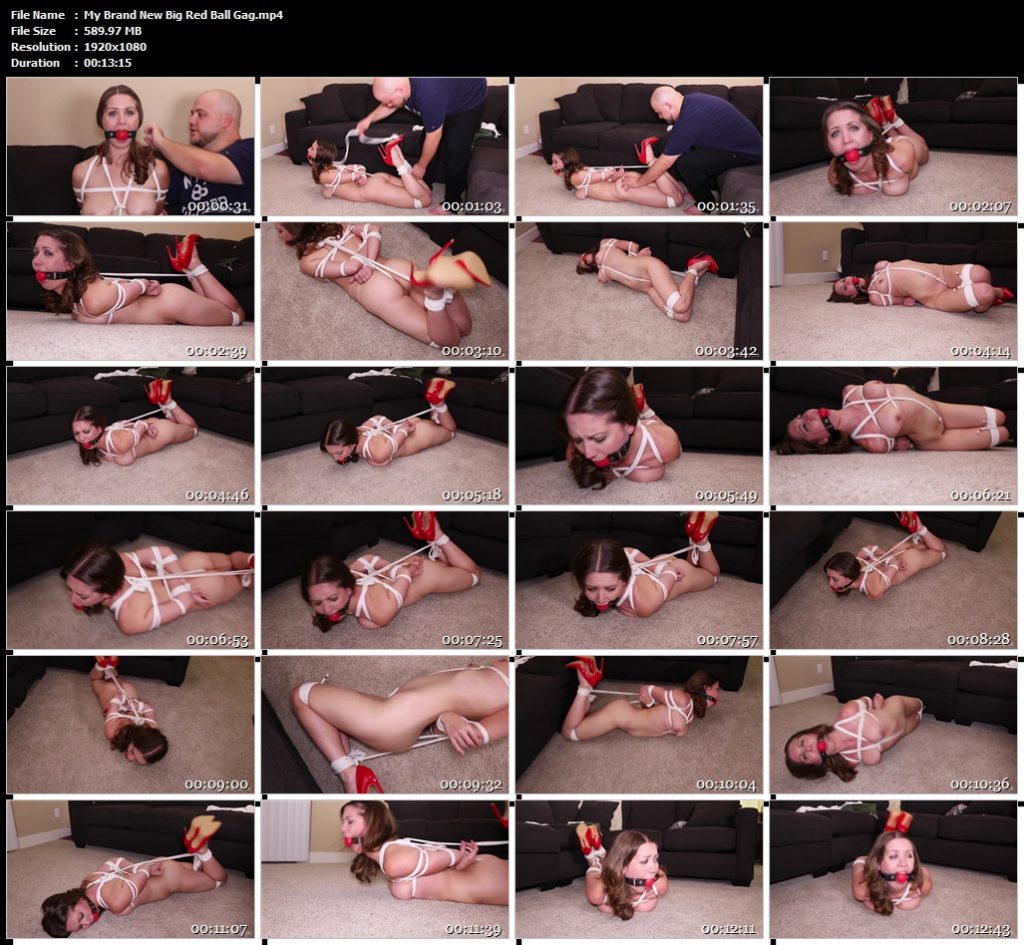 Download link:
https://wayshare.cc/q9r34gso87fh/My_Brand_New_Big_Red_Ball_Gag.mp4.html