Mouth Stuffed and Tied Up Girls – Who left Ms Dark bound and gagged in the closet!
Mouth Stuffed and Tied Up Girls – Who left Ms Dark bound and gagged in the closet!
He came home from work and called out to his Girl Friend Kristyna. When she didn't answer, he went in to use the down stairs restroom. The reason Kristyna could not answer, was because someone had her hogtied and gagged in the closet. Some how she got out of the hogtie and was able to get the closet door open. She hopped over to the bathroom door and started to cry out and bang on the door. When her boyfriend came out, he was surprised to find her this way. But then he remembered that this had happened before when she let the boys who lived next door tie her up in a similar fashion. He was a bit disturbed by the this. But then thought to teach his GF a lesson. He was going to show her what it was like to be really tied up and gagged. Then he would call the boys from next door over to show them how to tie up a woman. Using more rope he tied her up good and tight. Then he took out the pump gag in her mouth and stuffed and taped her mouth with panties to gag her again. With Kristyna struggling bound, gagged and trying to tell him that the boys did not tie her up, and that a real robber did this to her, the man called next door. This is when he found out, the boys were not home and had not been all day. Now the man thought that Kristyna was having an affair with someone else who liked to play these bondage games with her. This angered him and now he was going to punish her. He striped her down until she was only in her girdle and stockings. Then he hogtied her and pulled her big tits out of her bra.. He left her like this and went upstairs. That is when he found the place ransacked and it became clear what really happened.

Starring: Kristyna Dark
Size: 880.6 MB
Duration: 00:16:17 min
Resolution: 1920×1080
Format video: mp4
Preview: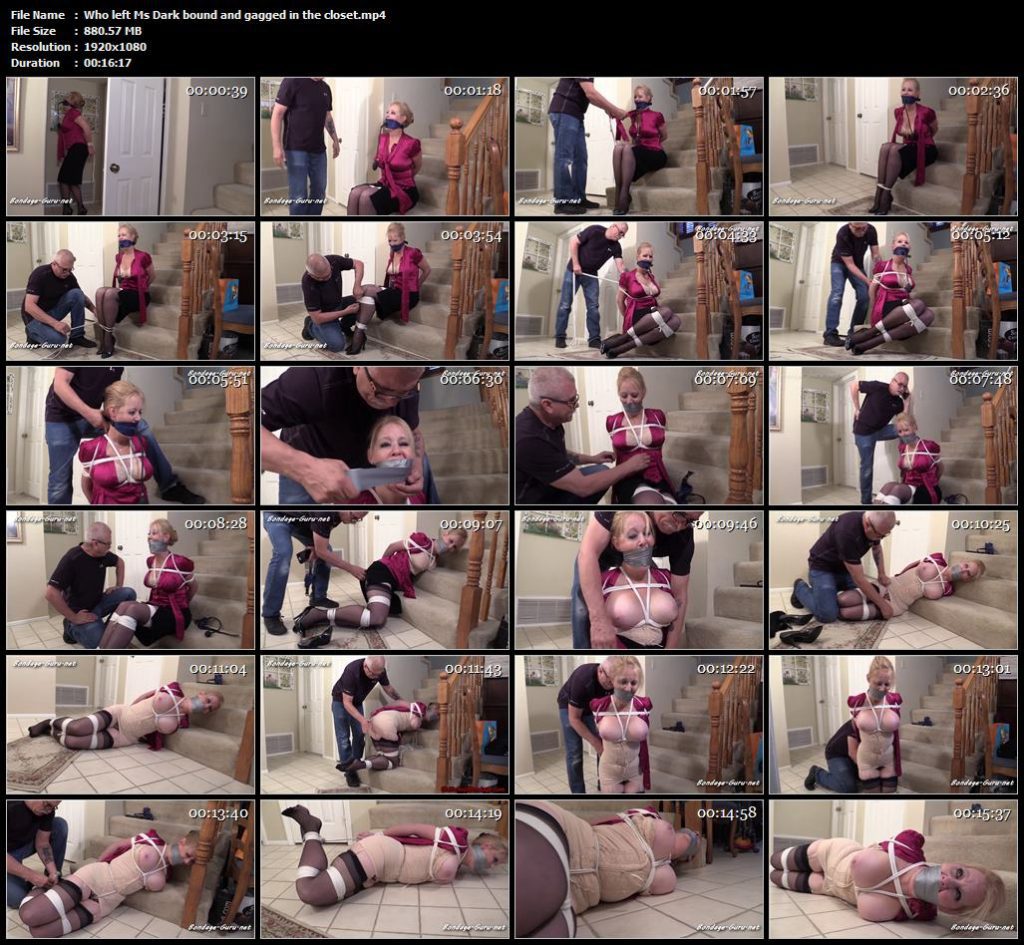 Download link:
Who_left_Ms_Dark_bound_and_gagged_in_the_closet.mp4