Margot Column Tied Breathplay – Breathless Industries
Margot Column Tied Breathplay – Breathless Industries
Margot is at her second breathplay experience. It is truly fantastic to see her smile satisfied in the sessions!
She is wearing a shiny black pvc catsuit! Fantastic on her body.
In this session we use transparent and white plastic bags.
Many different things happend in this session. Margot is tied to two column using nylon ratchet strap. Intresting game!
Fisrt event is transparent plastic bag sealed with leather stipe. A big hole to breath and immediatly a second plastic bag placed over the first and selaed. When she is out of breath the second bag will not be pierced but slowly untied. The first plastic bag is still in place so a hand over mouth will seal the hole. A couple of events filmed in foreground with the hand-sealed transparent bag.
Now Margot is untied from column, handcuffed behind her back and thrown on the bed. An intresting bagging with transparent bag, a bag used on throat so strangle, a white plastic bag and finally a hand over mouth will close this fantastic session.
Margot's reactions are unique: she smiles at the beginning of the lack of air and then tries to free herself violently when she is at the limit!

Starring: Margot
Size: 722.1 MB
Duration: 00:19:41 min
Resolution: 1920×1080
Format video: mp4
Preview: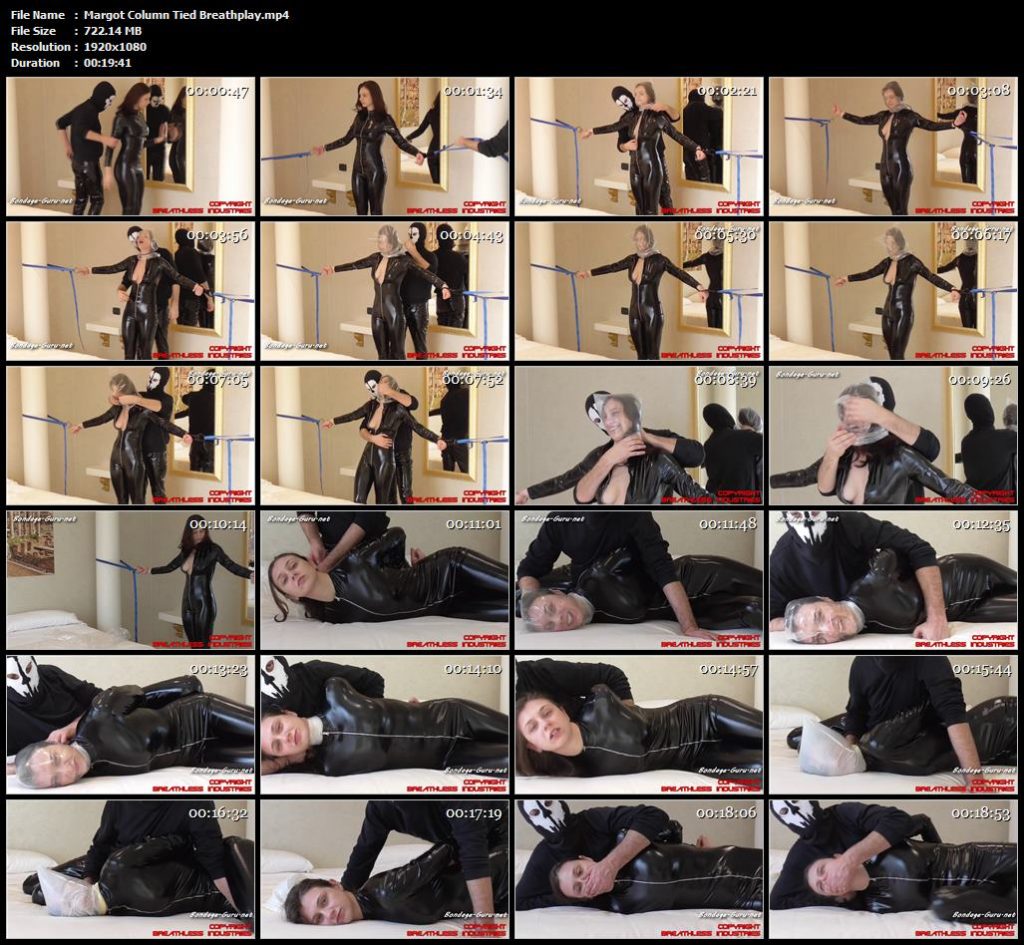 Download link:
Margot_Column_Tied_Breathplay.mp4