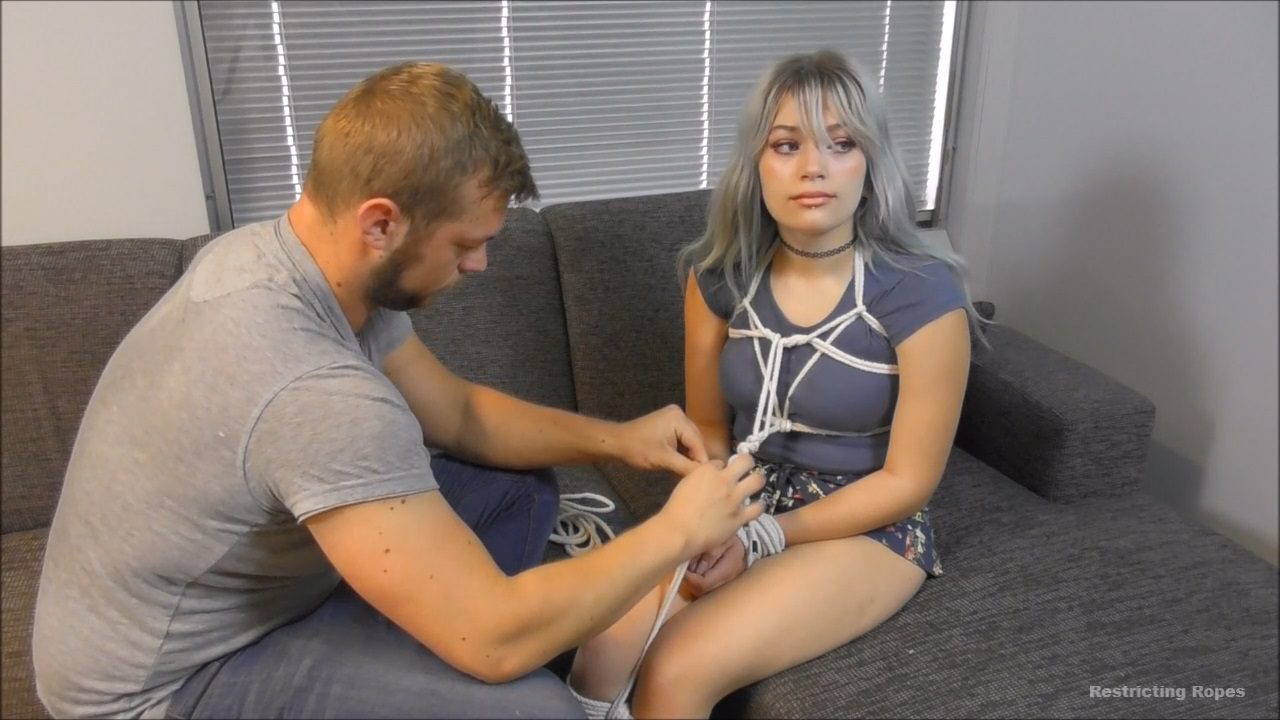 Luna Grey – Bondage Doll HD – Restricting Ropes
Mr. Jeff carries one of his beautiful, obedient dolls to the couch and caresses her lovely grey hairs, putting every strain just right en starts off by tying up her ankles with some bright new ropes that he had bought just for his pretty little dolls…
After carefully tying up her chest and hands, he ties her hands to her ankles and gags the lifeless robot with a black scarf. The soft material tightens around those perfect mouth corners…
He puts the doll into panic mode and grabs a chair. He watches how she struggles and mmmppphhhhhhhhhs almost like a real human being.
After a while, he turns the doll back to obedience mode and puts her back on the couch. He removes her gag and ties up her knees and ties up her knees to her chest. After that, he cleave gags her again. This time with some cute pink vet wrap. When turned back into panic mode, he starts tickling the doll under her pretty feet. Wow, she responds so realistically! He didn't expect for the doll to have a tickling function.
He puts her in obedience mode again. He ties the beautiful doll's feet to her knees, removes her gag again and puts a pair of underwear in her mouth, one that he has used before in one of his gigs!
He tops it off with a couple of layers of duct tape and puts her back into panic mode again and leaves. But while the doll is struggling and squirming, mmmmmmppphhhhhhhing robotically, she hits her head and breaks down.

Starring: Luna Grey
Size: 1810.94 Mb
Duration: 00:33:14 min
Resolution: 1280×720
Format video: mp4
Preview:


Download link:
https://wayshare.cc/ucb0az6cx56u/Luna_Grey_Bondage_Doll_HD.mp4.html