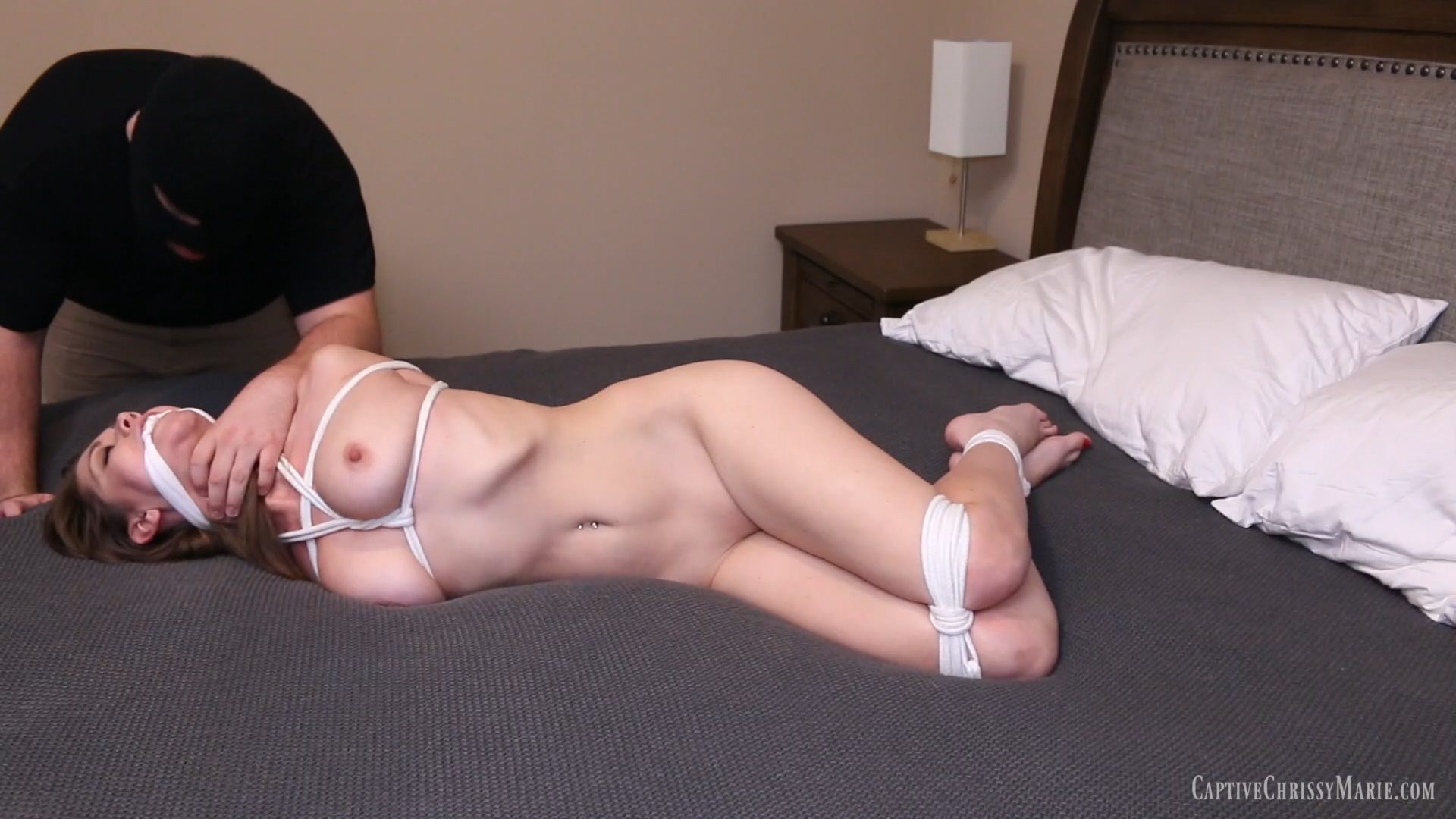 Her Secret Fantasy – Captive Chrissy Marie
Last night Chrissy had a dream that a masked man broke into her bedroom, tied her up and gagged her mouth to keep her from screaming! He robbed her house then had his way with her before he left! She was initially relieved when she woke up and realized it was just a dream. It was a pretty scary dream given that the news has been reporting an increase in crime and robberies in her neighborhood, but she also must admit that when she woke up she was really turned on by the idea of being so helpless on vulnerable like she was in her dream. She started fantasizing about it and couldn't stop thinking about it all day!
Later that night Chrissy is chatting on the phone with her boyfriend in her lingerie before she turns in for the night. They start talking about the news and Chrissy decides why not bring it up and see how he reacts. She tells him about her sex dream and at first he doesn't believe she is serious, but when she brings up the fact that he could help her make her dream a reality, it starts to spark his interest. She tells him to buy some ropes, something to stuff in her mouth, and to come over late that night wearing a mask like the man in her dream. She leaves the rest up to him so she will be surprised. She goes to bed and is so nervous and excited for the night ahead that she finds it hard to realx, but she eventually manages to fall asleep.
Next thing she knows she wakes up with with a masked man pinning her down on the bed and hand gagging her while he gropes her breasts! She struggles and fights him, playing along like a real damsel in distress, but it's also quite obvious that she is liking it! He fondles her as she squirms in enjoyment. Then he pulls out a cleave gag and pulls it tightly into her mouth! She is surprised by how tight it is, but she asked for it! He gets to work tying her up tightly with rope, continuing to squeeze her tits and rub her pussy while he's at it. The more bound and helpless she gets the more she squirms and moans in pleasure. Now she is really having a harder time acting like she is afraid of the bad guy! He could have her right then and there if he wanted! He teases her and says he is going to go rob the place and will come back to finish her off later, a good excuse to leave her tied up for a while longer! He leaves her struggling, mmphhing, moaning, and squirming around on the bed in anticipation of the grand finale to her secret bondage fantasy!

Starring: Chrissy Marie
Size: 774.65 Mb
Duration: 00:16:26 min
Resolution: 1920×1080
Format video: mp4
Preview: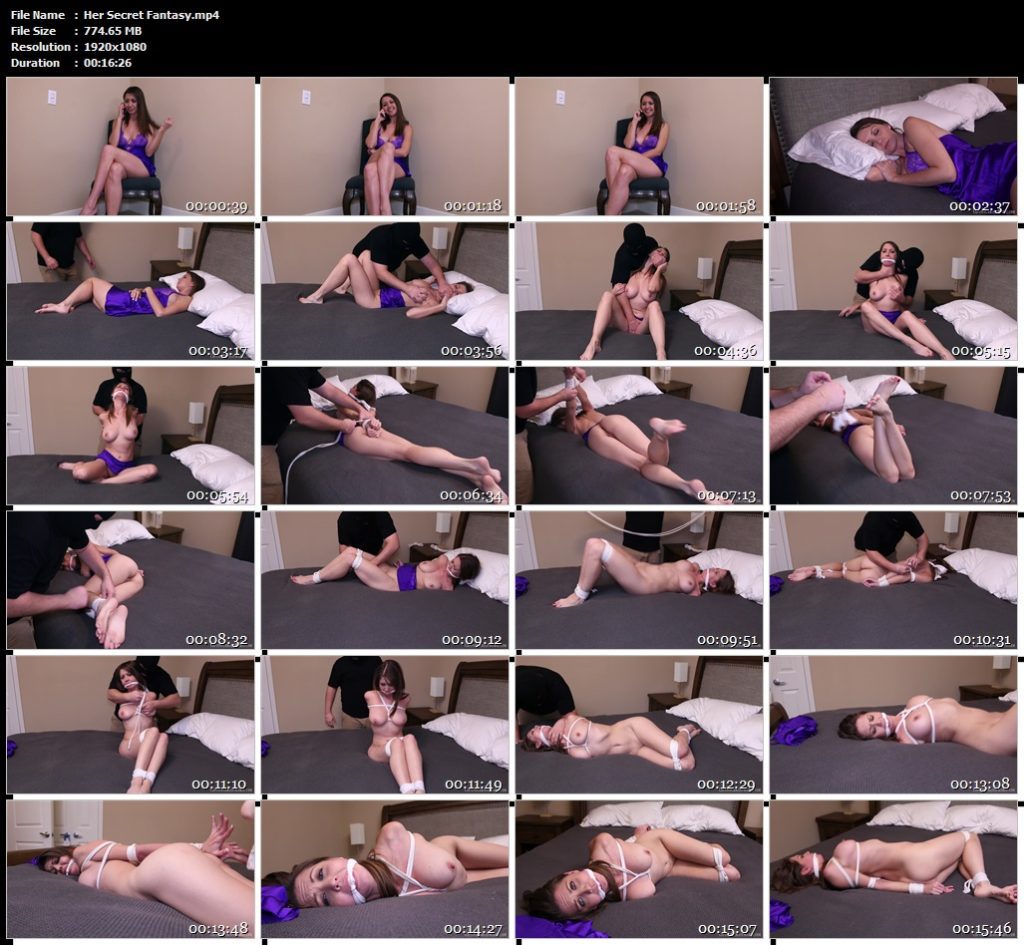 Download link:
https://wayshare.cc/1tn33w6t2qlv/Her_Secret_Fantasy.mp4.html