Elektra Kinbaku – Hogtaped And Hairtied
Elektra Kinbaku – Hogtaped And Hairtied
Elektra was requested by a frequent customer if she would be willing to do a mummification while bent into a hogtie position – sure why not?!
We start the scene with her wiggling about, balanced on a table with her face and bare feet exposed. Throughout, you'll see her get very well gagged as usual (!), then her toes are bound together and she is left to struggle in her massive gag. We tape her feet up further, leaving her toes exposed and she is then forced to endure a good toe sucking. To make things worse, we add in a hair tie! Shes not going anywhere!
A gorgeous brunette who is very well gagged with her pretty feet exposed and forced to endure some toe sucking as her hands are left to flair helplessly.

Starring: Elektra Kinbaku
Size: 3.91 GB
Duration: 00:36:55 min
Resolution: 1920×1080
Format video: mp4
Preview: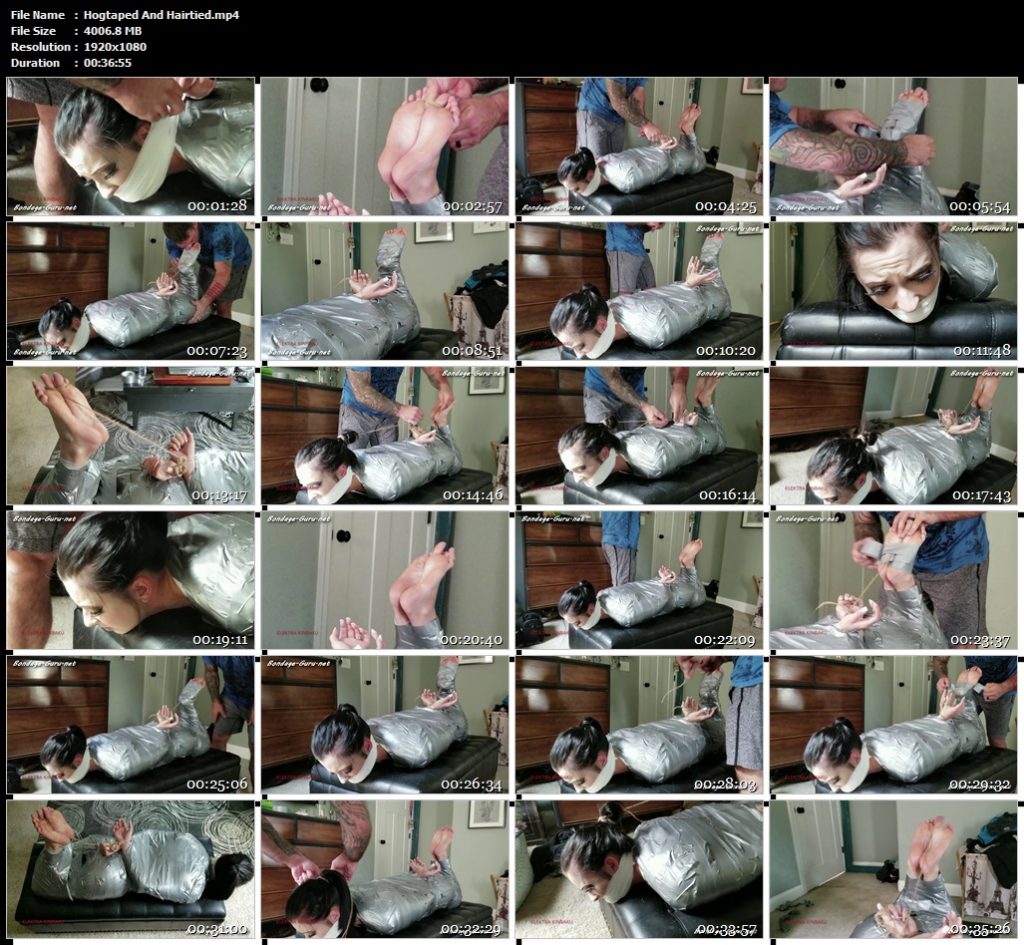 Download link:
Hogtaped_And_Hairtied.mp4