Cinched and Secured – Simone – The Ties That Bind!
Cinched and Secured – Simone – The Ties That Bind!
Simone is furious! Bound tightly hand and foot by an endless number of her boyfriend's neckties, with her limbs fused together and contorted into uncomfortable poses, she's outraged to learn that she is going to be used to pay off a debt he incurred when he bet HER in a poker game! The holder of the winning hand gets her for one night, and tonight is it! Tired of her protesting, her man stuffs a rag into her mouth and uses another necktie to hold it in place! Now that she's been silenced well, he leaves her to her evening! She struggles, cursing up a storm and demanding to be released, but no one is there to hear her pleas. At least, not yet! Soon, the lucky gamble comes to claim his prize, and Simone is powerless to stop him from adding even more of the hated fashion wear to her plight, compacting her body more and more tightly, even using additional ties to increase the effectiveness of her gag! Now, her chest exposed, her body practically immobilized, she can do nothing but wait to see what else he has planned! After a thoroughly exhausting evening, her boyfriend returns, delighted by what he sees. In fact, with the last remaining necktie, he ties a blindfold on her so she can't see what else the evening will bring. After all, who doesn't love surprises?

Starring: Simone
Size: 625.5 MB
Duration: 00:17:10 min
Resolution: 1920×1080
Format video: mp4
Preview: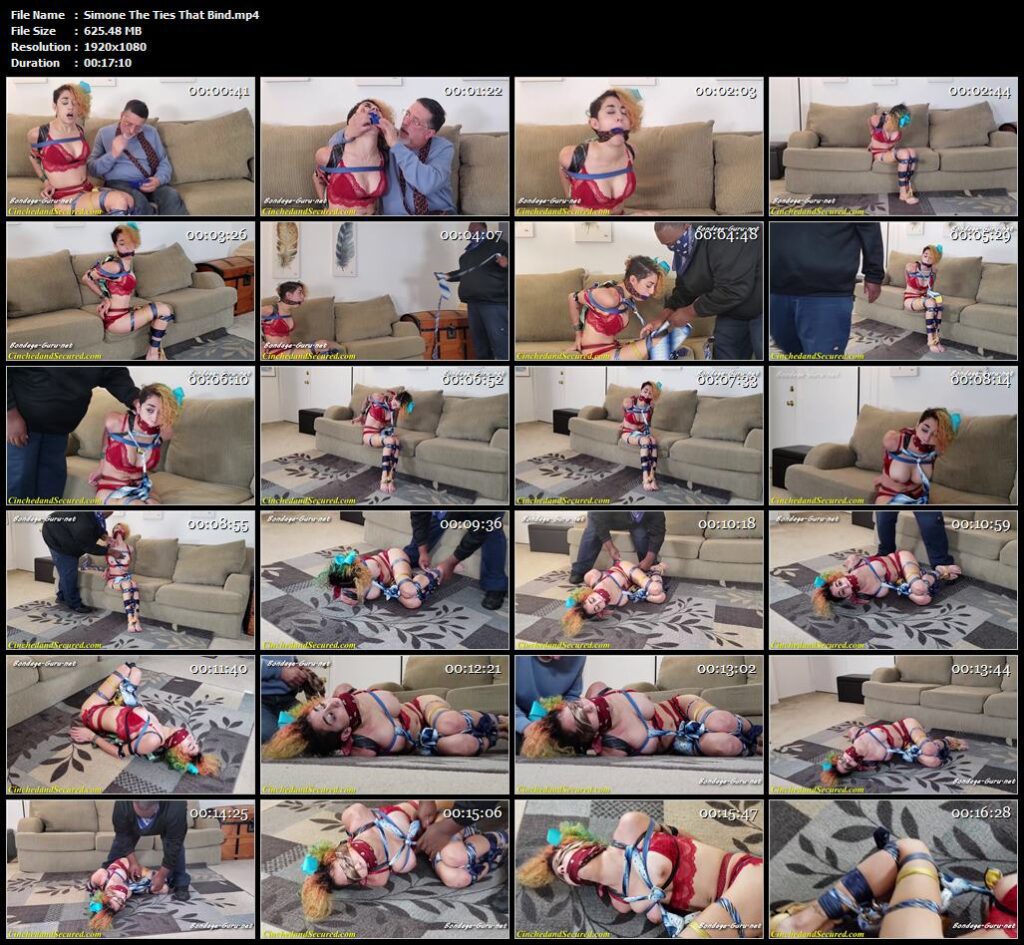 Download link:
Simone_The_Ties_That_Bind.mp4