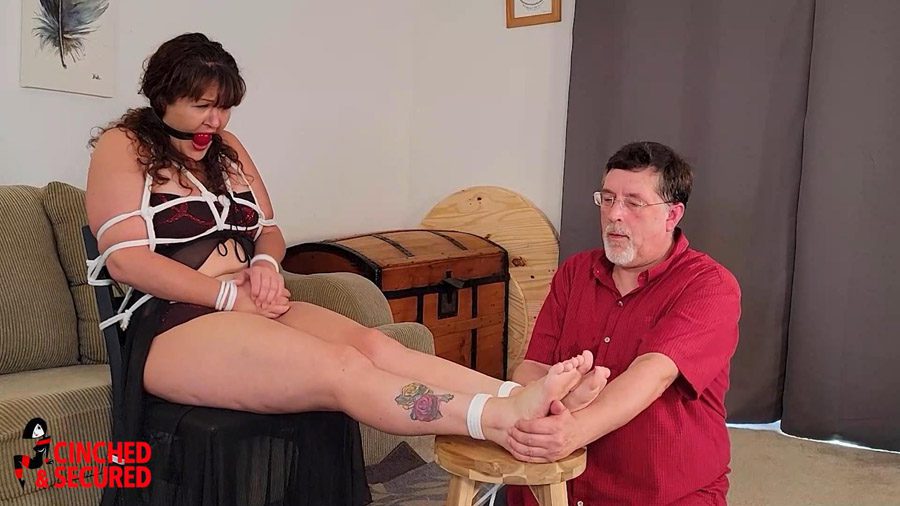 Cinched and Secured – Safa's Bound Foot Worship!
Cinched and Secured – Safa's Bound Foot Worship!
Safa sat squirming in her bonds. Her mouth was plugged by the large rubber gag so she knew better than to try and call for assistance. It would be pointless. besides, the burglar was sort of cute, and he hadn't done her any harm. Yes, the ropes were a bit tight, but she could handle that, and truth be told, she secretly enjoyed being bound and gagged. When the thief came back into the room, she put on a small display of wriggling in her bonds, but was momentarily taken aback when the burglar knelt and began to kiss her bare feet! Safa had a huge weakness for having her feet worshipped, and she knew that she would be unable to contain her rising lust if the man continued! As he rubbed and licked her sensitive soles, her breath began to quicken, and soon she was moaning in ecstasy! When the man began to suck her toes, she could not contain herself! Her gasps and groans of pleasure betrayed her, and the burglar knew she was putty in his hands. Her eyes rolled back into her head and she began to wonder: Was it possible to climax JUST from having her toes sucked? Something in the way the burglar looked at her told her she was going to find out very soon!

Featuring: Safa Warda
Size: 366.6 MB
Duration: 00:10:13 min
Resolution: 1920×1080
Format video: mp4
Preview: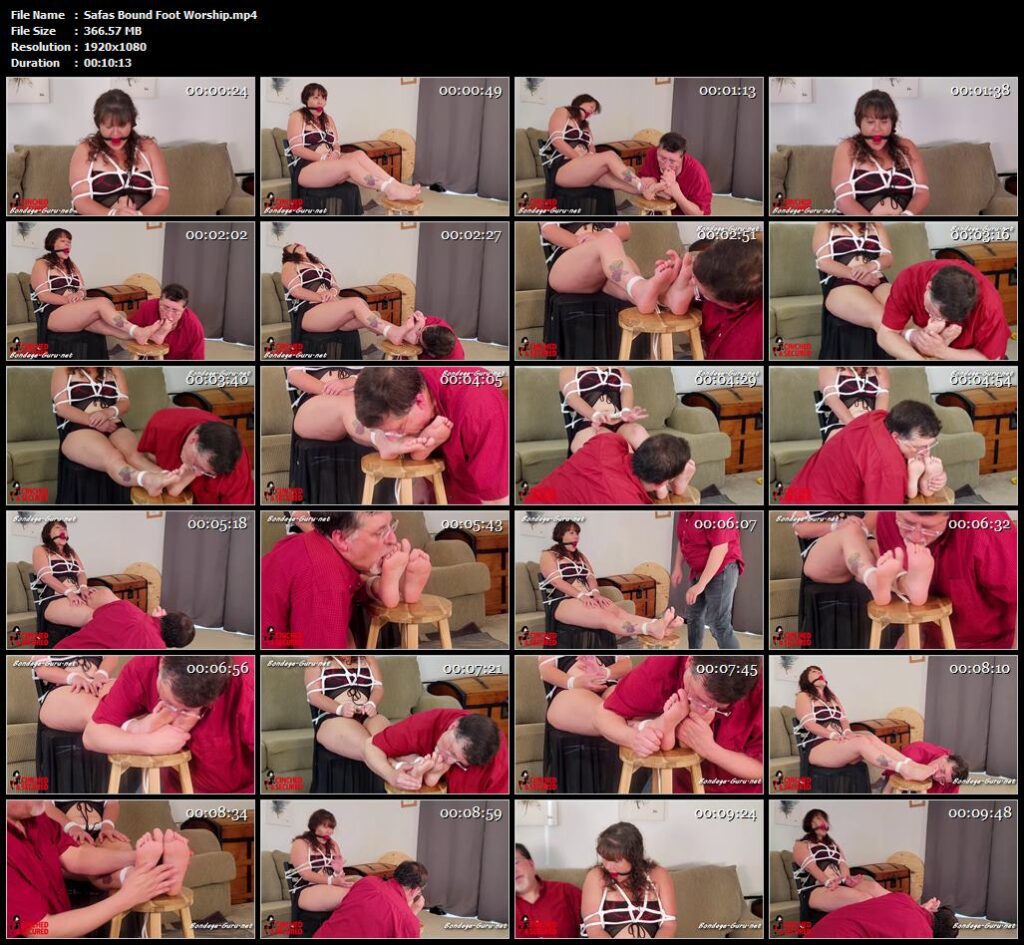 Download link:
Safas_Bound_Foot_Worship.mp4