Cinched and Secured – Rachel – Tie Me As Tight As You Can!
Cinched and Secured – Rachel – Tie Me As Tight As You Can!
Rachel is frustrated. No matter how much she begs, her boyfriend won't tie her tightly enough. However, thanks to some mind control tapes she has been playing in the wee hours of the evening, her boyfriend now seems VERY willing to tie her as tight as she wants! In fact, the tapes worked a little to well, as Rachel began to realize when the ropes circled her elbows, lashing them together! As the ache began in her fused limbs, her mouth was pried open by the biggest ball gag she had ever seen! Now in agony, she thrashed and struggled to get loose, but her boyfriend had other ideas! He removed the ball gag, stuffed her mouth with a spongy mass, and taped it shut with clear medical tape! She knew there would be no way to remove it without a special solvent, and she was well and truly gagged! A few more pieces of rope and she was helplessly hogtied, a horribly tight crotch rope bisecting her sex! Too late, she realized that while her boyfriend was now delighted to bind her tightly, he had no intention of UNTYING her!

Featuring: Rachel Adams
Size: 829.7 MB
Duration: 00:23:06 min
Resolution: 1920×1080
Format video: mp4
Preview: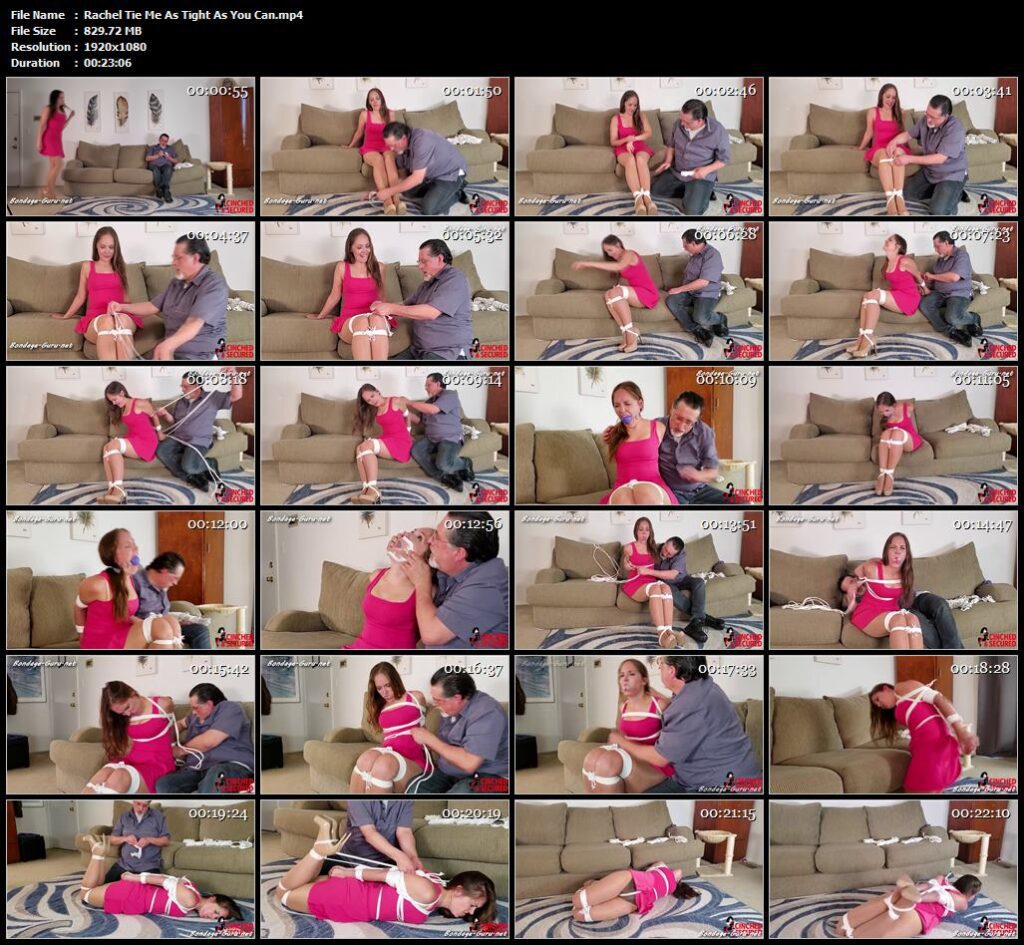 Download link:
Rachel_Tie_Me_As_Tight_As_You_Can.mp4