Cinched and Secured – MinxGrrl – Spider Gwen Secured!
Cinched and Secured – MinxGrrl – Spider Gwen Secured!
Our story opens with SpiderGwen (MinxGrrl) in quite a predicament: locked in an underground bunker, lashed tightly to a pole, her complaints silenced by a large gag that stretches her mouth to its widest point! Her jaws and limbs aching, this poor spider has become the fly in a most uncomfortable parlor! When her "host" appears, he takes great delight in feeling her luscious breasts beneath her costume as she squirms in revulsion. Finally it is time to unmask his prize! Gwen protests, desperate not to have her secret identity revealed, but with her body fused to the pole she cannot stop the villain! Now for her final humiliation: her mouth packed with cloth and sealed with wide bands of a specialized rubber tape, coated with the very adhesive that makes her webs so ultra sticky!Her captor torments her by smothering her sealed mouth with kisses, causing her to retch into the gag! Left alone to ponder her fate, SpiderGwen's spider sense is definitely tingling. If only she had listened to it sooner!!!

Starring: Minx Grrl
Size: 395.3 MB
Duration: 00:10:52 min
Resolution: 1920×1080
Format video: mp4
Preview: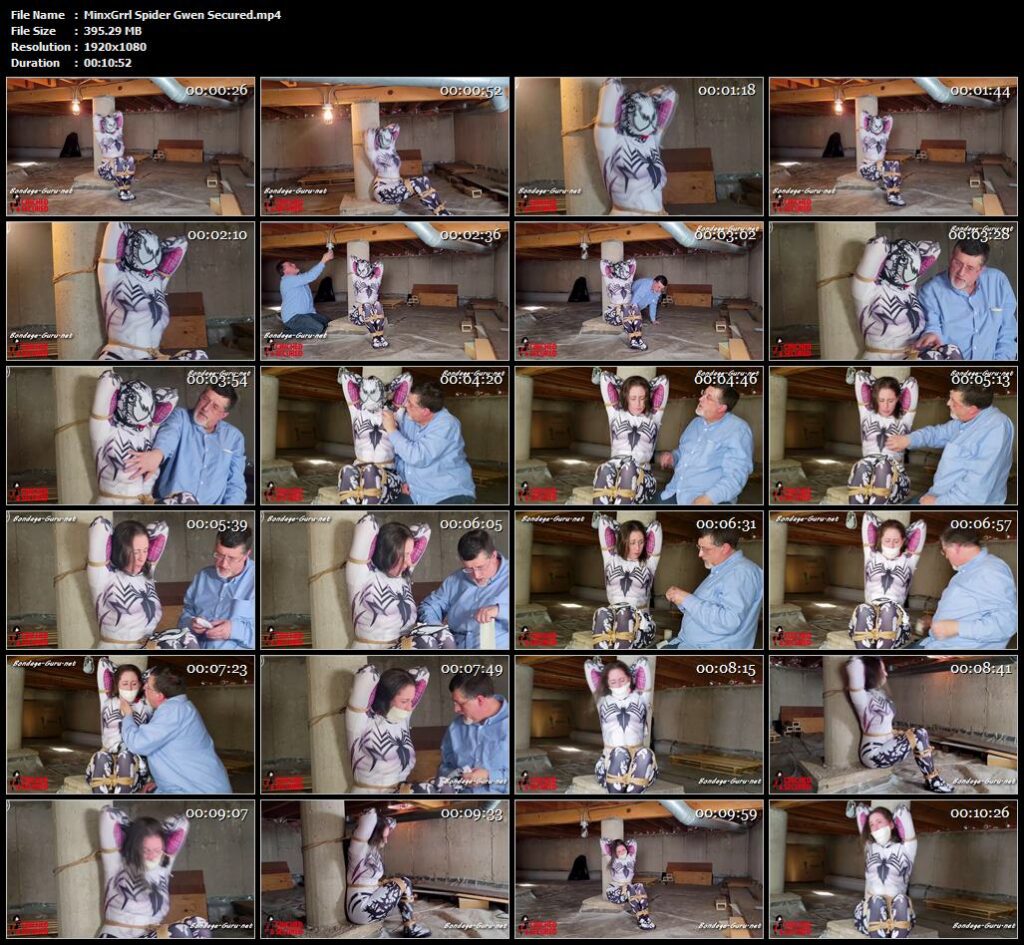 Download link:
MinxGrrl_Spider_Gwen_Secured.mp4