Cinched and Secured – MinxGrrl – Bound, Gagged, Plugged and Vibed!
Cinched and Secured – MinxGrrl – Bound, Gagged, Plugged and Vibed!
You can never know everything about a man. MinxGrrl thought her suitor was kind and gentle, if a little bit dull, but once she found herself naked and bound to his bed, her mouth stuffed full and sealed shut with tape, she knew she had misjudged him. In her fear she thrashed and struggled, but there was no way to loosen the ropes or effect an escape, and the large vibrating plug he had stuffed in her tight ass made every movement a struggle in agony! She was repulsed by the feeling of…fullness, but she knew she could not dislodge the unwelcome guest. Her large breasts ached from the way he had savagely cinched them in rope, and she could feel her pulse thrumming in them as she squirmed. When he returned and switched on the vibrator, she was shocked. When he stuffed a vibrator into her tight pussy and thumbed it on, she was delirious. When he began to toy her nipples and clit with yet another of the evil toys, she moaned and mewled in shame and fear, feeling the lust build within her. She couldn't let this man see her cum, but she knew her body would betray her no matter how much she fought against it. Climax after climax wracked her body and the helpless girl screamed into her gag, her body spasming, arching, rocking in the ropes as there was no end to his on her body. How many times would he make her cum? How many orgasms could she stand before losing her mind?. Would he ever let her go? Yes, she had indeed misjudged the man, and she would be paying the price for a very long time!

Starring: Minx Grrl
Size: 796.2 MB
Duration: 00:21:57 min
Resolution: 1920×1080
Format video: mp4
Preview: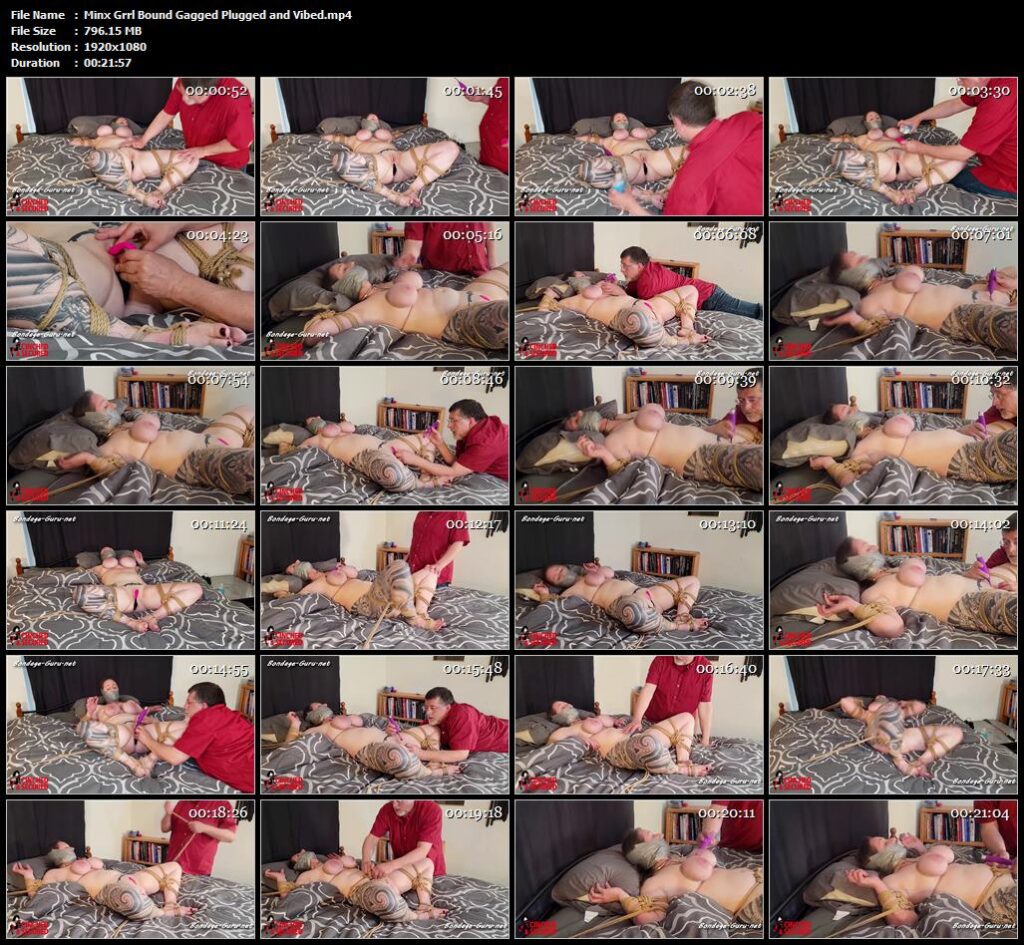 Download link:
Minx_Grrl_Bound_Gagged_Plugged_and_Vibed.mp4