Cinched and Secured – Luna Dawn – Tape and Tits!
Cinched and Secured – Luna Dawn – Tape and Tits!
When you're a burglar and you have to keep someone as hot as Luna Dawn secured, you have to make sure to use plenty of tight tape to keep such a buxom beauty secured during her struggles, and when you need to keep her quiet, what better way than by cramming her mouth full of nylonns and sealing them in place with tape? Of course she's going to struggle, of course she's going to scream, but no one is going to hear her, and she's certainly not going to get loose, so why not have a little extra fun with your captive? After all, those massive tits probably want some freedom, so why not cut her sweater open and let those sweater puppies breathe a bit? And why not pull those tight jeans down so she gets the "joy" of scooting that bare ass around on the cold floor? And of course, there's nothing quite so entertaining as leaving a pair of scissors nearby and letting her THINK she has a shot at freedom, but when she realizes the blades are taped shut, the look in her eyes is priceless! In fact, I'll bet you can think of quite a few more things to do to her, can't you? Well, go ahead! She sure can't stop you!

Starring: Luna Dawn
Size: 974.7 MB
Duration: 00:15:02 min
Resolution: 1920×1080
Format video: mp4
Preview: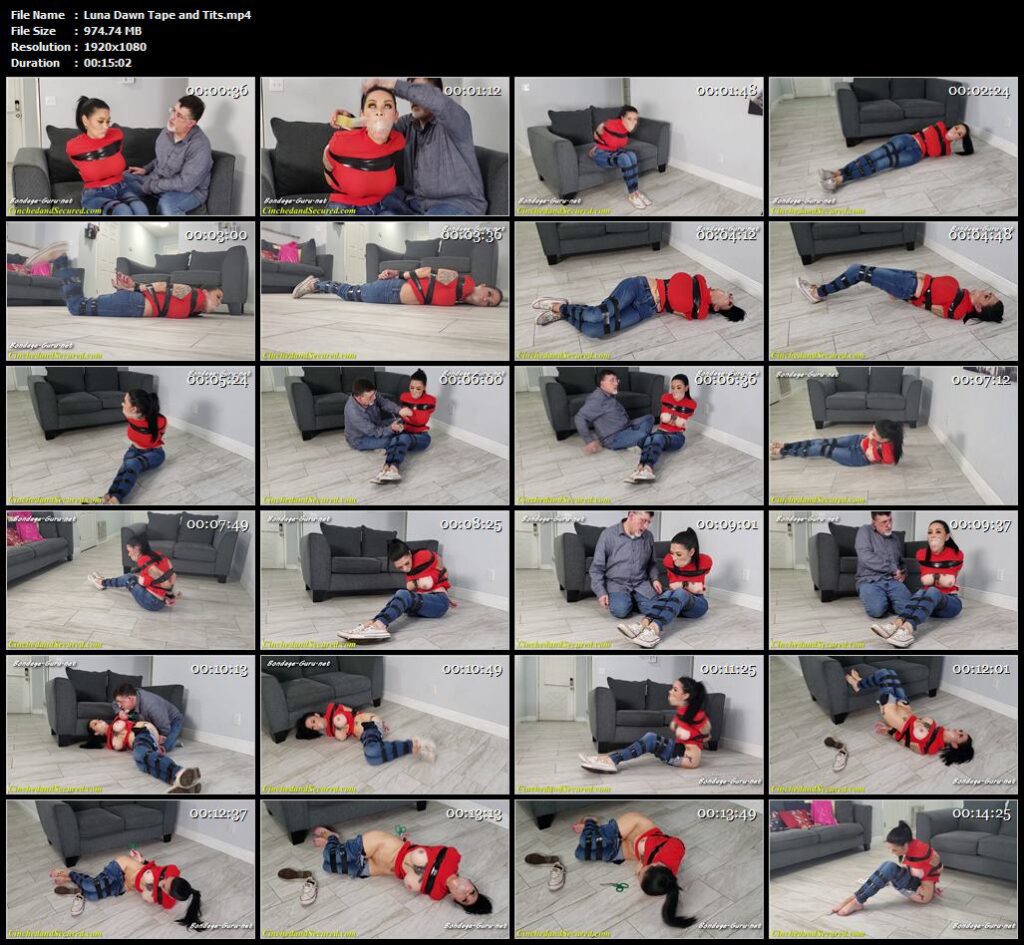 Download link:
Luna_Dawn_Tape_and_Tits.mp4.