Cinched and Secured – Lexi – Bottoms Up!
Cinched and Secured – Lexi – Bottoms Up!
I've got to admit, Lexi is far and away the biggest brat I've ever tied up, so it's extra rewarding to stuff a big gag into that sassy little mouth of hers. True, it doesn't shut her up, but it does frustrate and anger her, so double win! Bound in her shorts with her hands tied to her feet, she can still put up a struggle, gag talking and bratting away all the while! She isn't going to stay put unless I make her stay put, so I'm happy to tie her feet and hoist them into the air, leaving her flat on her bag with her arms and legs helplessly hoisted above her, her shorts showing off an alarming amount of her ass and her pantyhose legs! Will she get loose? Will she change her attitude? The answer to both questions is a resounding no!

Featuring: Lexi Warrior
Size: 510.9 MB
Duration: 00:14:15 min
Resolution: 1920×1080
Format video: mp4
Preview: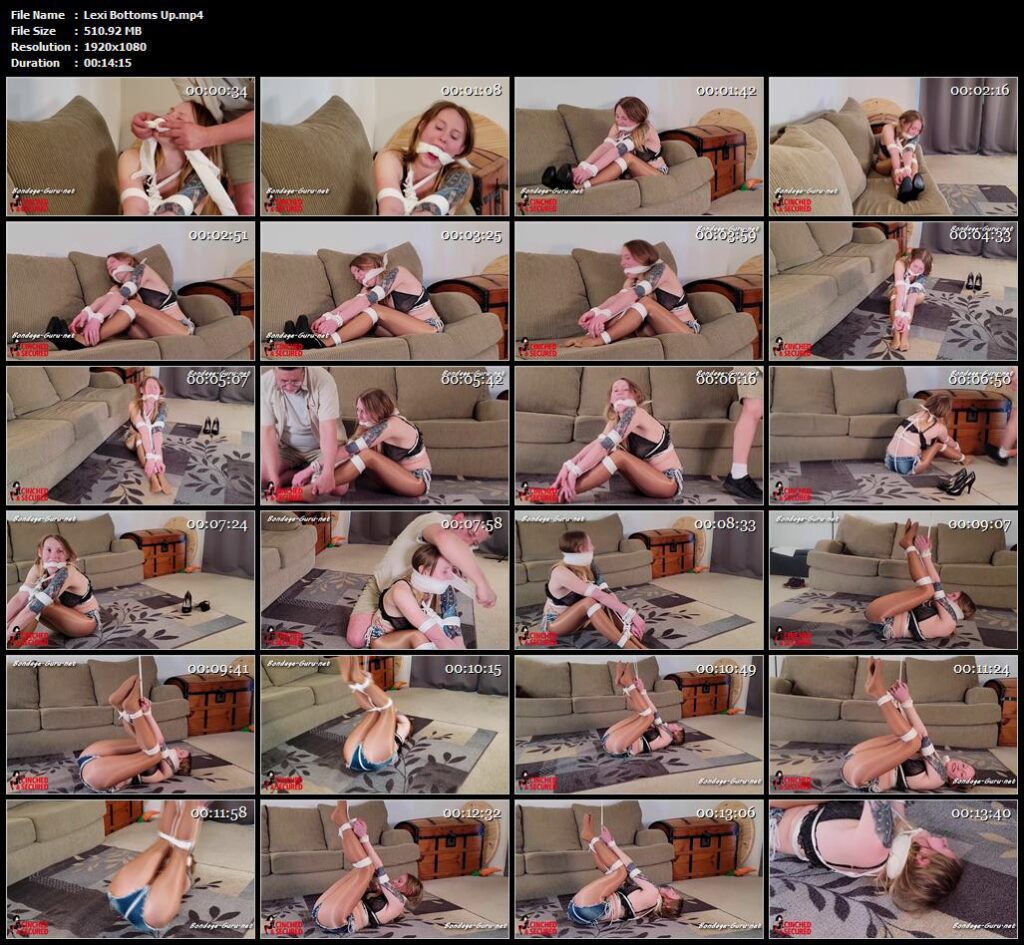 Download link:
Lexi_Bottoms_Up.mp4