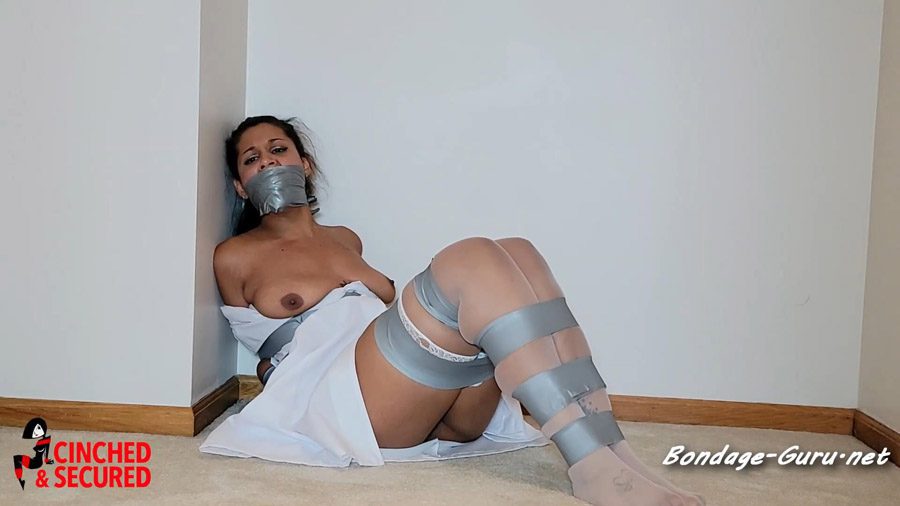 Cinched and Secured – Calisa Bliss Nurse Taped Gagged and Exposed!
Cinched and Secured – Calisa Bliss Nurse Taped Gagged and Exposed!
Nurse Calisa Bliss loved her job, and always felt as though she were performing a valuable service by making house calls to help rehabilitate patients. This patient, however, had something a little different in mind!He had tightly taped the young nurse up in very sticky tape, fusing her legs together at several points! Her wrists were taped behind her back, her elbows taped together, and her useless limbs anchored to her body with more of the evil grey adhesive! As she tried to call for help, her cries smothered by the hand that was firmly clamped over her mouth, her eyes grew wide as he held up a handful of socks. Surely he couldn't be planning to stuff those into her mouth? Her question was immediately answered as the man began stuffing deep inside, packing her cheeks, flattening her tongue against the floor of her mouth, her voice being swallowed by the sweaty socks that bulged her cheeks widely and made her want to retch! More tape wound its way around her face, again and again, sealing the socks inside for good! Now left alone, Calisa began a fierce struggle, kicking, mewling, thrashing in vain as the tape refused to loosen even a tiny bit! Her nylon clad feet kicked uselessly, but still she didn't give up. She worked her way into a corner of the closet where she was held prisoner and began to slowly inch her way up the wall, but her stocking feet kept sliding out from under her, and she slid to the floor over and over with a loud thump! The man returned to pull her uniform open, exposing her young breasts, and he taped her into a very tight ball before lifting her uniform to expose her panties! Now completely helpless, she strained impotently, sobbing and screaming into her packed mouth! This therapy session was about to get far more physical than she was comfortable with!!

Starring: Calisa Bliss
Size: 428.8 MB
Duration: 00:12:45 min
Resolution: 1920×1080
Format video: mp4
Preview: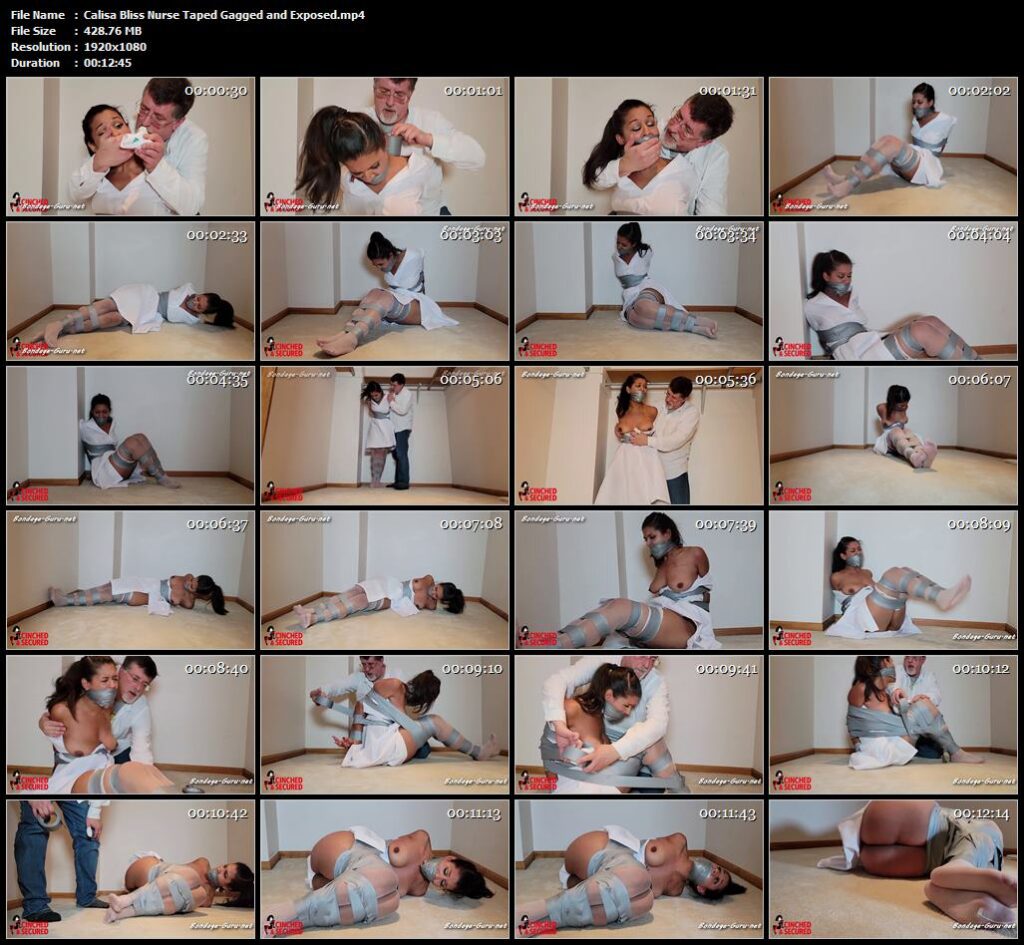 Download link:
Calisa_Bliss_Nurse_Taped_Gagged_and_Exposed.mp4