Chrissy's Bound & Gagged Fantasy – Captive Chrissy Marie
Chrissy's Bound & Gagged Fantasy – Captive Chrissy Marie
Chrissy and Steve are planning on spending the evening together. He asks her if she's hungry and she tells him she's starving. So he suggests they could go to dinner, but what should they do after? She tells him whatever he wants, but he insists that she should choose. He gives her some time to think about it while he returns a few calls. "Whatever I want to do huh." she says as she starts day dreaming.
The scene fades to Chrissy's fantasy as it plays out in her head. Her legs are already tied with rope and her wrists are bound behind her back. He's tying her elbows together as she begs and pleads like a damsel being bound against her will. Then he stuffs panties in her mouth and cleave gags her tightly to keep her quiet. He leaves her there bound and gagged and she tries to escape but the ropes are too tight and the knots are all out of reach. All she can do is struggle hopelessly until he returns. When he does he takes advantage of her helpless predicament, pulling her tits out and her dress up. Finally he bends her over to have his way with her. At first she is shocked but her distressed mmmpphhss quickly turn to gagged moans as her fantasy reaches it's peak.
Then all of a sudden she hears Steve calling her name and she snaps out of her day dream. He asks her if she's ready to go to dinner and she tells him she's actually not very hungry anymore. "Hey Steve, do you happen to have any rope?" she asks, hoping to bring her bound and gagged fantasy to life.

Starring: Chrissy Marie
Size: 515.78 MB
Duration: 00:14:15 min
Resolution: 1920×1080
Format video: mp4
Preview: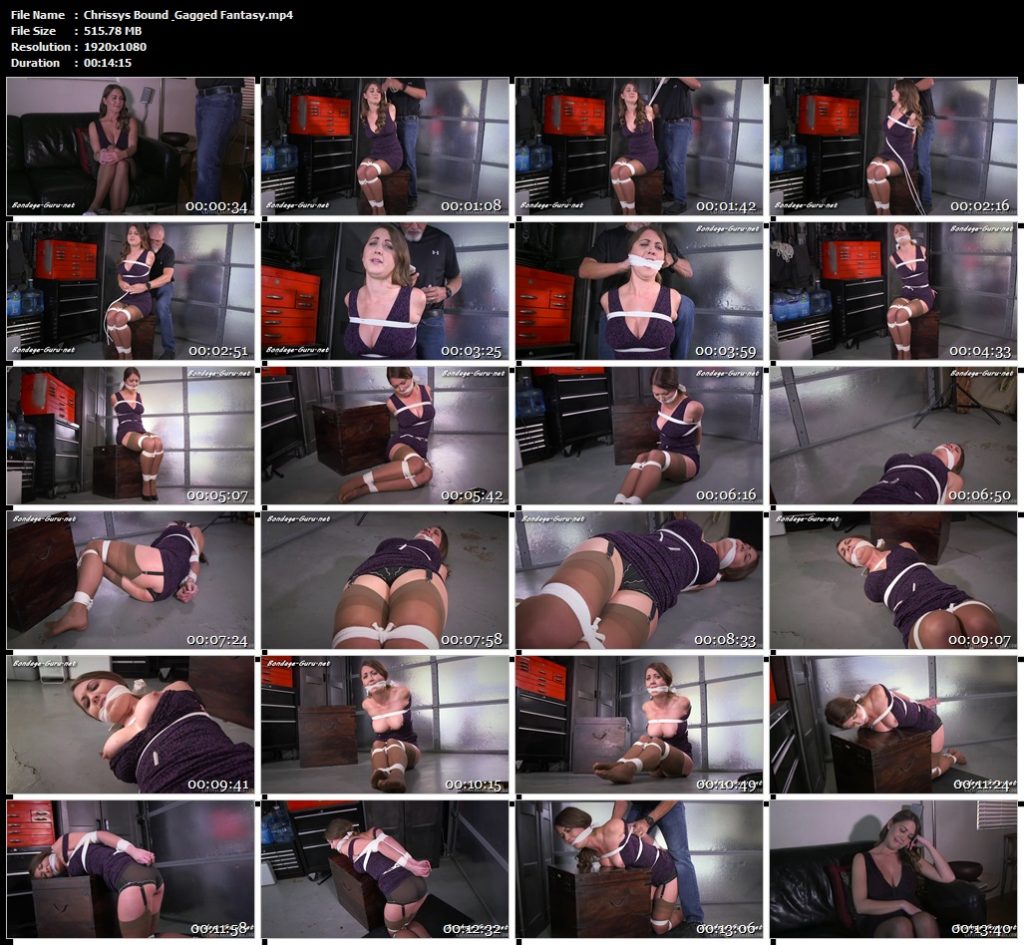 Download link:
Chrissys_Bound_&_Gagged_Fantasy.mp4