Caroline Pierce & Vivienne Velvet – Duct Tapped Tickle Tortured Damsel part 2
Caroline Pierce & Vivienne Velvet – Duct Tapped Tickle Tortured Damsel part 2
In part one, we found Vivienne Velvet captured and encased in duct tape, and cruelly tickle tortured by Caroline Pierce.
In the conclusion of this scene, Ogre comes home and releases Vivienne from her captivity and they set out to give Caroline her comeuppance!
Caroline gets captured, encased in pantyhose and bound in duct tape, but things are not all as they seem. Was Vivienne really a captive before, or is she the pet of Mr Ogre and only now meeting his new cohort Caroline? Vivienne records the gagging and dishes out some tickle torture and spankings to Caroline to teach her a lesson. She gets panty gagged and face wrapped but still finds a way to dishes out some harassment to Vivienne.

Starring: Caroline Pierce, Vivienne Velvet
Size: 392.9 MB
Duration: 00:11:02 min
Resolution: 1920×1080
Format video: mp4
Preview: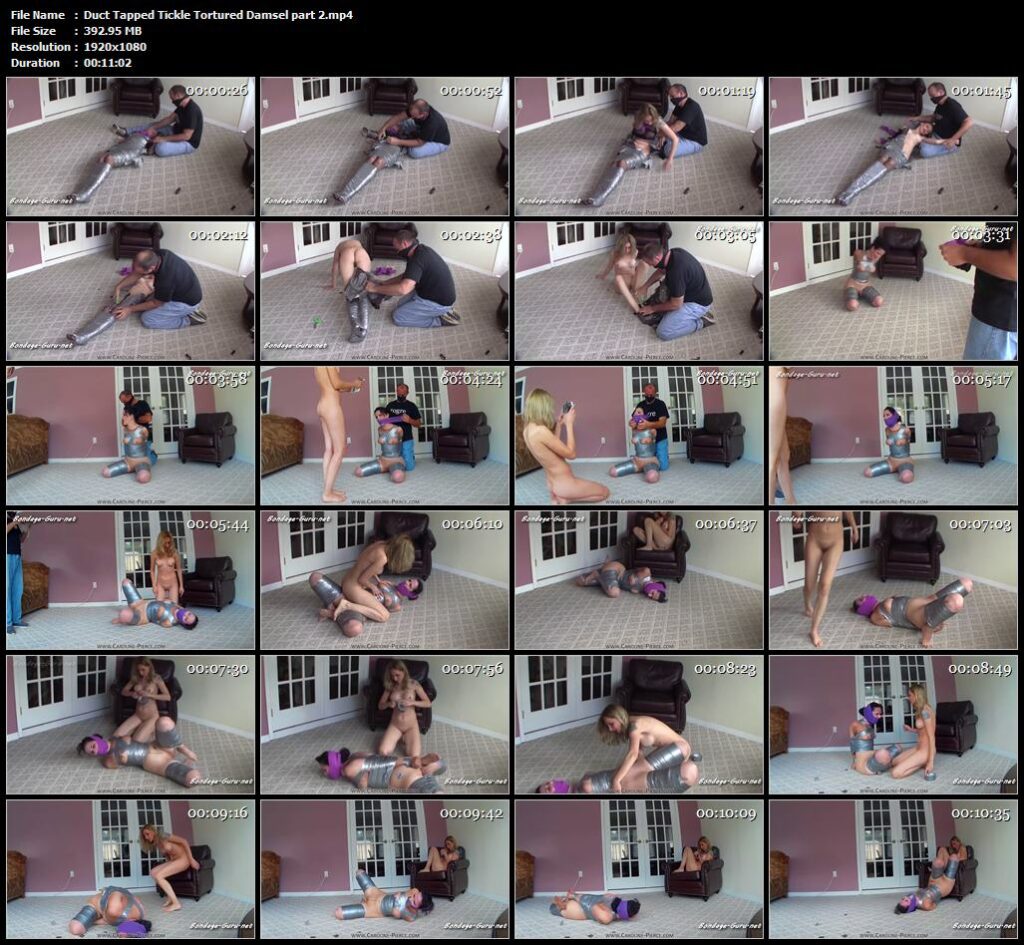 Download link:
Duct_Tapped_Tickle_Tortured_Damsel_part_2.mp4