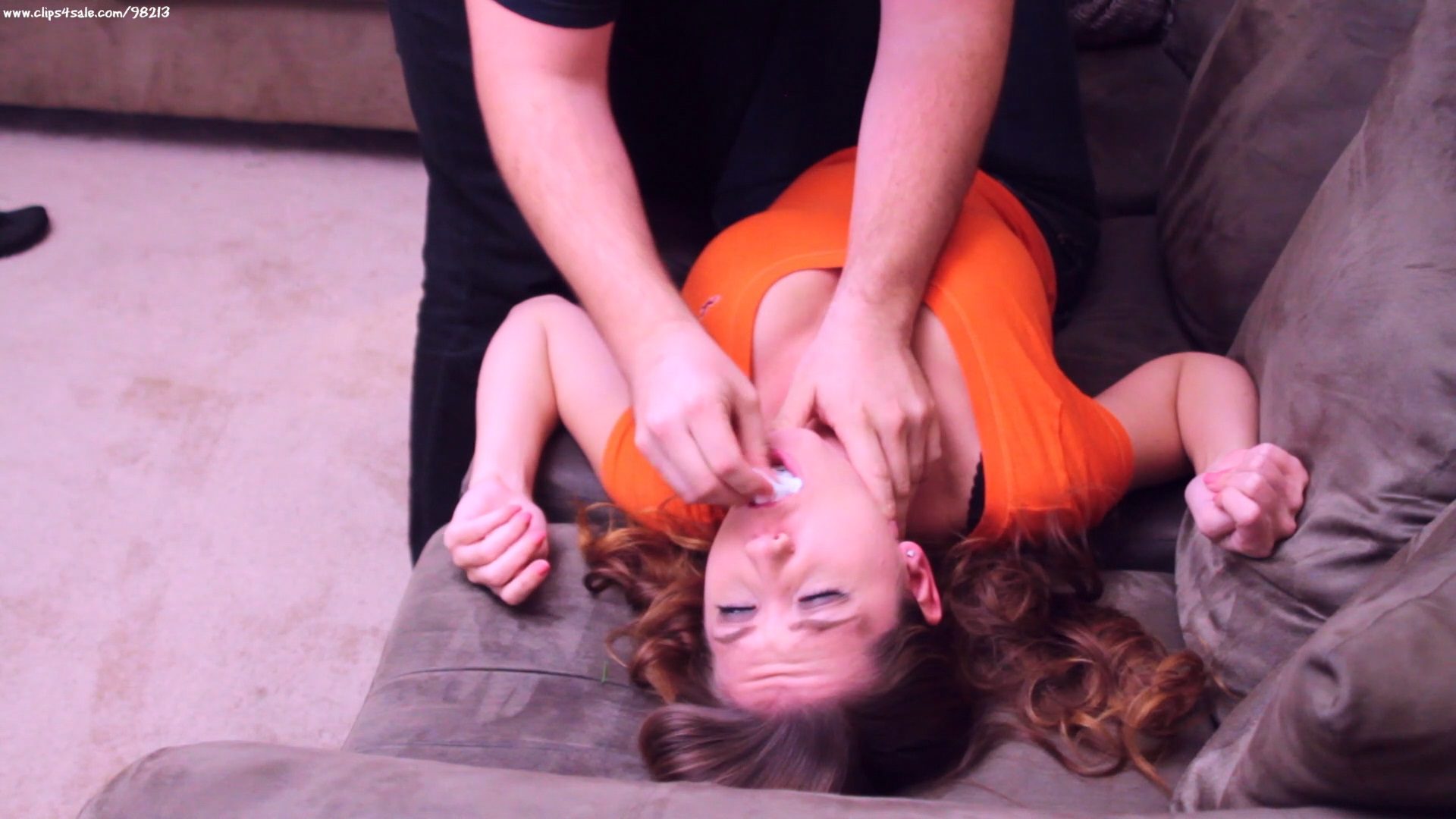 Broken Down & In A Bind – Captive Chrissy Marie
I'm having a horrible day. My car broke down, my cell phone is dead and I'm stranded in the middle of no where. It's getting dark soon, so I decide to start walking and hope to come across a phone soon so I can get a tow truck for my car. As I'm walking along a man pulls up and asks if I'm ok and if I need help. I tell him about my predicament and ask if he has a phone I could use. He says he does not have a cell phone, but he could give me a ride to his home to use his house phone. I'm unsure for a second but agree, as it is getting dark soon, it is probably safer to go with him then to be walking this street alone in the dark.
By the time we arrive at his house it is dark. I'm worried about leaving my car alone, so I immediately ask for the telephone. He tells me he doesn't have one and hand gags me from behind before I can scream! He tells me he has a friend who really likes girls like me, what is that supposed to mean?! He picks me up and throws me over his shoulder as I scream and kick my flip flops off. He throws me down on the couch, gagging me with his hand to keep me quiet until he stuffs my mouth with a cloth and seals it in with duct tape. I try to fight him off but I am much too weak in comparison. He pins me down and tells me that he thinks he needs to tie me up!
He binds my wrists, ankles, thighs and chest in rope and leaves me on the couch to call his friend! I struggle and try to moan through my gag. I need to escape before his friend gets here, I definitely can't handle two bad guys! I'm confident in the beginning that I can wiggle free in time, but soon I realize the ropes are far too tight.
He returns saying that his friend only wants girls with real tits, so he has to make sure mine are real. He gropes me and starts unbuttoning my skinny jeans and pulling my natural D cup tits out of my tight little t shirt. I feel so violated and humiliated. He leaves me alone to struggle again, as I squirm and moan helplessly, unable to escape, in fear will happen to me when his friend arrives!

Starring: Chrissy Marie
Size: 1292.94 Mb
Duration: 00:13:30 min
Resolution: 1920×1080
Format video: mp4
Preview: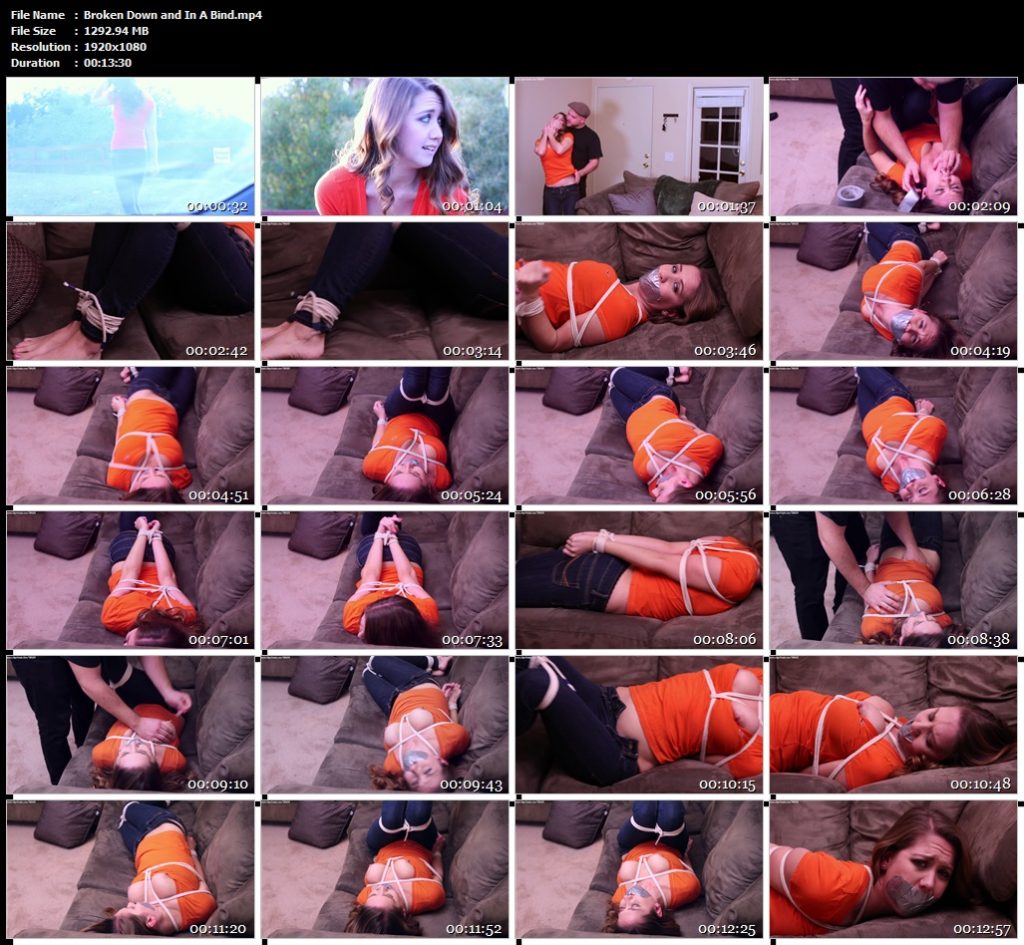 Download links:
https://wayshare.cc/2byhn4aligwv/Broken_Down_and_In_A_Bind.mp4.html