Breathless Industries – Numa Red And Black Breathplay
Breathless Industries – Numa Red And Black Breathplay
Numa is wearing red shiny pvc leggings and black pvc hoodie. Great outfit for playing! The session start with Numa who walk around the room to show you her PVC curves.
In this session we play with: nylon fixing straps, red swimcap, transparent plastic bag.
First event: Numa is standing. Four fixing straps are used to tie her to the bookcase. Red swimming cap is used over her head for several time. Great game!
Second event: Numa crawl from library to a suitcase holder. She lies on the suitcase holder and her wrists are ziptied .A transparent plastic bag is placed over her head and sealed with stockings. During the game a hole is placed on bag and sealed with hand.
Numa will try to break free but the only thing she can do is wait to receive air …
Shoot in FULL HD Video.
Good Fun!

Starring: Numa
Size: 632.1 MB
Duration: 00:17:15 min
Resolution: 1920×1080
Format video: mp4
Preview: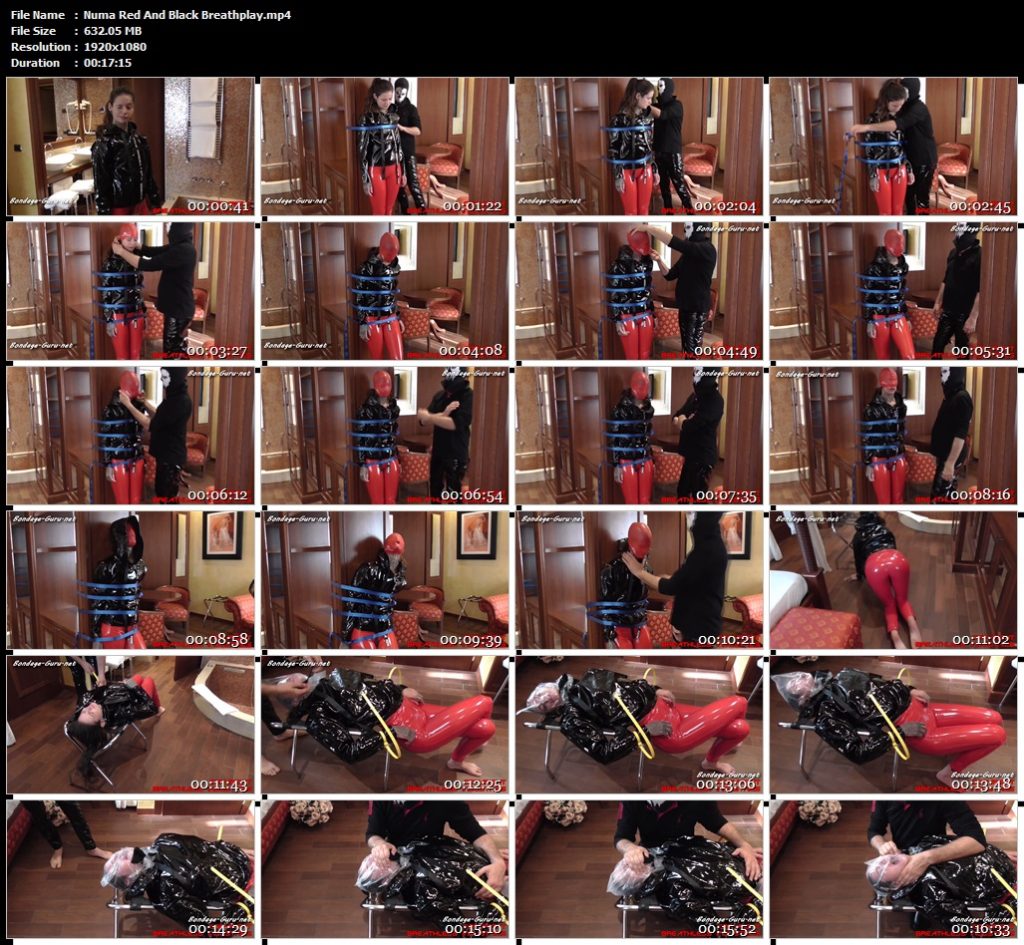 Download link:
Numa_Red_And_Black_Breathplay.mp4