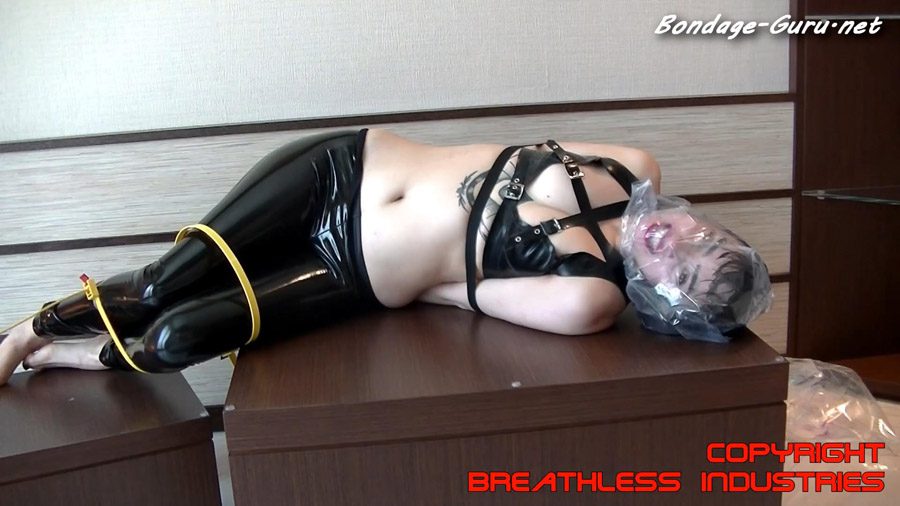 Breathless Industries – Bettie Blue First Breathplay Experience
Breathless Industries – Bettie Blue First Breathplay Experience
This is Bettie Blue Fisst time in breathplay! She is wearing a latex bra and a shiny PVC leggings! So hot!
First two breathplay games are with clear plastic bag! Bettie Blue has her hands handcuffed behind her back and legs ziptied. The bag are closed with leather string. She try to ask air but I do not agree to grant air so fast… Better hesitate!
Other bagging are with a fantastic purple semitransparent plastic bag! The bag is so long so cover half of the stunning Bettie Blue's body. First game plastic bag is sealed using black scotch tape on entire bag, in the other two games the bag is placed over the first one and it's closed using a ziptie on Bettie Blue's neck.
Great First time for Bettie Blue! I'm sure we will soon see her in other videos!
Shoot in FULL HD Video.
Good Fun!

Starring: Bettie Blue
Size: 782.6 MB
Duration: 00:21:14 min
Resolution: 1920×1080
Format video: mp4
Preview: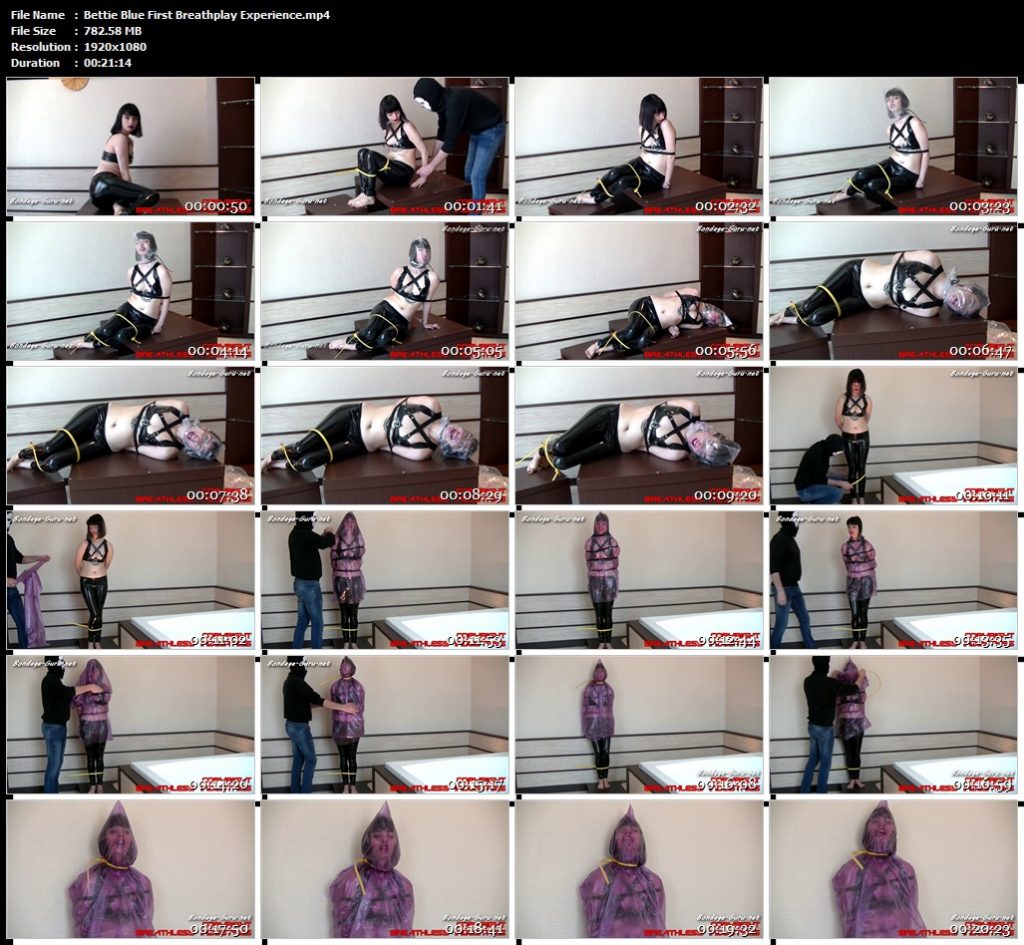 Download link:
Bettie_Blue_First_Breathplay_Experience.mp4