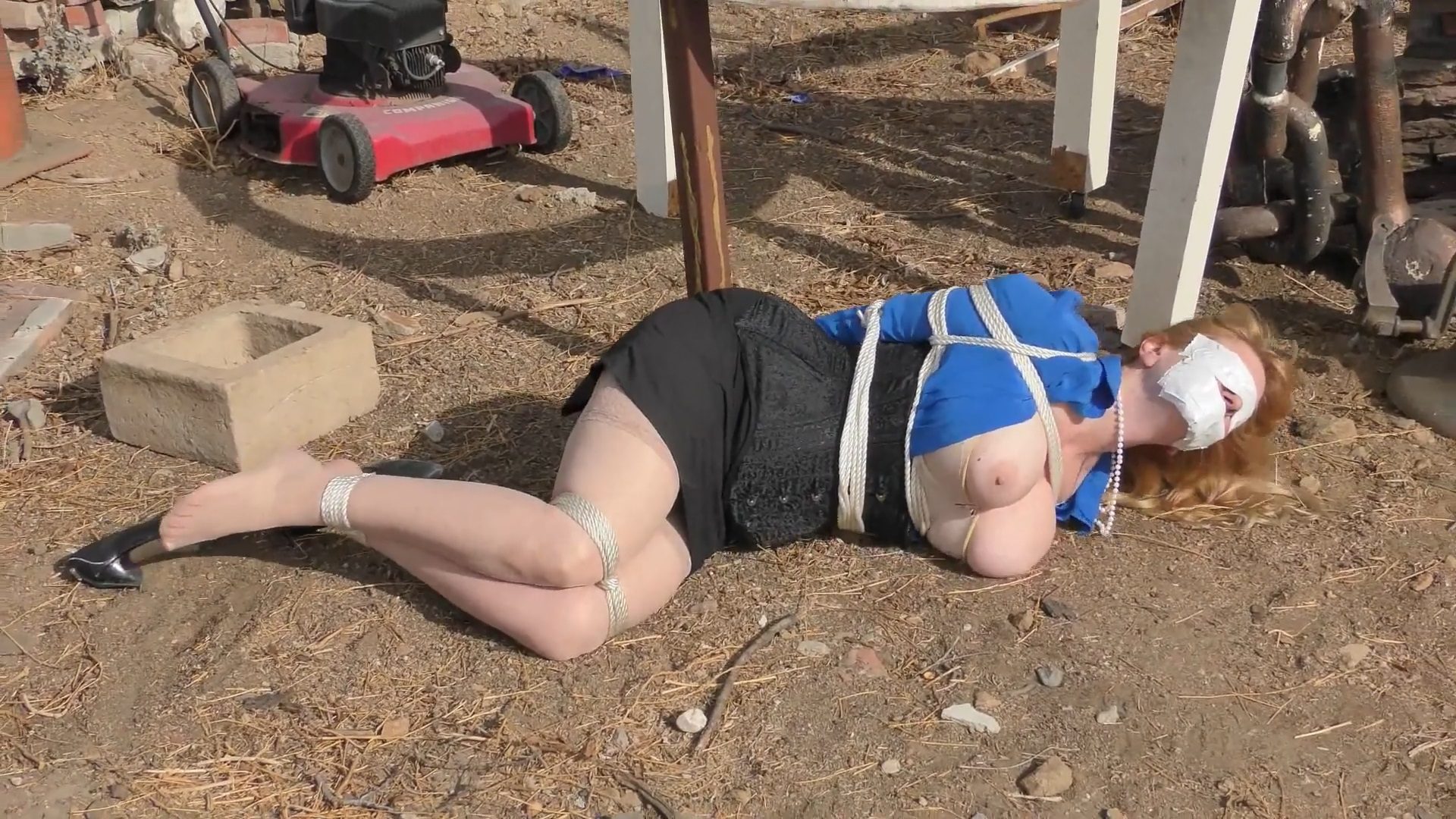 Worst Monday Ever! Secretary Grabbed Bound Dumped and Abandoned – Lorelei Mission – BEDROOM BONDAGE by Lorelei
This was a difficult couple days of shooting but I'm very satisfied with how the story came out! — Secretary Lorelei is just about to head to work when a ski-masked man grabs her and drags her away. He leaves her stashed outside a wood cabin. She struggles against the ropes and mmphs through her tape-gag. Finally she manages to squirm free of the ankle-ropes so she wanders off. Stumbling and moaning she picks her way through a back patio garden, then off the property and gets herself lost in a rural area. She paces miserably in her bondage until the bad guy discovers her and she's recaptured. Duct-tape is added over Lorelei's eyes to make any further escape attempts impossible. Her angry captor decides to abandon Lorelei at the city dump! She writhes in the dirt helplessly, losing her shoes, losing hope.
JMM: big boobs, bound and gagged, burglars, high heels, mature, mouth stuffing gags, outdoors, rope bondage, secretary, stockings, tapegagged.

Starring: Lorelei
Size: 1.04 GB
Duration: 00:19:29 min
Resolution: 1920×1080
Format video: mp4
Preview:


Download link:
Secretary_Grabbed_Bound_Dumped_and_Abandoned.mp4 – 1.04 GB