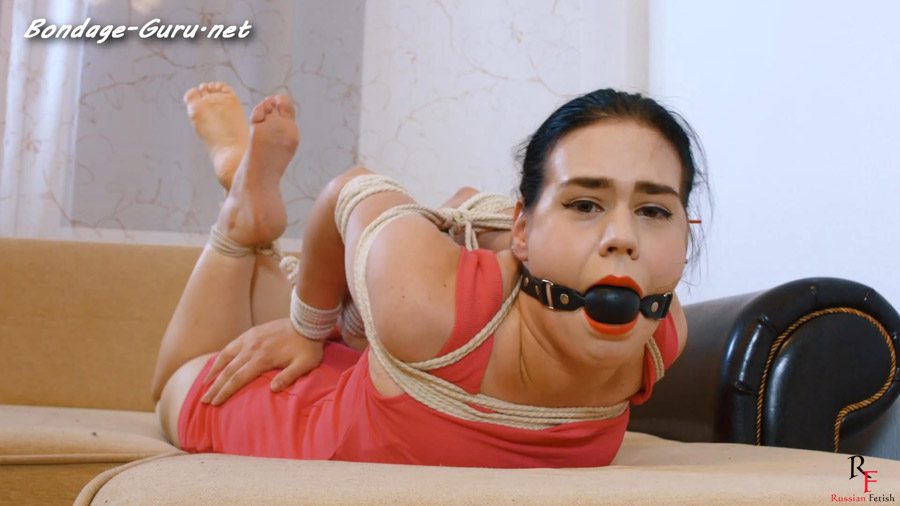 Valery Hazelnut is hogtied and speaking English – Tickling in Russia – Russian Fetish
Valery Hazelnut is hogtied and speaking English – Tickling in Russia – Russian Fetish
Valery knows English very well and all conversation in this clip is in English. Cutie lies on the sofa and vapes. She talks about her fetishes and her opinion about bondage. After that, she takes off her heels and shows her bare feet on camera. She wants to be tied up!
I come and put her to quite tight hogtie. Valery talks every time, speak to the camera and to me about her feelings and so on. She's cute and obedient. She moves nicely in ropes. I finish tying her and leave her for a while. She enjoys her position. After some time I put a ball gag into her mouth and leave her again.
When untying she asks me to slap her ass, I can't refuse that – she has a nice ass which was made for whipping. So I slap her ass with my palm few times.
At the end, she's totally free and tells something about her feelings after the bondage.
Enjoy!

Starring: Valery Hazelnut
Size: 875.4 MB
Duration: 00:15:37 min
Resolution: 1920×1080
Format video: mp4
Preview: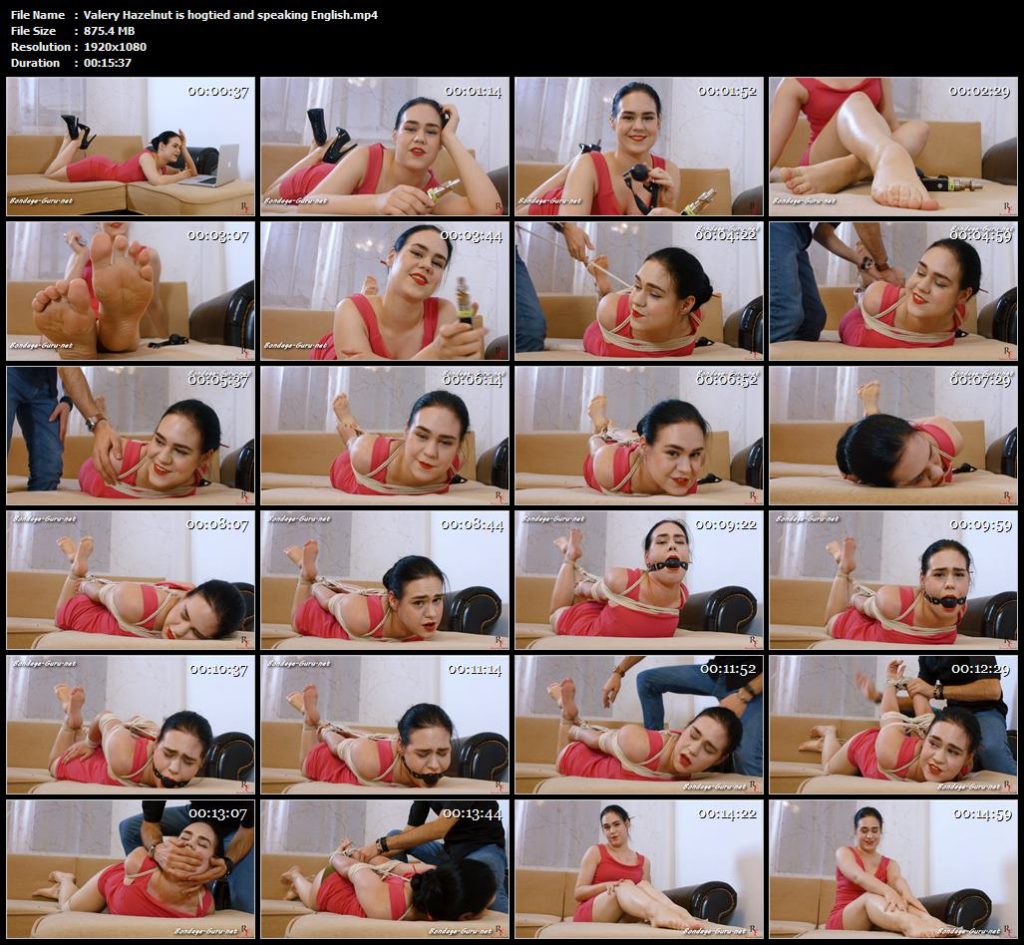 Download link:
Valery_Hazelnut_is_hogtied_and_speaking_English.mp4