Torvea Films – Anabelle Pync's Self Bondage
Torvea Films – Anabelle Pync's Self Bondage
Anabelle Pync opens a box of bondage supplies and puts the big red ballgag in her mouth over her long blonde hair. It feels good to have a stuffed mouth and she lets the straps dig tightly into her face.
Testing the lock of the leg shackles, she enjoys hearing the silver jewelry clank tighter. Delicately arching a foot, she puts it over her tan pantyhose. Distracted by shiny handcuffs, she opens them before pointing her other toe and binding her legs. Pulling on the leg chain, she enjoys feeling the teeth dig into her legs before attaching the handcuffs.
Clicking her wrists together with a separate pair of bondage restraints, she puts herself into a hogtie. Throwing the key over her shoulder, she smiles at her upcoming struggle. Contorting and twisting her body, she loves feeling helpless and moans in pleasure.
With her ass in the air and kicking her pointed toes, the cuffs tighten. Horny, she rubs the chain against her ass and her fingers wander between her legs to rub her pussy. The more frenetically she masturbates, the more she wants the metal against her cunt. Rolling to her back, she makes herself cum by pussy slapping herself with the cuffs.

Starring: Anabelle Pync
Size: 845.9 MB
Duration: 00:17:36 min
Resolution: 1280×720
Format video: mp4
Preview: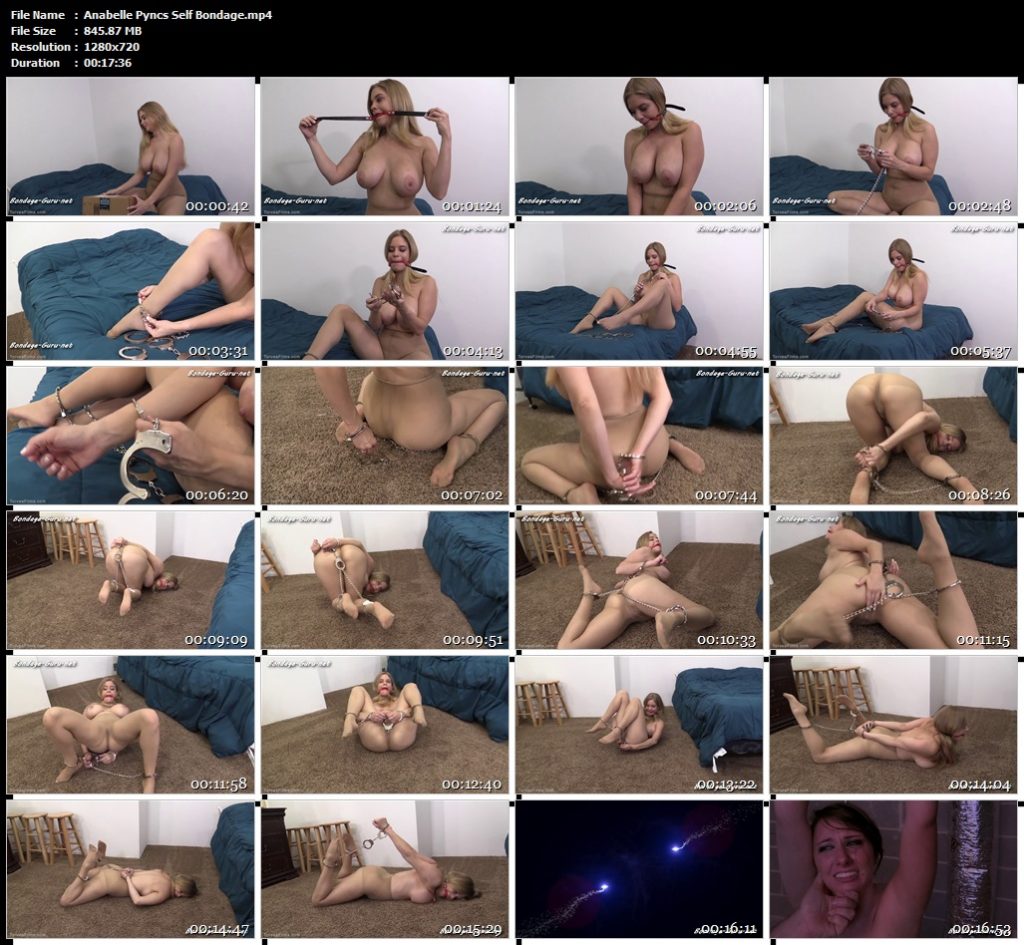 Download link:
Anabelle_Pyncs_Self_Bondage.mp4