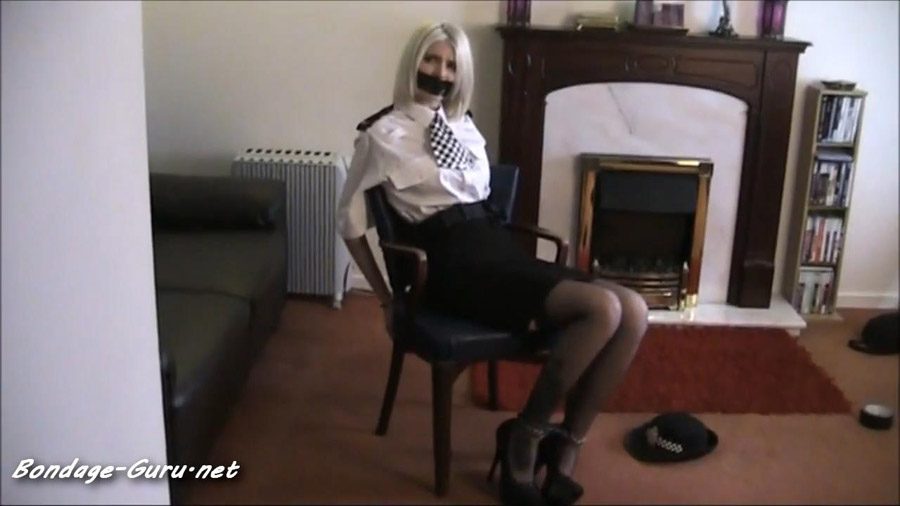 TIED_N_CUFFED – WPC Dee Handcuff Prank wmv Repost
TIED_N_CUFFED – WPC Dee Handcuff Prank wmv Repost
WPC Dee a Gorgeous Scottish Blonde is now in a bit of trouble she tried to instruct her Police Cadets on how to Use speedcuffs properly and she got stuck in them but rather than letting her go they decided to prank her by keeping her in Handcuffs.
So now she finds herself sitting on a chair with her hands speedcuffed behind her back and she has another pair of speedcuffs locked around her ankles so she isn't going anywhere at all.
She pleads to be released but one of them walks up and puts a strip of Ducktape over her lips.
She wriggles against the cuffs bet they are put on too tight around her wrists and ankles but she continues to try after a while her skirt rides up slightly to reveal she is not wearing the usual issue barely black tights but she is actually wearing stockings and the tops are just visible. Tall gorgeous blonde has always had the eye of the boys and now they know she broke regulations by wearing stockings and a suspender belt. Well why would they let this gorgeous girl out of the speedcuffs? Well they don't and decide to keep her stuck in the speedcuffs for a little longer.

Featuring: WPC Dee
Size: 186.9 MB
Duration: 00:05:18 min
Resolution: 1280×720
Format video: mp4
Preview: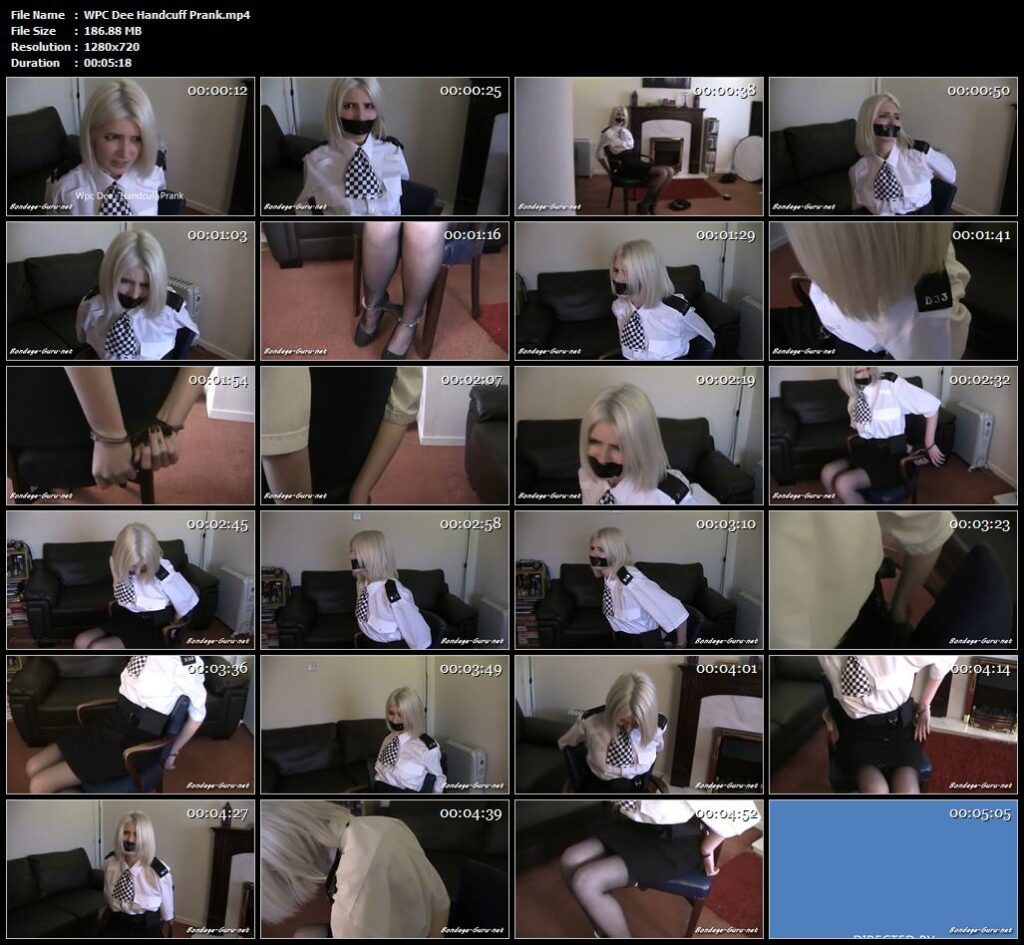 Download link:
WPC_Dee_Handcuff_Prank.mp4