TIED_N_CUFFED – Stardust Tied And Gagged
TIED_N_CUFFED – Stardust Tied And Gagged
Gorgeous Redhead Stardust is wandering around her new neighbours mansion house, she had went over to introduce herself but had found the front door wide open so decided to go and find him as she didn't want his house to be broken into.
But she has been watched ever since he moved in and he has a thing for Redheads and Bondage, so he left the door open deliberately to entice her into his house and it seems to have worked.
Rachel had noticed that the cellar lights were on and so he must be down there, she walked into one of the cellar rooms where she has found his Dungeon! Staring at the handcuffs hanging from the walls and a cage she is a bit frightened but before she can leave, a strong hand clamps over her mouth and she has been captured.
We come back to find her Tied Tightly to a chair.
She pleads with him to let her go but he has been waiting for this moment for too long to do that.
Her wrists are tied behind the back of the chair, rope is also tied around her chest and her ankles are also tied to the chair. There is also rope tying her knees together and she just can't move at all.
She unfortunately is making too much noise and he comes back and put Ducktape over her mouth, she is now gagged and can't do a thing about it.
He leaves her to struggle but she feels the knot tying her wrists behind her and before long she has freed her hands, she quickly unties herself and then makes a run for it, as she makes her way out of the cellar she runs right into him so there's no escape for Stardust l today.

Featuring: Rachel Adams
Size: 256.0 MB
Duration: 00:06:58 min
Resolution: 1280×720
Format video: mp4
Preview: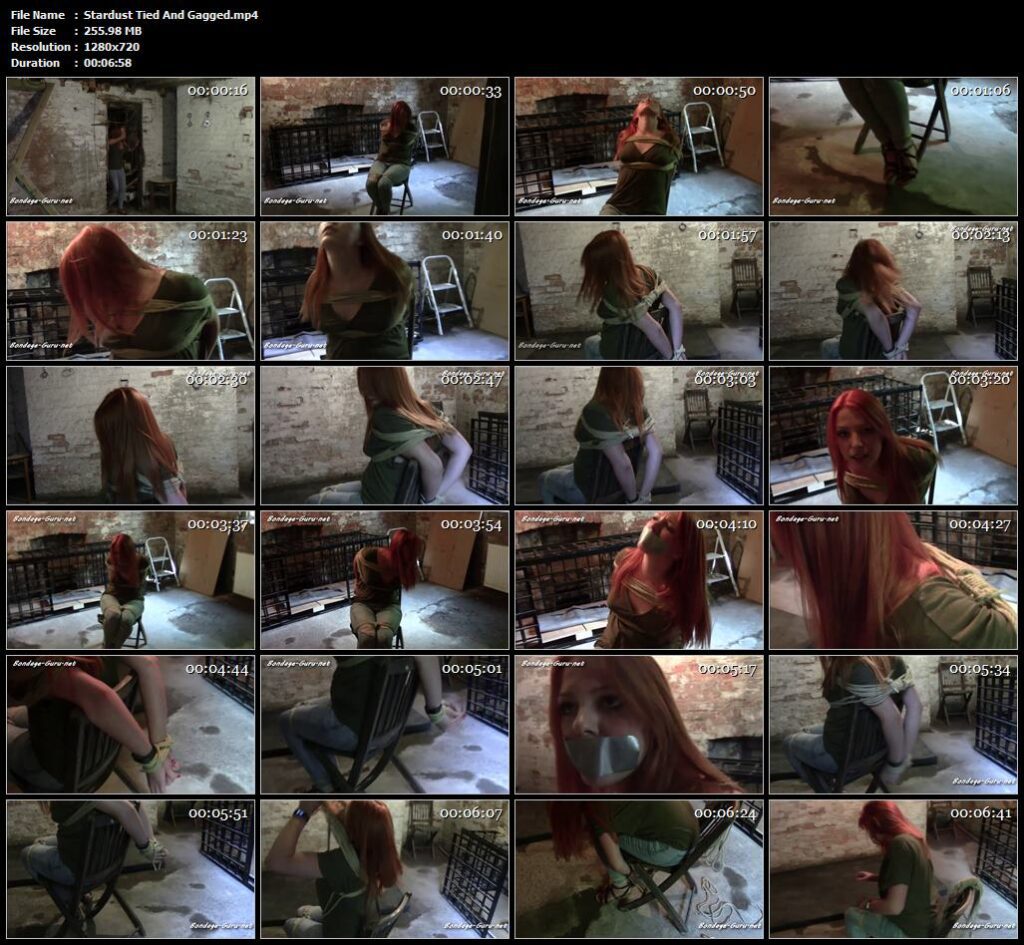 Download link:
Stardust_Tied_And_Gagged.mp4