TIED_N_CUFFED – Lola XR in The Jogger
TIED_N_CUFFED – Lola XR in The Jogger
Stunning Scottish Model LOLA XR likes to keep that body trim and she loves to run, she always wears her Favorite a black tight running type suit with a tiny top and very tight leggings, very figure-hugging. however, she has been spotted running on her own and a Bad guy has taken careful note of when she runs and where she will run to. He has made a plan to catch her next time she is jogging and unfortunately for our Lola, she has gone on her usual run and he is waiting for her. She runs along a country lane as she loves the open countryside, she is running along between the woods when suddenly a guy steps out and grabs her.
We find her Securely handcuffed to a tree with strange-looking handcuffs.
Her wrists are locked together with heavy-duty chrome-type cuffs in the shape of a number 8, but worst of all he has buckled a Red Ballgag into her mouth and she can't say a thing. She struggles against the locks on her wrists and tries to push the ball gag out of her mouth but it is too tight to move.
She must get free before he comes back as he was talking of all the fun ways, he could tie her up. She doesn't want to be tied up or handcuffed, she wants free.!

Featuring: Lola XR
Size: 281.5 MB
Duration: 00:06:05 min
Resolution: 1920×1080
Format video: mp4
Preview: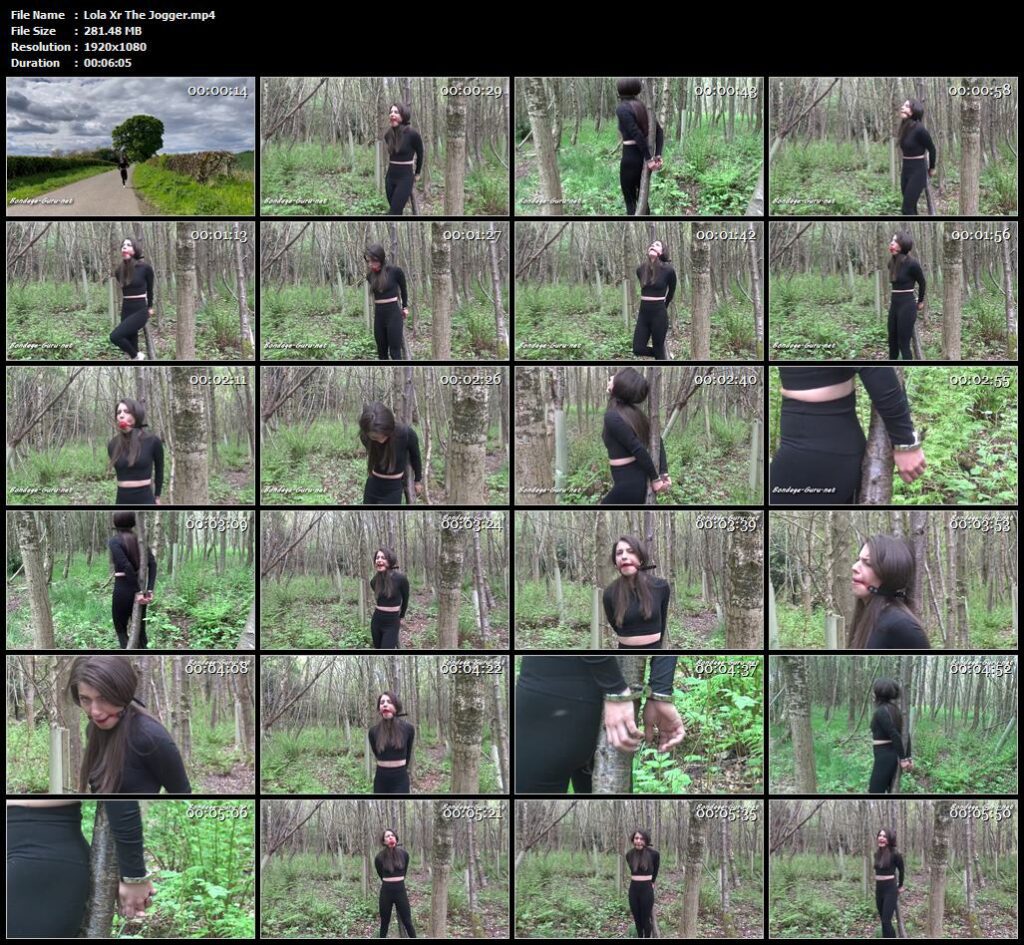 Download link:
Lola_Xr_The_Jogger.mp4