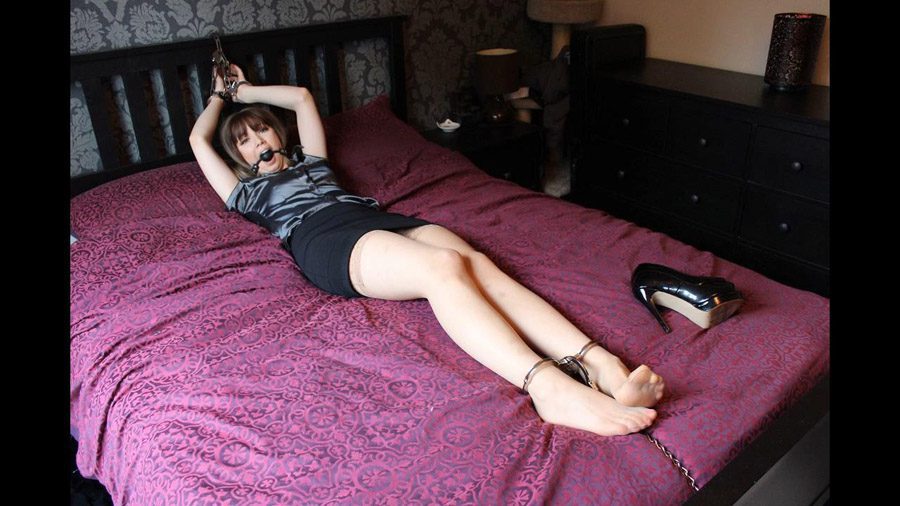 TIED_N_CUFFED – Lilmissy the Captured Secretary
TIED_N_CUFFED – Lilmissy the Captured Secretary
Gorgeous Lil missy has just come home from work and she is still in her Secretary attire, she walks into her bedroom and is taken by surprise, there is a man in her room and he throws two pairs of handcuffs onto her bed. she asks if she has to put them on herself and she picks up one pair and locks them around her slim ankles, she is still wearing her high heels and should really have taken them off.
She takes the second pair of handcuffs and proceeds to lock them onto her wrists. He throws this ball type strap thing and she asks "what's that for "? well she doesn't know what a ball gag is and she is about to find out, much to her discomfort.
She pleads for him not to gag her then he throws a chain on the bed too what does he want that for?
Well, her fears are soon realised as she finds herself gagged and he has chained her to the headboard with the chain padlocked around her neck! she can't move the cuffs on her wrists and ankles are tightly locked and this chain is so terrifying. she struggles and realises she can't get free but he seems to be doing something with the handcuff keys. He must be going to unlock her. well, she finds herself unlocked and she removes her jacket and takes off her high heels showing of her bare feet. She is wondering what happens next ? she is told to handcuff her hands in front and then lie stretched out on her bed, he picks the chain up and she then finds herself chained to the bed with her hands over head and her ankles are locked to the other bedpost at the foot of her bed. She is tightly locked up and again struggles against the metal handcuffs and chain. She is totally trapped and nowhere to go. She is left like that until she can be rescued.
Who will save lilmissy from this awful ordeal?

Featuring: Lil Missy
Size: 506.1 MB
Duration: 00:08:28 min
Resolution: 1280×720
Format video: mp4
Preview: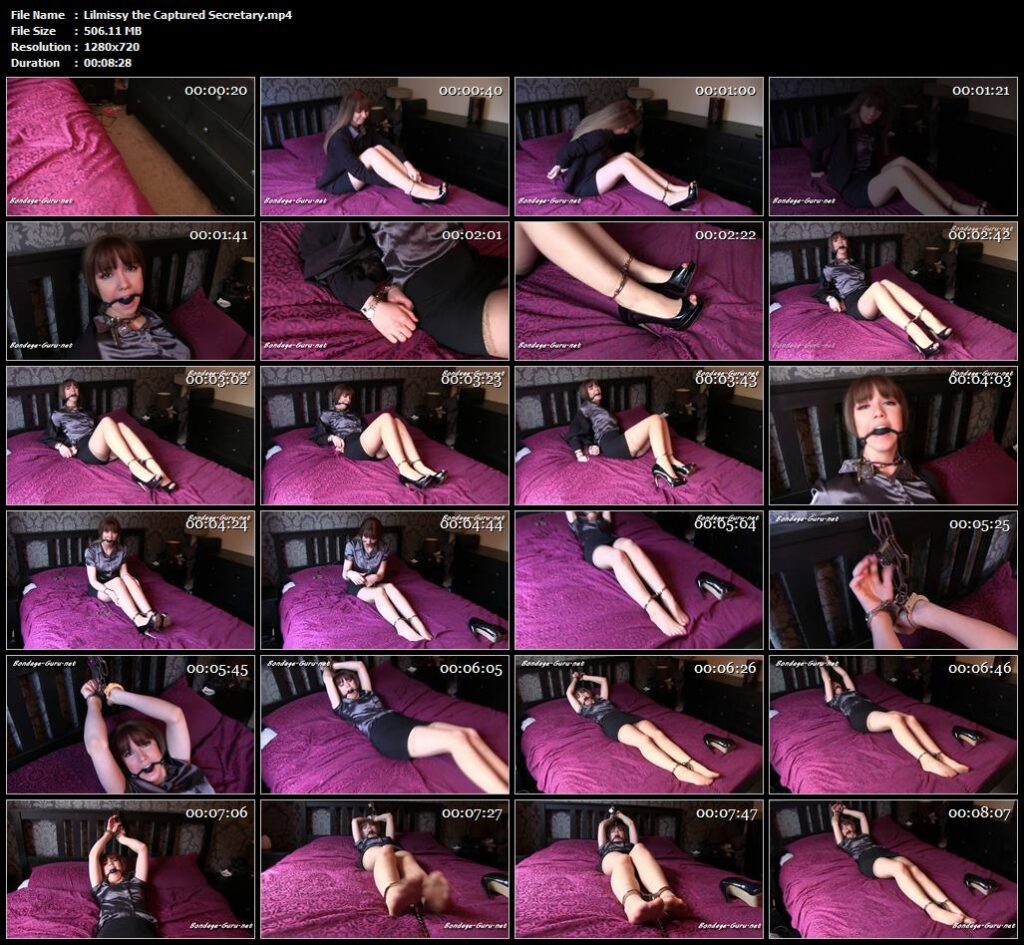 Download link:
Lilmissy_the_Captured_Secretary.mp4