TIED_N_CUFFED – Cassie in Cuffs
TIED_N_CUFFED – Cassie in Cuffs
Gorgeous Cassie has come into her friend's room and sees a set of handcuffs and some sort of metal thing, she asks can I try this on but she soon realizes that it is used to fasten her elbows together. She is very surprised at how restrictive it is and the handcuffs really make sure she is stuck.
She loves her wristwatch and doesn't want to damage it with those tight handcuffs on her wrists.
She can't get over the fact her elbows are locked together and she has no way of getting out of this predicament. She asks to be set free but her friend has a plan and he doesn't let her go he fastens a collar around her neck and chains her to the bedpost.
She complains even more and he gags her with a harness gag and watches her struggle to undo the handcuffs but alas there is no way out for our girl.

Featuring: Cassie
Size: 281.7 MB
Duration: 00:05:56 min
Resolution: 1920×1080
Format video: mp4
Preview: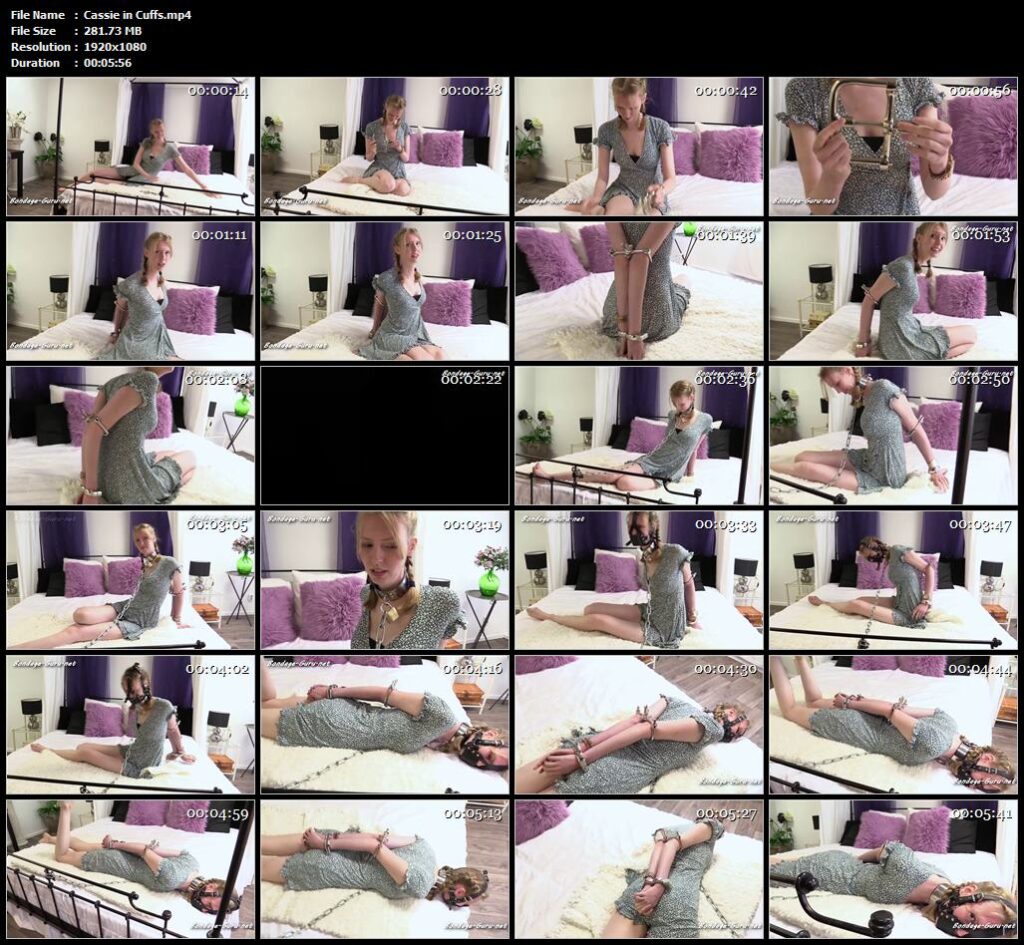 Download link:
Cassie_in_Cuffs.mp4