TIED_N_CUFFED – Captured Kerry's Rope Escape Trick
TIED_N_CUFFED – Captured Kerry's Rope Escape Trick
Gorgeous Scottish Girl Captured Kerry tells us she has been looking into Magic Escape tricks and has thought once she has read up on it how hard could it be? so she asks her friend Barry to come and tie her up and she will be free in less than two minutes.
But Barry has decided to tie her up quite a bit with her hands tied behind her back and rope around her upper body and around her waist. he has tied her ankles and he has also rigged a crotch rope between her legs and tied it off to her ankles. So, every time she moves her legs, she gets a thrill.
She pulls at the ropes binding her wrists tightly and she just won't give up. She tugs on the ropes around her ankles and feels a rope sliding between her legs and its making her very warm.
So, he walks out leaving her wriggling around on the bed and her little red dress is riding up and the crotch rope is rubbing away and she really can't get free. Barry comes back and she is pleading with him to untie her as she is stuck, will he? No, he decides to throw some black Ducktape on the bed
She still continues to plead to be untied and he Handgags her. we come back and she has a strip of black Ducktape over her moth and she just wriggle around the bed for a few more minutes. Eventually she manages to get herself free but it was more than two minutes and a lot harder than she thought. poor captured kerry.!

Featuring: Captured Kerry
Size: 534.9 MB
Duration: 00:07:21 min
Resolution: 1280×720
Format video: mp4
Preview: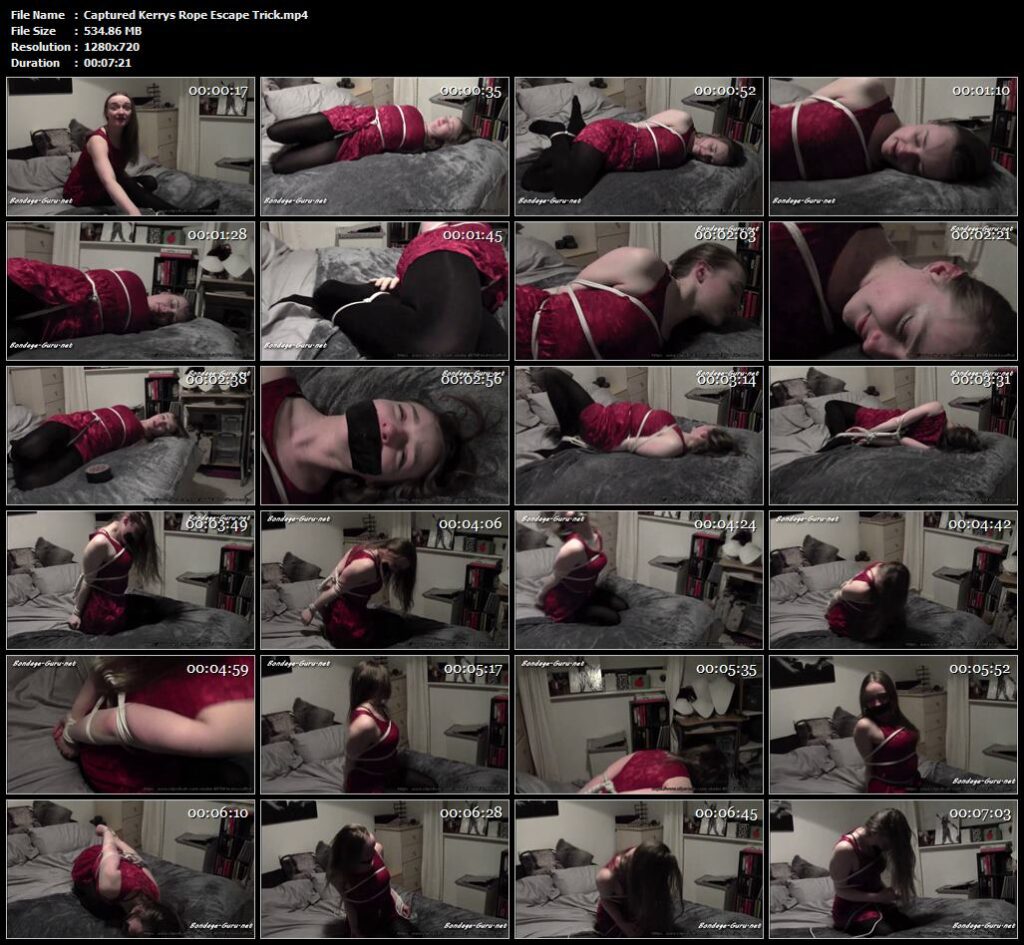 Download link:
Captured_Kerrys_Rope_Escape_Trick.mp4