"Take This Down, Miss Sinclair…" – Jasmine Sinclair – Bound Honeys Exclusive
SUPER SEXY BONDAGE AND ORGASMS IN THIS P.O.V. UPDATE! When you, Jasmine's boss, ask her to stay late, she only thinks about the money. But you don't want her to type a letter… You tie her in a tight reverse prayer, pulling her skirt down and her blouse open. You hear her sighs of pleasure as this submissive slut wants more. And she doesn't have to worry…you have PLENTY MORE planned for her!
You tie Jasmine's ankles to the chair, her legs held apart and her pussy on display. She goes to talk, but you see it coming and signal her to hush. Taking a silk scarf, you roll it up and tie it around Jasmine's head, gagging her.
You smile as Jasmine struggles against her ropes. And then you tape a vibrator beneath her pussy…
It whizzes so fast it makes the whole chair vibrate. You order Jasmine to sit down on the vibe. Jasmine does as she is told. She is loving this as much as you are…the vibe is making her wetter and wetter inside. She loves being so helpless, so exposed, and orgasming right in front of you!!!!!!!!!

Starring: Jasmine Sinclair
Size: 373.53 Mb
Duration: 00:08:34 min
Resolution: 1280×720
Format video: mp4
Preview: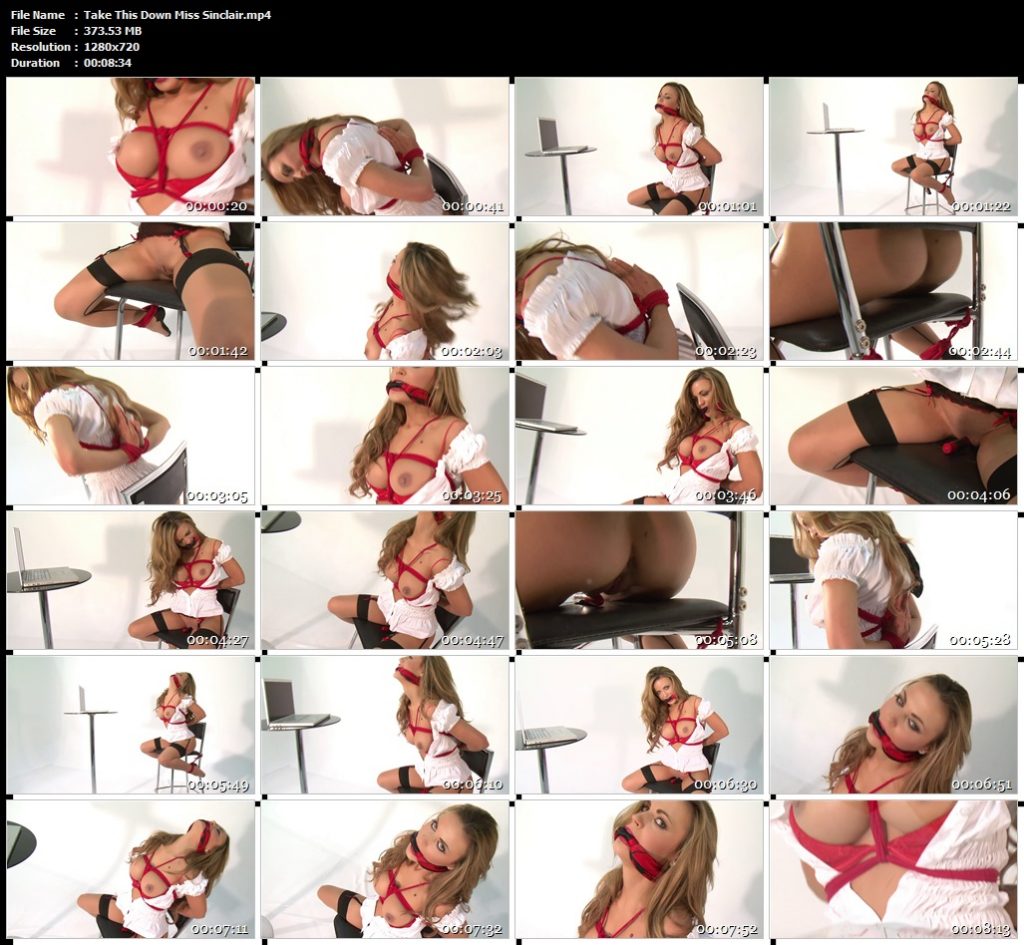 Download link:
https://wayshare.cc/argmx4v7r58w/Take_This_Down_Miss_Sinclair.mp4.html