RF studio production – Vila. Floating mummification on a board
RF studio production – Vila. Floating mummification on a board
This clip is for real fans of tape bondage, mummification, and sensory deprivation.
We have never done something like this before and it was challenging a little bit. But we made it and now you can enjoy the result!
The clip has two parts.
In the first, Vila is completely mummified, wears white socks and stands near the suspended desk. She's ballgagged and jumps around the desk, moves on her tiptoes and just messing around a little bit.
At the second part, Vila is mummified to the suspended desk, her face is also completely wrapped with a tape, her mouth is gagged and we can see only a tip of her nose and the white socks on her feet. She stands on the box on her tiptoes and then the box gets removed and she's floating in the air. She moans and slowly moves her body. She can't see and feel almost nothing, so it's real sensory deprivation experience for her. Like in the open space!
After that, you will see a small interview where Vila is telling about her feelings after the floating mummification.
Enjoy!

Starring: Vila
Size: 1.4 GB
Duration: 00:20:59 min
Resolution: 1920×1080
Format video: mp4
Preview: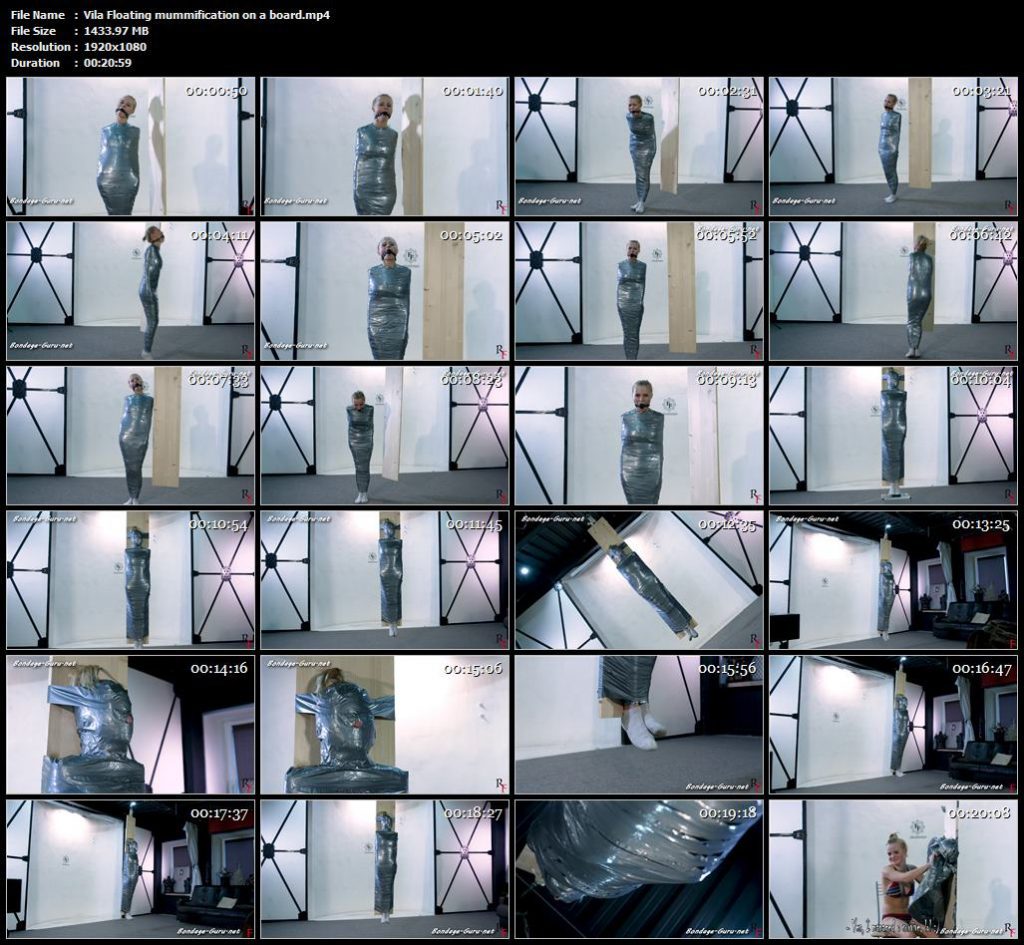 Download link:
Vila_Floating_mummification_on_a_board.mp4