RF studio production – Hogtied Leya on the turntable suffers from watching a horror video
RF studio production – Hogtied Leya on the turntable suffers from watching a horror video
This video has a dark atmosphere. Static camera, making you feel like an observer in the room.
In the middle of a dungeon, there's a turntable with the barefoot beauty Leya tied in a hogtie. There is also a laptop in front of her and it shows something that only Leya can see.
The clip invites you to turn on your imagination to come up with what plunged the young beauty into such a shock and made her hysterical. Cruelty? Horror? Or maybe she's just looking at cryptocurrency rates for the current month?
The fact remains that the cutie is not okay and is very scared, she begs to stop this torment. Her situation is further exacerbated by the tightness of the ropes wrapping her ankles and wrists because she has to endure this bondage for 30 minutes with no breaks. Her soles are richly oiled, her big toes tied and she has nothing to do but groan and wiggle her toes. Her feet are always in focus.
Enjoy!

Featuring: Leya
Size: 800.9 MB
Duration: 00:30:03 min
Resolution: 1920×1080
Format video: mp4
Preview: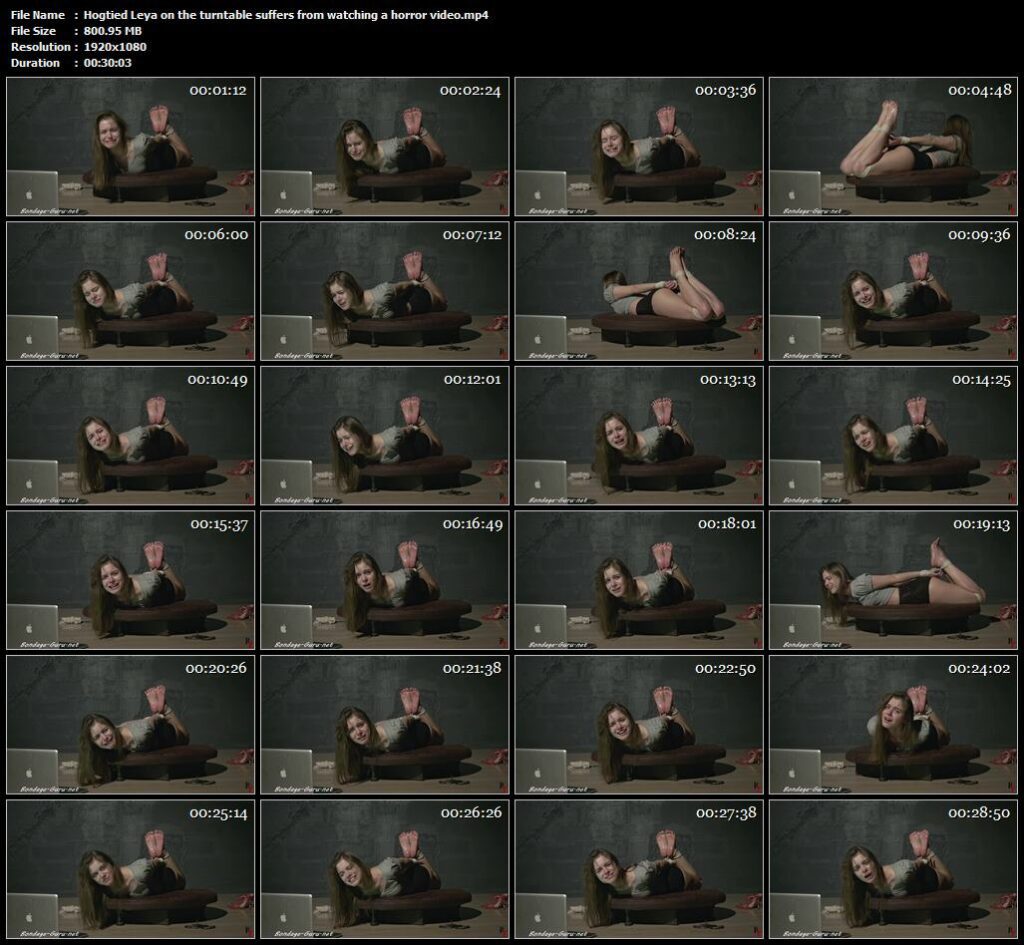 Download link:
Hogtied_Leya_on_the_turntable_suffers_from_watching_a_horror_video.mp4