Layla Bondage Addiction – Ivy and Layla – Foot Games
Layla Bondage Addiction – Ivy and Layla – Foot Games
Two girls, Layla and Ivy are relaxing in the living room. Ivy is a foot lover and got a true passion for Layla's feet. They both wear beautiful and expensive high-heel shoes that inspire Ivy to start something exciting. So Ivy ties up Layla, take her shoes off and, for a moment she stay to admire her friend's feet. After having played a little with Layla's feet, Ivy takes off her shoes too to have more fun. The two women start a sensual foot on foot game. Ivy slowly caresses Layla's body with her feet and the game goes on for hours and hours. Layla seems to enjoy the situation too.
Suddenly Ivy decides to rest a while and, after giving Layla a pillow, she lies down on the sofa and falls resting. As Ivy rests, Layla relaxes and enjoys the ropes. Then she falls resting too. In her dream she and Ivy are tied up side by side in two highly constrictive hogties leaving the feet soles so exposed..and the foot on foot game continues. No desire to escape, just to enjoy the moment!!
It's just a dream? Reality or desire?

Starring: Ivy Blonde, Layla
Size: 481.5 MB
Duration: 00:13:03 min
Resolution: 1920×1080
Format video: mp4
Preview: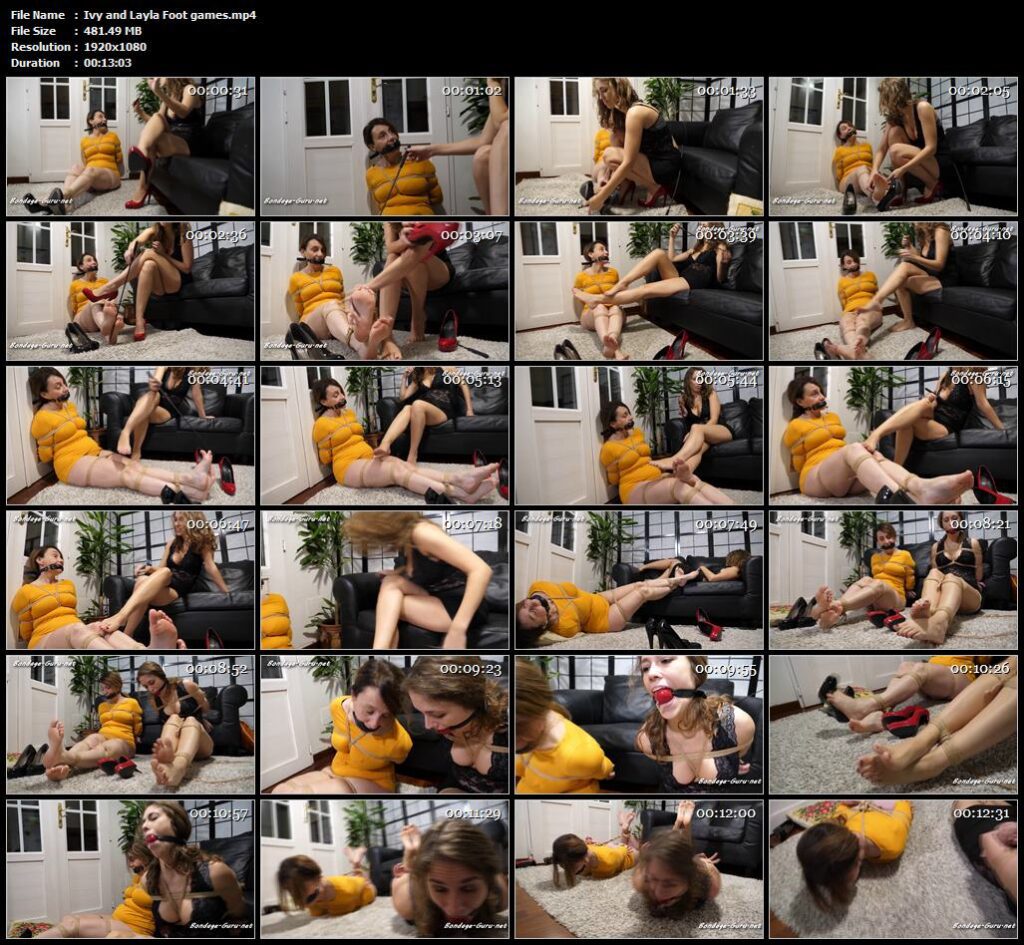 Download link:
Ivy_and_Layla_Foot_games.mp4