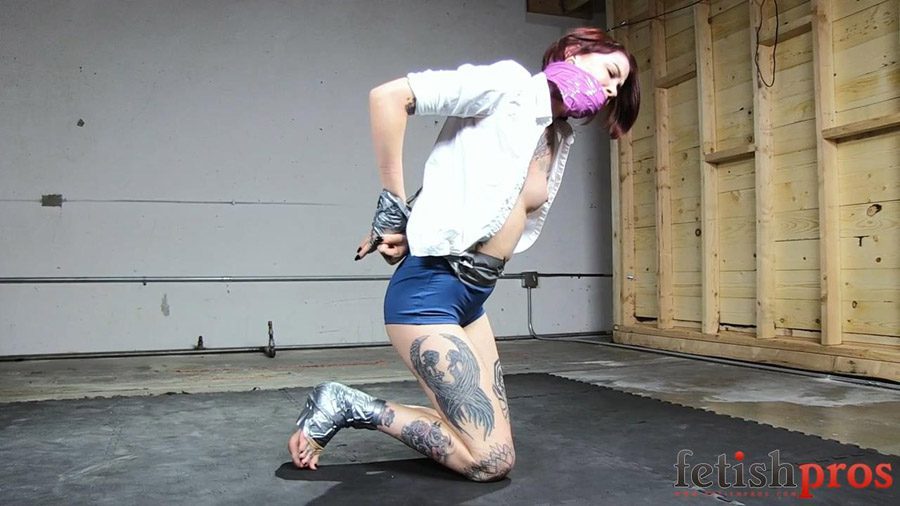 Fetish Pros Bondage Fetish Videos – Krysta Duct Tape Escape
Fetish Pros Bondage Fetish Videos – Krysta Duct Tape Escape
Bound with heavily wrapped duct tape on her bare feet and on her arms behind her, Krysta Kaos writhes on her stomach on the lonely warehouse floor, unable to cry out because of the heavy purple tape gag covering the lower half of her face. Her white blouse is unbuttoned, giving us glimpses of her naked titties, and she wears a pair of blue shorts.
Our camera looks down at Krysta as her bare tattooed arms twist and pull against the tape, flexing her fingers in futility. She changes tactics and turns onto her back, rubbing the tape against the mat under her body, but that doesn't seem to give her much leverage for removing her bonds either. Has this feisty female Houdini met her bondage match? Just as things seem impossible, she appears to have a breakthrough when she goes back on her tummy, pulling at the tape that holds her arms. But then, no dice. Her face pressed against the mat, she has to find some other way to get liberated…
Wait! Just as a little whimper leaves her lips through her face gag, Krysta gets her left arm free! She manages to sit up, and soon with the sounds of sticky tape we see her right arm begin to come loose from the bonds. But the tape sticks to her blouse and there is much more struggling to go, before our redheaded damsel manages to get herself out of this duct tape distress!

Featuring: Krysta Kaos
Size: 271.7 MB
Duration: 00:07:44 min
Resolution: 1280×720
Format video: mp4
Preview: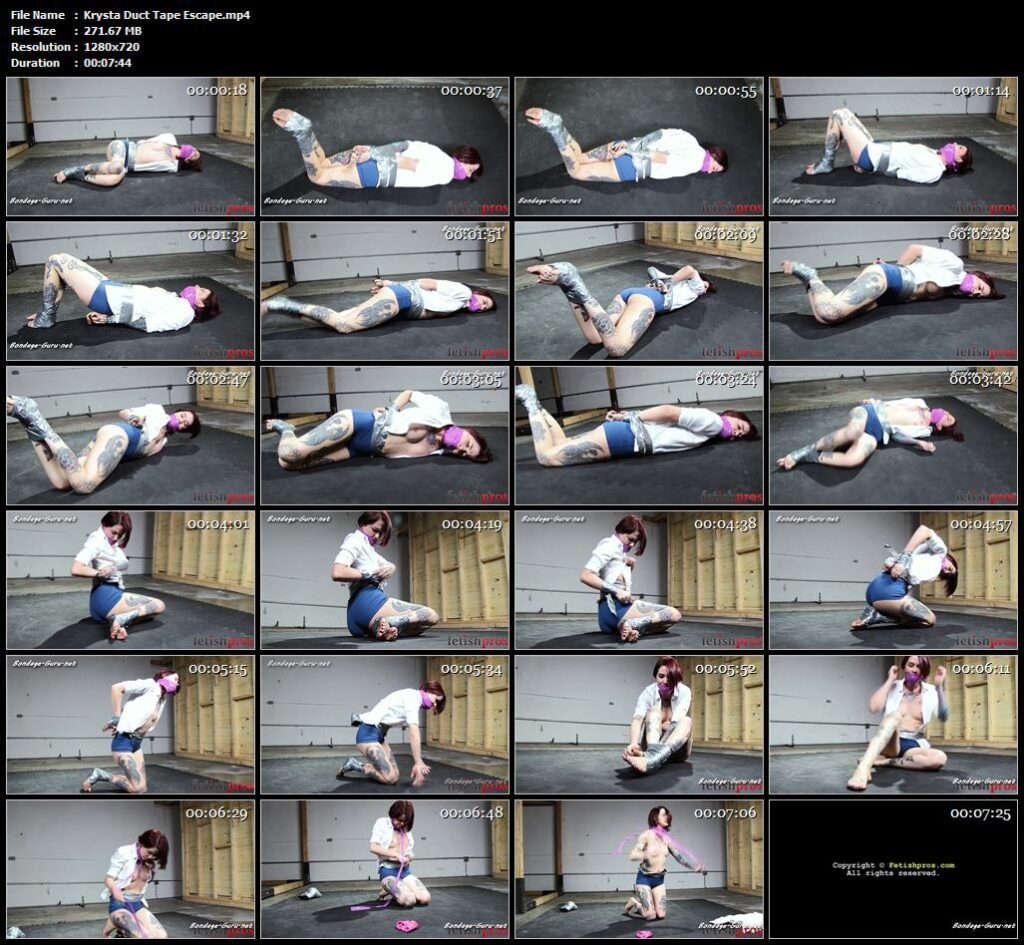 Download link:
Krysta_Duct_Tape_Escape.mp4