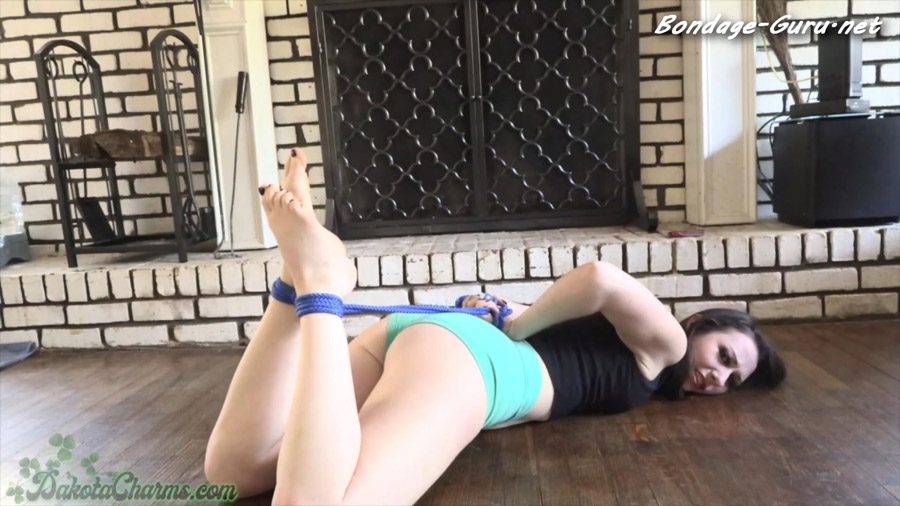 Dakota's Charming Clips – You're Not My Boyfriend – Dakota Charms
Dakota's Charming Clips – You're Not My Boyfriend – Dakota Charms
Instead of going out, I call my boyfriend to try something kinky. I will lie down and leave the door unlocked and he can pretend to rob me. Later he can pretend to rescue me like a damsel in distress.
Struggling on the floor on a hogtie, I talk about the ropes being tight and my hope for being rescued. I can't escape on my own. This is where my hero is supposed to save me, but I manage to wriggle free and see a text that he isn't going to make. Angry that he didn't play along with my fantasy, I wonder who tied me.
Then I see you and put my hands in the air. Scared, I follow directions when you tell me to strip my tiny shorts and reveal my full back panties. It's cool that you like my legs and I seductively pose. You seem nice for a robber until I have my arms bound overhead and my ankles tied.
It turns me on to be so helpless and having you watch me struggle. I may have a case of Stockholm syndrome and try to seduce you with my writhing, but you cleavegag my mouth. Gagtalking and trying to get your attention, my wide eyes plead for release.

Starring: Dakota Charms
Size: 842.3 MB
Duration: 00:13:20 min
Resolution: 1920×1080
Format video: mp4
Preview: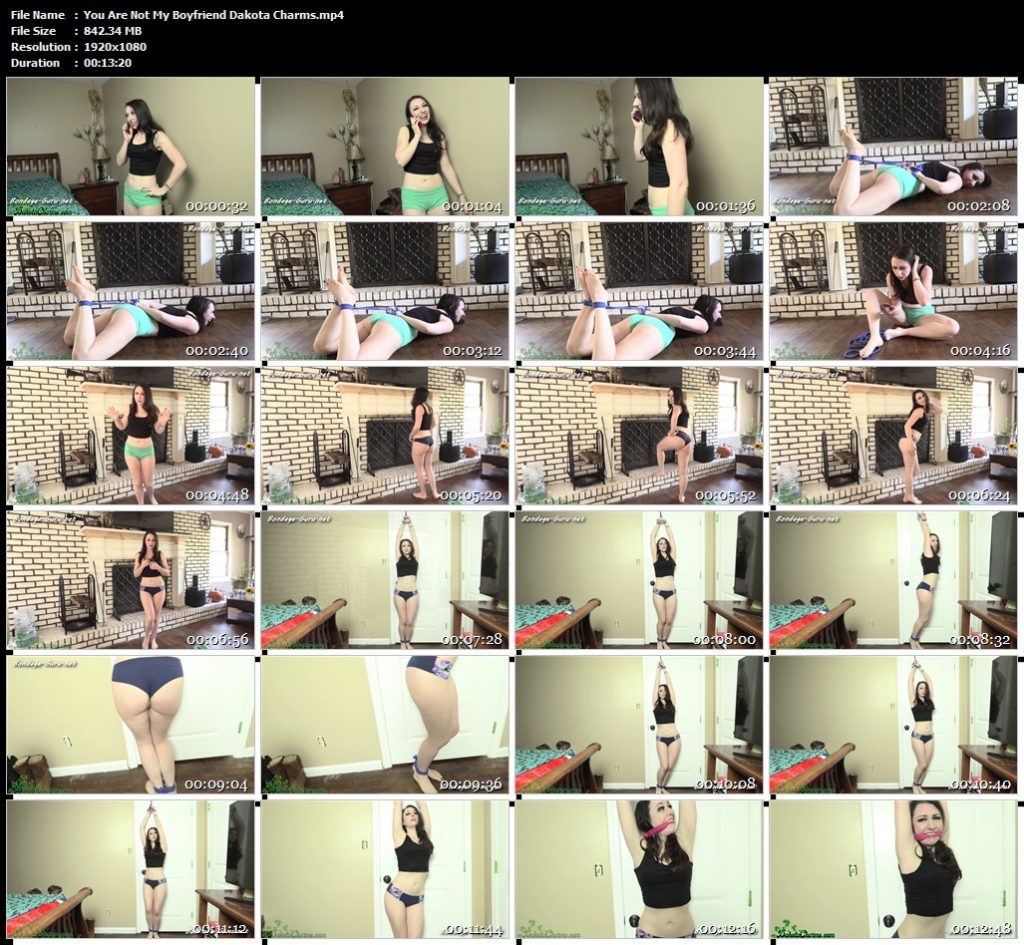 Download link:
You_Are_Not_My_Boyfriend_Dakota_Charms.mp4