DakotaCharms – Tied Riddles – Dakota Charms HD
DakotaCharms – Tied Riddles – Dakota Charms HD
With Dakota Charms as Robin!
I sneak in and remove my cape. Reading a note with a riddle, I'm confused by the message. Later, rope bound on a bed, I realize the answer. Flexing my bare feet and wiggling my toes, I struggle to escape the tight ropes. Another riddle is on the table, but it doesn't make sense.
Standing bound, I wiggle my ass and shimmy my legs, but I'm immobilized. I'm going to have to warn Batman when he comes to rescue me. Another note? Uh oh! That ticking bomb doesn't look good.
Cleavegagged, I can only mmph and cry in terror!

Starring: Dakota Charms
Size: 637.0 MB
Duration: 00:10:14 min
Resolution: 1920×1080
Format video: mp4
Preview: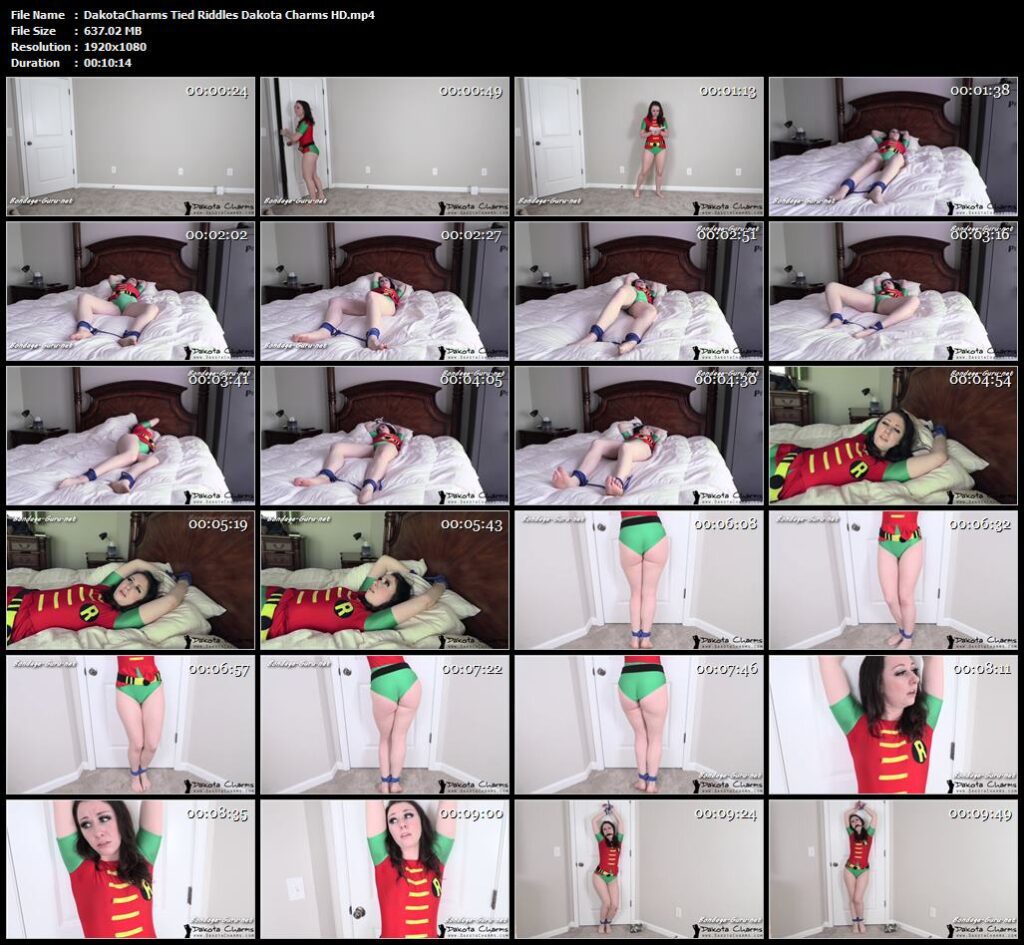 Download link:
DakotaCharms_Tied_Riddles_Dakota_Charms_HD.mp4