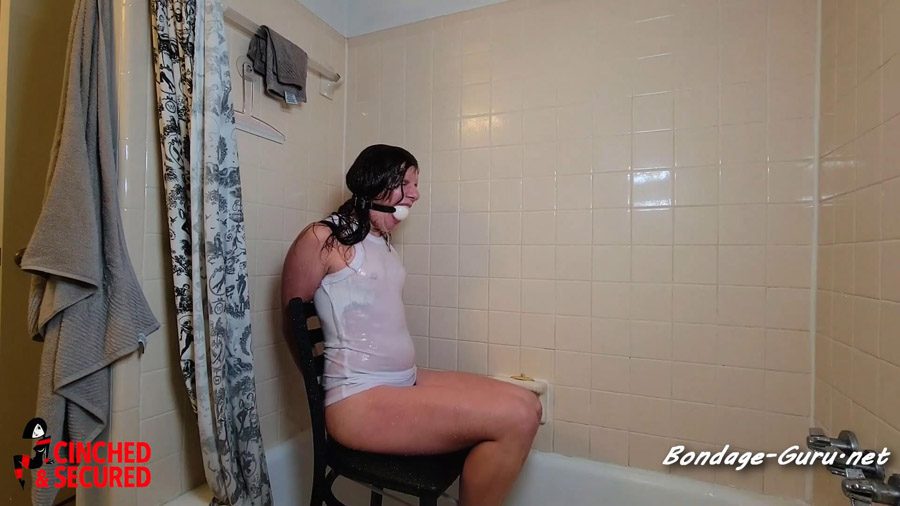 Cinched and Secured – Green Eyes – Shower Bound Shivers!
Cinched and Secured – Green Eyes – Shower Bound Shivers!
If you are going to being robbed, it's probably best that you have something in your apartment that is worth stealing! That was the lesson that Green Eyes (Elena Renee) learned the hard way! Tied to a chair in her shower with wearing nothing but a sleeveless white t-shirt, panties, and GIANT white ball gag, the poor girl struggles and whimpers from behind the shower curtain until the very irritated burglar whisks the current bag, startling the frightened girl who emits a big squeak of terror! The burglar explains that he spent a lot of time searching for some loot worth taking, and since he didn't find any, he's going to take it out on her! Without warning, he turns on the shower, turning the water to it's coldest setting, before walking off to let the poor girl endure a good soak and struggle! Gasping from the cold, she moans and yelps as the cold sinks into her flesh, the poor girl trembling and shivering from the! The man returns to adjust the shower head, directing the stream directly into her face! Now sputtering and gurgling, her hair soaked and plastered to her face, her rock hard nipples clearly visible through the t-shirt, she is left to endure the icy spray until help arrives, whenever that will be!

Starring: Elena Renee
Size: 316.8 MB
Duration: 00:08:50 min
Resolution: 1920×1080
Format video: mp4
Preview: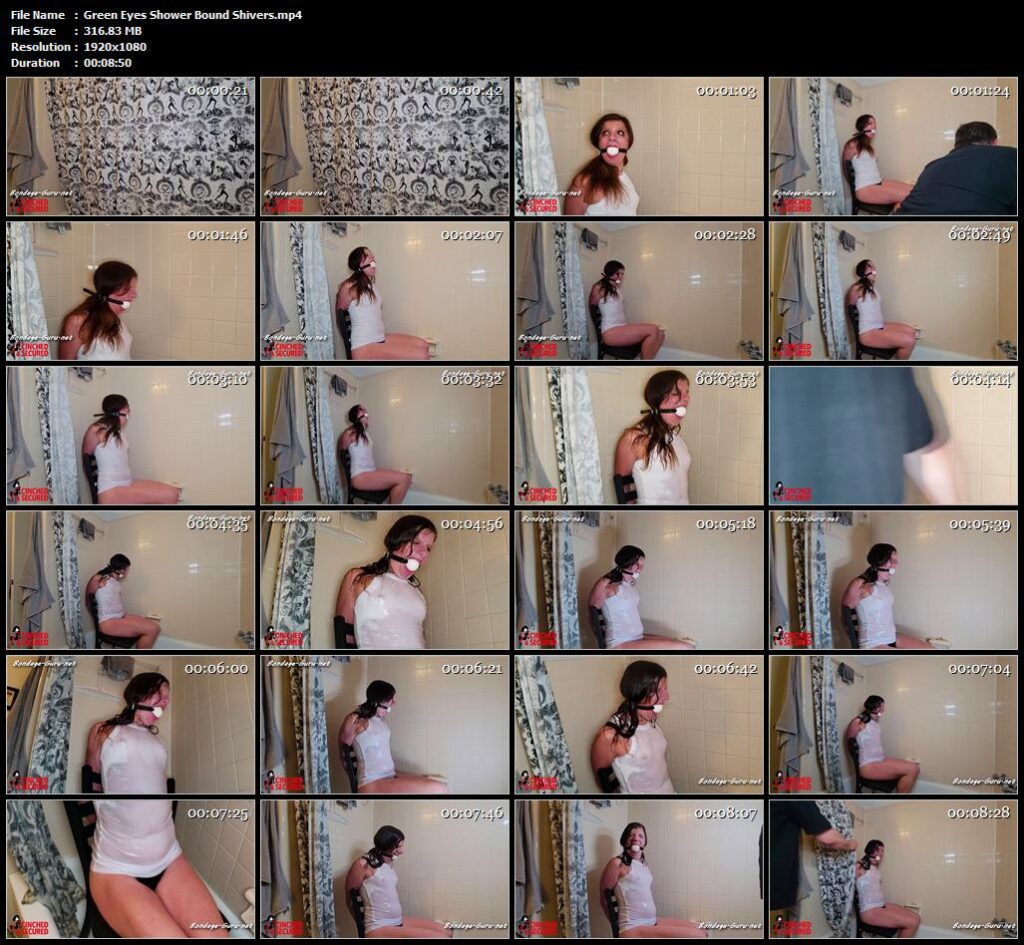 Download link:
Green_Eyes_Shower_Bound_Shivers.mp4