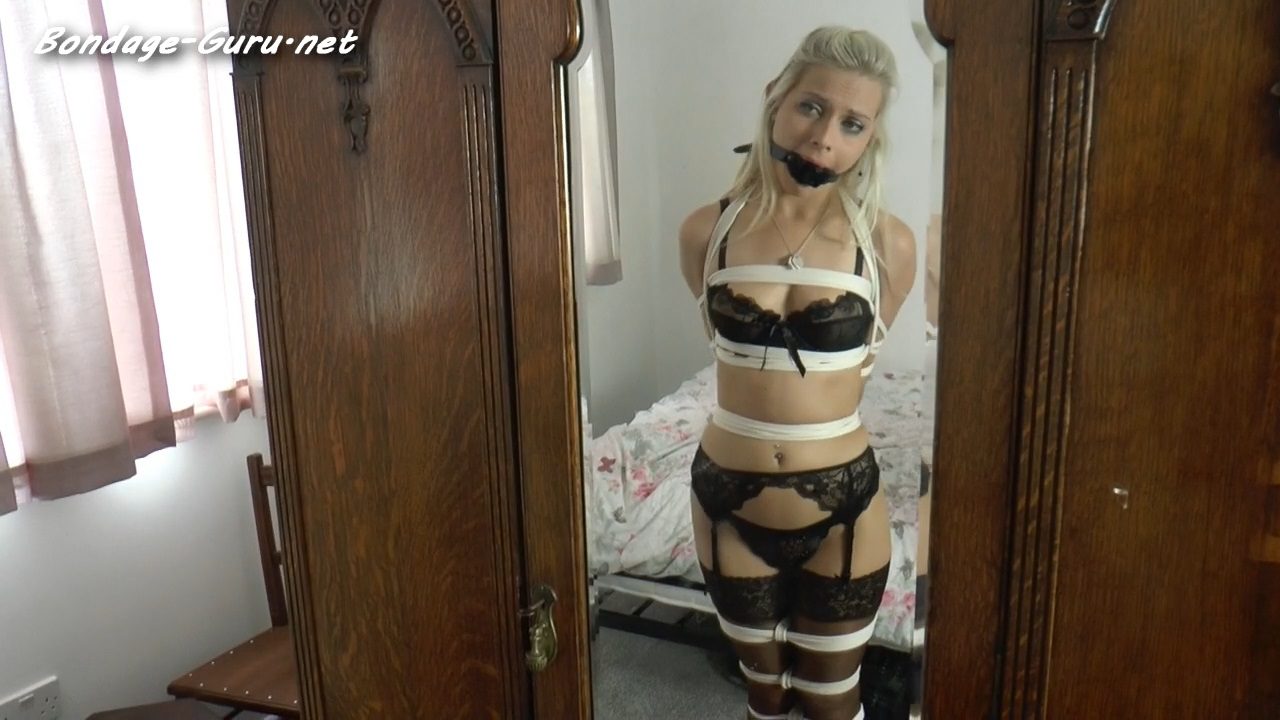 Chloe Toy in: The Incremental SpellBook & the Dark Magician's Uncontrollable Rope Trickery! (Full Adventure)
Chloe Toy in: The Incremental SpellBook & the Dark Magician's Uncontrollable Rope Trickery! (Full Adventure)
Lovely student Chloe is studying magic of various kinds. She's picked up a familiar book at the library (without checking it out, we might add, the decadent little rascal) and cannot wait to return home to start incanting spells. INCREMENTAL spells, apparently! But she should be wary. Not all spells are good, and they could lead her down a strange twisted path, but one which in the end, she might find weirdly pleasurable! And you too.
Excitedly dropping her bag to the deck, the hot little blonde is soon leafing through the book and incanting away. To begin with, she is unimpressed, little is happening, but have faith, Chloe. it's coming! Sure enough, she suddenly finds herself bare-ass naked, save for her sexy high heels. Bemused, the bespectacled beauty wonders aloud what might be next, though in the meantime, she does rather enjoy having no clothes on – and she shows it too! Then there is more spell casting, we guess, because another change is coming.
Suddenly in dark, very sexy lingerie, the college babe is rather liking being dressed like this. Very naughty, and she wishes for the next part to come to fruition – a good tying up! As if my magic (yep) ropes appear binding her wrists tightly behind her back. Chloe wrestles hotly with these, wondering if there will be more. There will! Magically appearing are ropes binding her ankles, knees, thighs, chest and boobies. The amazing babe struggles all while continuing to face herself off in a mirror. Very sexy for us too, watching HER watch herself. Then she is hopping over to a bed to see what spell comes next. Something about. gagging her.?
As if by magic (again) a sexy ring gag suddenly materialises, binding her mouth, forcing it wide, her tongue a flickering within as she deals with it. She kind of likes all of this but is still not sure. These spells (DESIRE spells clearly) seem rather effective, and they did say in the book they would occur incrementally, and with lovely Chloe's desire as fuel. Well, that's all correct. As she struggles there on the bed, there is something about her own knickers appearing in her already ring gagged mouth next!
Still all gagged up with that ring and silky black underwear, Chloe again checks herself out in wonderment in her mirror. A little scared and out of her depth, her distress becomes visible, and to calm herself down, she flops down onto her floral-print bed and writhes around until she is calm – well, turned on actually! Looking through her book once more, as she pumps her hips, crotch-rope pulling on her even tighter still, clearly quite enjoying this evolution, she is suddenly ballgagged!
Biting down on hard rubber, in between struggling, she again consults that spell book and again is gagged, right over the top, with a handkerchief! She writhes passionately. Aching for a frogtie. That's in there next, and so it is to be done! Wham, and she has her legs doubled back and trussed. Man she is LOVING this, moaning sensuously through her double gag, enjoying way too much this spell. She spends the rest of her afternoon like this, bound and gagged on her bed, a lovely prisoner of a strange, magical book. Should we allow her spell to consume us too, and join her on that bed?

Starring: Chloe Toy
Size: 1.24 GB
Duration: 00:29:05 min
Resolution: 1280×720
Format video: mp4
Preview:


Download link:
Chloe_Toy_in_The_Incremental_SpellBook….mp4