Bondage Laboratory – Bondage experiment – Movability test 1
Bondage Laboratory – Bondage experiment – Movability test 1
Sometimes we may have the questions, when people are tied up, are they still able to move in any possible ways? To what extent the moving speed will be affected? This time we plan to conduct a series of experiments to test the ability to move after being tied up, to verify the limitation effort of different bondage positions through the movability test.
Test rule (Timing):
The tester starts from the bedside table on one side of the bed, touches the bedside on the other side with any part of his body, and then returns to the starting point.
This video tests three types of bondage:
1. Tying up the hands and feet respectively as tight as possible.
2. Hogtie on the basis of first type bondage.
3. Tape-mummification from shoulder to ankle.
Wish you enjoy?

Size: 690 MB
Duration: 00:19:05 min
Resolution: 1920×1080
Format video: mp4
Preview: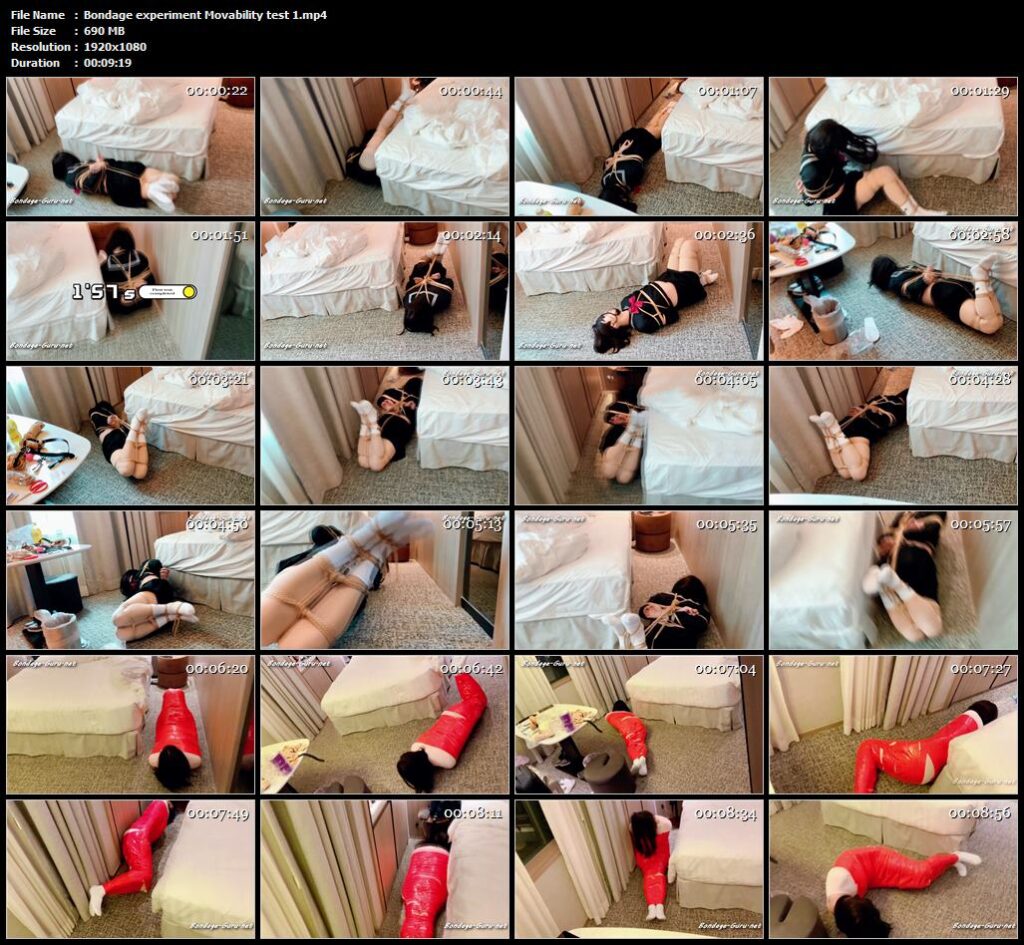 Download link:
Bondage_experiment_Movability_test_1.mp4