Bell Hop Bondage Recruit – Captive Chrissy Marie
I just arrived at my hotel, ready for a wild and crazy weekend getaway to Vegas! I notice an attractive bellhop when I arrive at valet and ask if he will help me bring my bags up to my room. When we arrive, he hesitates to enter the room with me, but I tell him if he helps me unpack a little I will be sure to give him a good tip. Once inside I have his attention and I start to go through my bag of kinky toys, pulling out the bundles of white rope, as if it's nothing new for me, which it isn't! He looks confused, so I go on to explain to him that I have a little fetish for being bound and gagged. I'm not sure if he will be into it, but I ask anyway if he would help by tying me up, as it is hard to do myself! To my surprise, he agrees to play along! I tell him I'm going to go get ready to be tied up and will be right back, I'm getting turned on just thinking about it!
I return wearing just a robe, and as I drop it to the floor, he looks equally shocked and amazed at my nude body. I guess he didn't expect me to be naked underneath! I assure him there's no need to be nervous, I'll tell him everything to do.I gag myself with my ball gag and he proceeds to tie me up with the ropes, doing a fine job for a first timer. I start wiggling and squirming against the ties which starts to visibly turn him on as he reaches to grope my big perky tits. I go on to reveal that I have another surprise in my bag. He reaches in and pulls out a leather paddle. I roll over and present my ass, telling him I've been a very bad girl and he should spank me with it! He punishes my ass and bare feet as I moan from the pleasurable pain, and then spends the rest of the time watching me struggle helplessly bound and gagged but enjoying every minute!

Starring: Chrissy Marie
Size: 826.59 Mb
Duration: 00:11:24 min
Resolution: 1920×1080
Format video: mp4
Preview: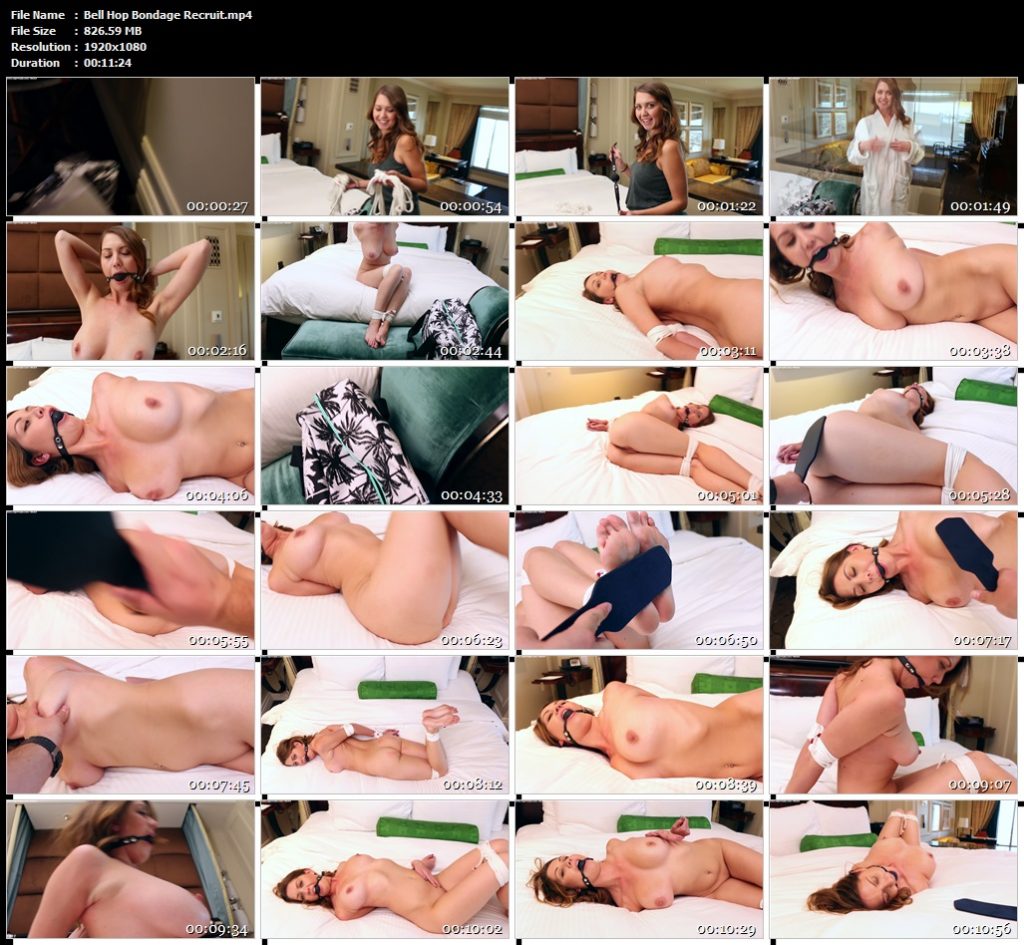 Download links:
https://florenfile.com/n3ivxe856of5/Bell_Hop_Bondage_Recruit.mp4.html