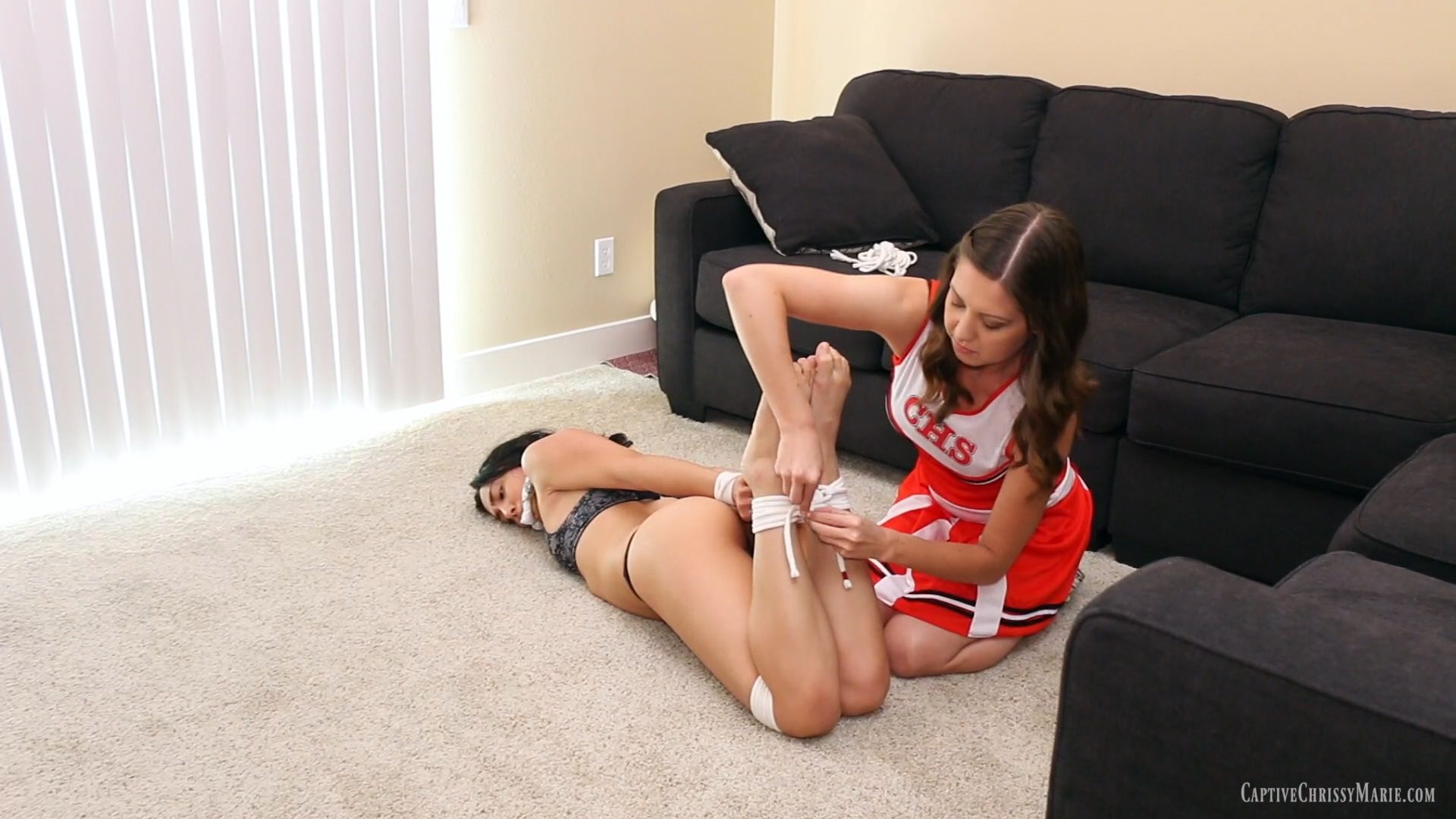 The Catsuit Burglar's Disguise
In this clip Chrissy Marie plays a cat burglar who was caught on security camera and is now on the run from the cops. She is wearing a shiny skintight catsuit and black leather high heel boots, which are agiveaway that she is the robber. She found the first house on the block and is hiding in the bushes trying to come up with a plan when she notices sweet innocent cheerleader Kristall unlock and enter the house. Then she gets a great idea! If she can just get that cheerleading uniform, she can get out of town with the cash and the cops will never suspect she is the robber without her telltale catsuit! She waits a few seconds, and quietly sneaks in behind the young girl, armed and ready for a fight. Luckily she finds her back to her, so she sneaks up behind and quickly handbags her tightly to keep her from screaming. She makes sure the girl notices she is armed so it's in her best interest to listen up and explains to her the situation and that she is not going to hurt her if she complies. She makes her promise not to scream before she removes her hand and Kristall nods in agreement. The cat burglar knows better and is prepared with a knotted cleave gag. When she removes her hand and Kristall starts to frantically ask questions, she just pulls the cleave tightly between her teeth to shut her pretty little mouth.
She orders her to stand up and forces her to strip down to her bra and thong. She also demands that she hand over her sneakers, leaving Kristall barefoot and humiliated. The cat burglar knows even though she looks innocent she can't trust this girl and definitely can't have her calling the police because they might catch up to her. So she decides to tie her up with some rope she found, just to make sure she won't be going anywhere for a while. She binds her wrists behind her back, as well as her ankles and thighs, then goes to transform into her new cheerleader disguise. Kristall struggles furiously knowing she has to get her uniform back because if she loses it they might kick her off the varsity team! She struggles hard against the bonds but doesn't get far before the cat burglar returns and notices that she has been trying to escape. She decides to add a tight hogtie to keep her extra confined. Now she really won't be calling for help or reporting her anytime soon! She thanks Kristall for the disguise and wishes her luck that someone will find her eventually! She leaves Kristall struggling while humiliatingly stripped and hopelessly stuck in her hogtied and cleave gagged predicament!

Starring: Kristall, Chrissy Marie
Size: 614.6 Mb
Duration: 00:13:50 min
Resolution: 1920×1080
Format video: mp4
Preview: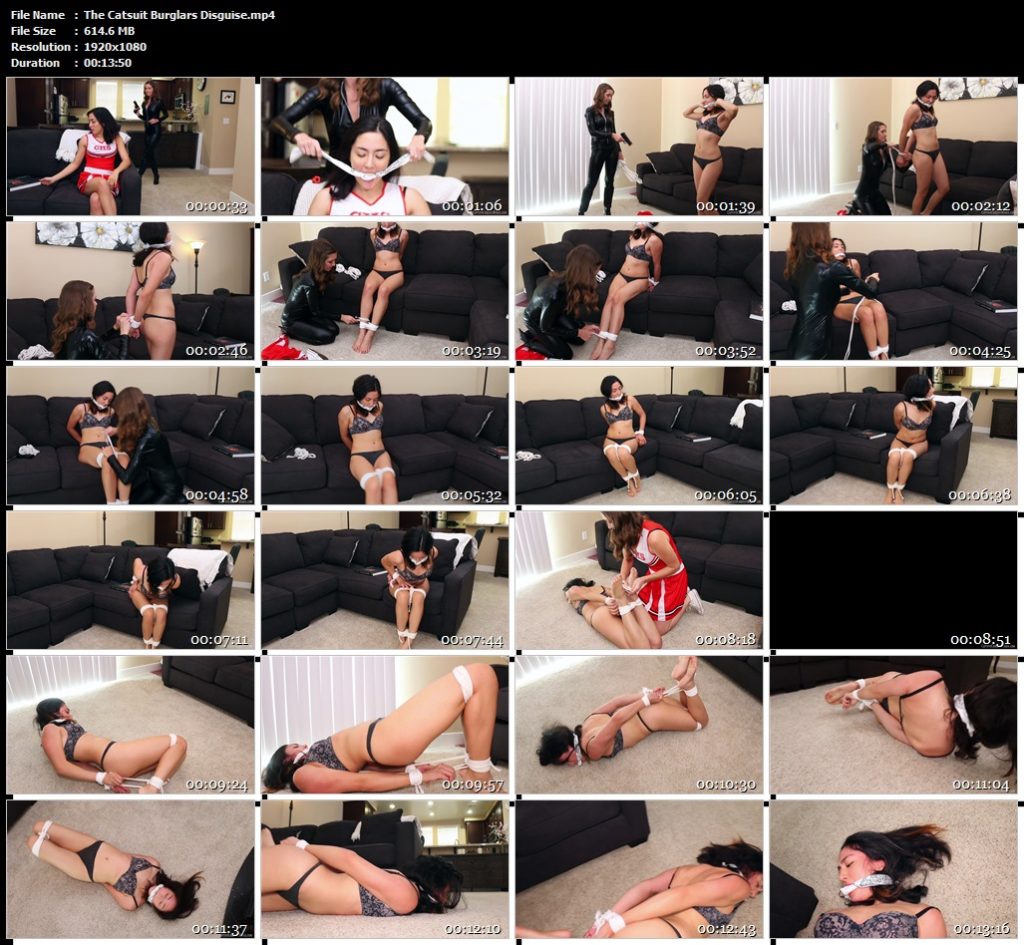 Download link:
https://wayshare.cc/q6579gshuk7u/The_Catsuit_Burglars_Disguise.mp4.html