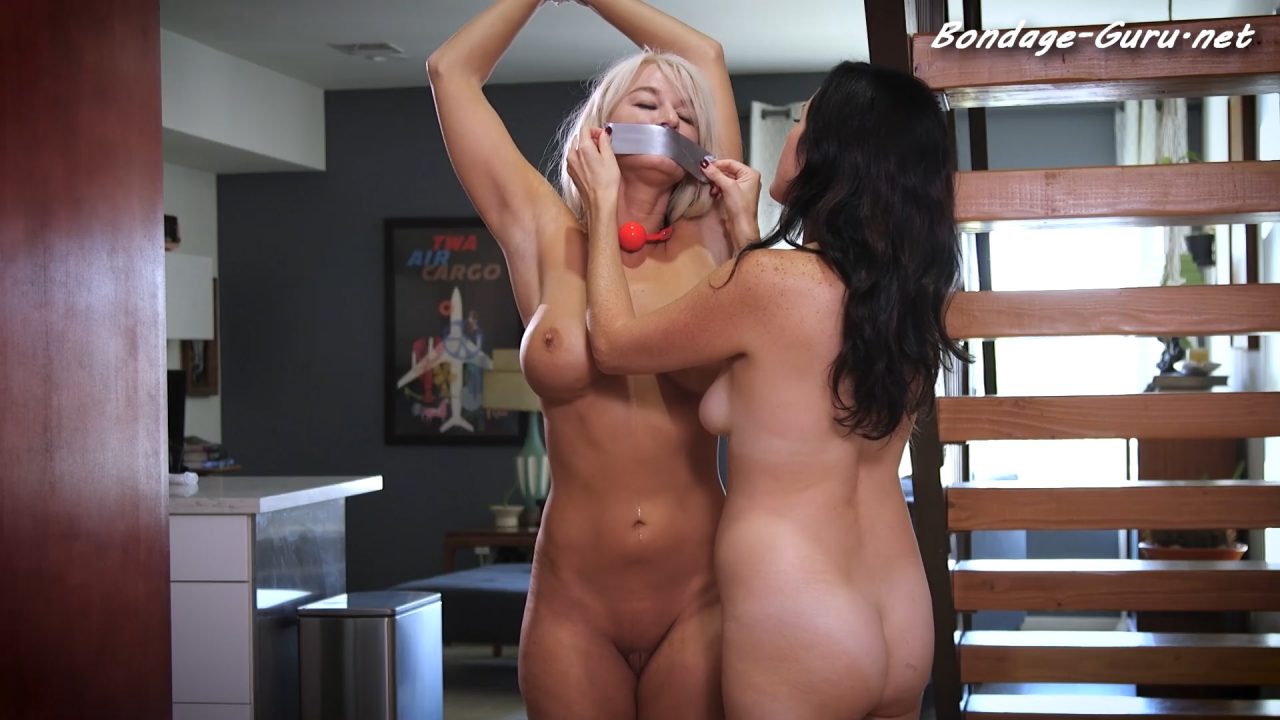 Sensually Dominating London – London River & Dixie Comet – That Bondage Girl
Sensually Dominating London – London River & Dixie Comet – That Bondage Girl
London is in a thong, standing, hands tied behind to a pole and rope accentuation her big, tan tits. She moans through her cleave gag as Dixie comes down the stairs, naked, and begins exploring her body. London looks at her angrily and slowly struggles. Dixie feels inside her panties, then takes them off and moves back up to give London some gag kisses. Dixie runs her tongue around London's nipples and hand over mouths gags her. Dixie then pulls down the cleave gag and make out with London. She then taunts her with a ball gag, taking turns gag kissing her and kissing her full lips.
London is naked, standing with her hands tied together overhead and gagged with a ball gag. After a minute, Dixie comes in as London looks angrily at Dixie. Dixie fondles London. She pulls down the ball gag and Makes out with London. London begins liking the the attention and asks Dixie what she's going to do to her. Dixie hand over mouth gags her and continues fondling her body. Dixie then gags London with a long tight piece of duct tape. Dixie gets behind her and London gyrates her ass into Dixie's pelvis and Dixie runs her hands up and down London's hot body. Dixie gives her one last gag kisses and leaves her to struggle.
London is kneeling naked, hands tied behind her back and gagged with a long piece of duct tape. Dixie comes in, begins further exploration of her body. She grabs her hair and lightly pulls her head back and kisses London. Dixie takes off the tape, they slowly make out. Dixie puts on a strap-on and London does a slow, sensual blowjob on Dixie's cock. Dixie then gags London with a tight over the mouth cloth gag, followed by gag kisses and fondlings. Dixie then ties London's chest and leaves London there on the bed.

Starring: London River, Dixie Comet
Size: 980.12 MB
Duration: 00:25:38 min
Resolution: 1920×1080
Format video: mp4
Preview: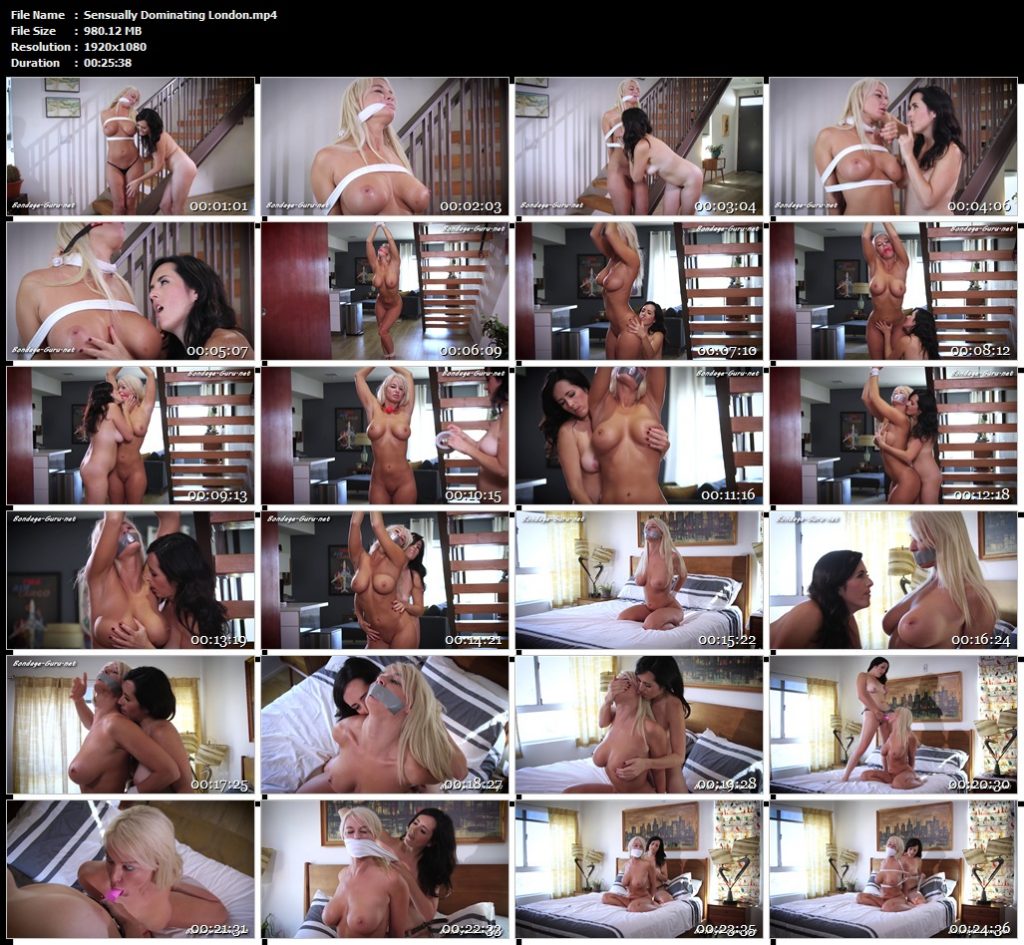 Download link:
Sensually_Dominating_London.mp4