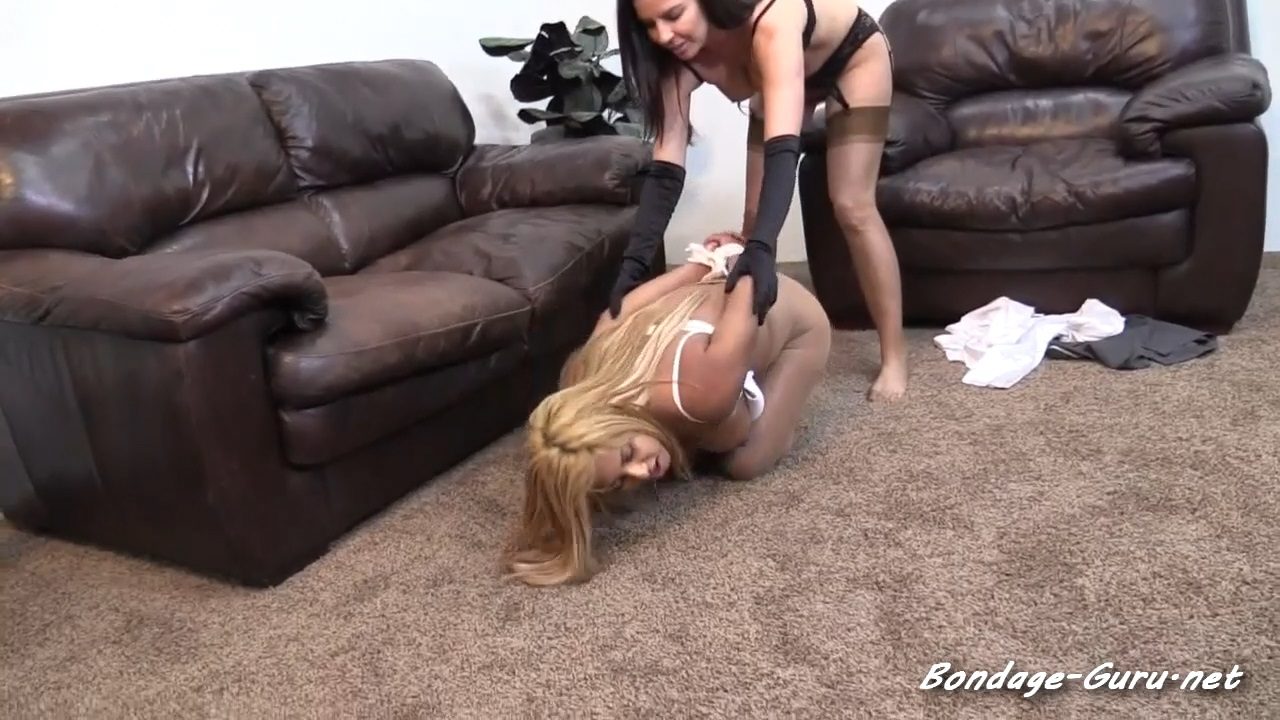 Hosed & Horny Part 2 – Kobe Lee & Desiree Lopez – Torvea Hose
Hosed & Horny Part 2 – Kobe Lee & Desiree Lopez – Torvea Hose
Kobe Lee loves making her submissive moan with pleasure as she works her over with her stockinged foot. She gingerly removes her stilettos and rubs her silky soles over Desiree Lopez's sensitive pussy. The double layer of hose makes her gasp in delight while arching her body to meet her Domme's sensual touches.
Making her stand, Kobe rubs her satin glove over Desiree's wet pussy. When it gets to be too much, Kobe teases Desiree nipples with light licks and kisses. A pair of pantyhose are shimmied between Desiree's legs and Kobe pulls it back and forth causing the most amazing friction between this pantyhose slut's legs!
Kobe leads Desiree to the floor and rubs her foot beneath this submissive slut while she sighs with anticipation. Unfortunately for her, Kobe teases her and refuses to give permission for an orgasm!

Starring: Kobe Lee, Desiree Lopez
Size: 648.13 MB
Duration: 00:17:44 min
Resolution: 1280×720
Format video: mp4
Preview:


Download link:
Hosed_&_Horny_Part_2_Kobe_Lee_&_Desiree_Lopez.mp4