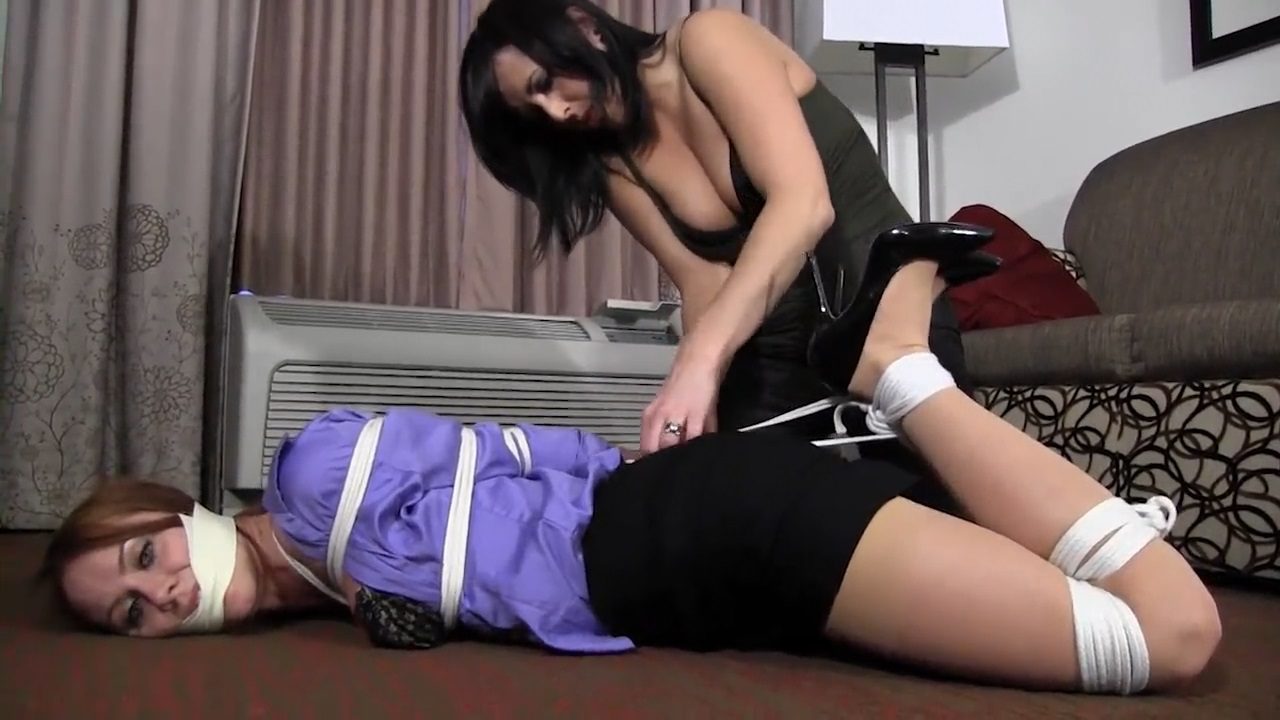 Girl Next Door Bondage – Go ahead Bitch! Tie me up! And tie it tight! – Madalynn Raye, Dixie Comet
Dixie has found out that her best friend Madalynn has been screwing her father. It is not the fact that her is cheating. Because Dixie really does not like her step mother. But Madalynn is half her father's age. Today when she found Madalynn's panties in her father's room, Dixie decided it was time to put a stop to this little affair.
The video begins with Madalynn coming into the room to talk to Dixie. Dixie confronts her with her knowledge of the affair and demands that Madalynn stay away from her father. When she refuses, Dixie grabs her and starts to tie her up. But instead of being in distress, Madalynn lets Dixie tie her and even encourages her to tie her tighter. Dixie can not believe how turned on Madalynn starts getting and it grosses her out. So to shut her up, Dixie stuffs the panties she found in her dad's room, into Madalynn's mouth and tapes her up to gag her. This only turns Madalynn on more and Dixie does her best to keep her friend away from her. Finally to keep her in one spot, Dixie hogties Madalynn. And to humiliate her, Dixie also crotch ropes her. This turns out to be a mistake. Because now as Madalyn nsquirms on the floor, Dixie starts to notice just how sexy her friend is and how being tied up turns her on so much. Dixie finally admits that seeing this has her turned on and she too wants to feel what it is like to be tied helpless and gagged.

Starring: Madalynn Raye, Dixie Comet
Size: 192.36 Mb
Duration: 00:16:23 min
Resolution: 1280×720
Format video: mp4
Preview:


Download link:
https://wayshare.cc/qwrdm0yxkvb9/Go_ahead_Bitch_Tie_me_up_And_tie_it_tight.mp4.html