Gagged with her hair outdoors and then – Summer Peters, JJ Plush – Born to be Bound
Summer Peters, who was like my bondage baby grew up and stepped away from modeling and bondage entirely for 4 years- getting married and having a couplebut I let her know I was headed to Florida from Detroit and that I'd love to see her and her hubby actually let her shoot with me and hanging out with me he has decided that maybe some us bondage people aren't so bad afterall.
Summer is strung up to a tree for sleeping with JJ's man..Summer is gagged with her long virgin hair and then gets a ragged stuffed in her mouth and clear tape wrapped around her head. Her legs are tied and she struggles standing up. Now it is time to put her on the ground so the bugs can get her. She is hogtied and left miserable. She manages to free her hands and almost pull her gag out, but she doesn't manage. Poor baby.

Starring: Summer Peters, JJ Plush
Size: 449.59 Mb
Duration: 00:24:10 min
Resolution: 1280×720
Format video: mp4
Preview: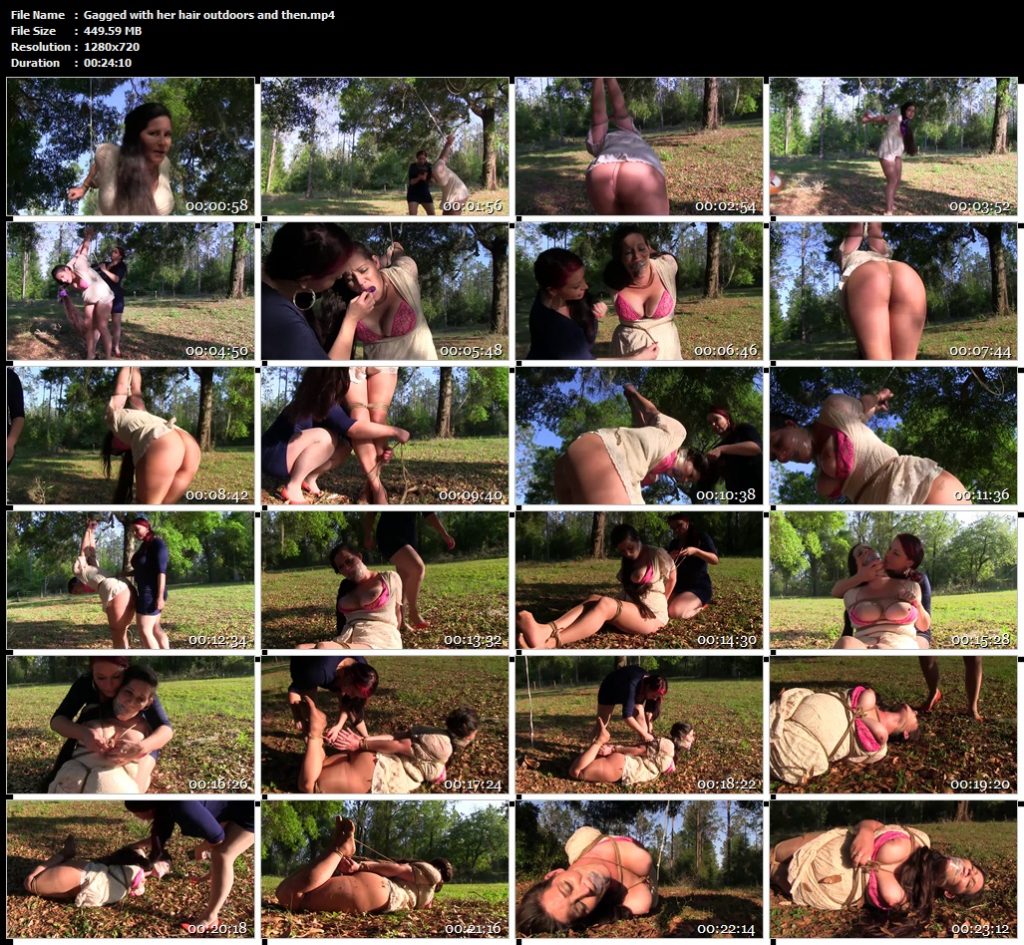 Download link:
https://wayshare.cc/xzh819jamgzn/Gagged_with_her_hair_outdoors_and_then.mp4.html