Encased & Mummified – Stars Fetish Fantasies
Encased & Mummified – Stars Fetish Fantasies
Chrissy Marie has just finished cinching herself into a hogtie. She rolls around on the bed enjoying the bite of rope into her skin, the feel of the gag in her mouth. Suddenly her pleasure turns to fear as her self bondage session is interrupted by a thief!
Burglaress Star is amused to find her work already done for her. She torments the terrified bound girl before noticing the rest of the bondage materials lying on the bed .. worn pantyhose and duct tape. While Chrissy's hogtie is rather secure, Star knows for sure that she won't be able to escape a nylon encasement duct tape mummification. She pins Chrissy down with one knee while untying her wrists & then pulls a pair of pantyhose over her head and torso. Star proceeds to mummify her tightly, ankles to shoulders, with the silver duct tape. She replaces Chrissy's ball gag with a pair of socks, wraps more duct tape around her head & finishes it off by tying on a nylon mask.
Star leaves Chrissy to struggle, only returning briefly after robbing her to taunt her before leaving her alone in her inescapable mummified & encased predicament.

Starring: Chrissy Marie, Star Nine
Size: 2.1 GB
Duration: 00:28:21 min
Resolution: 1920×1080
Format video: mp4
Preview: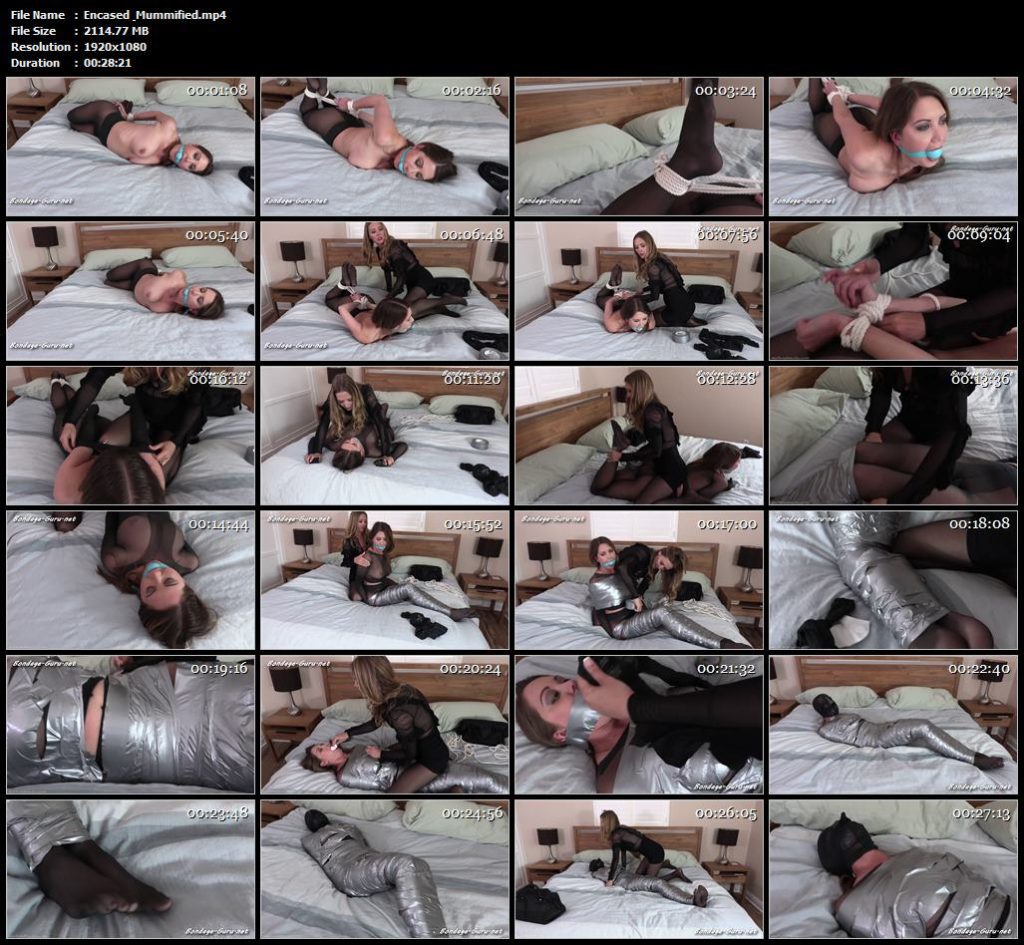 Download link:
Encased_&_Mummified.mp4