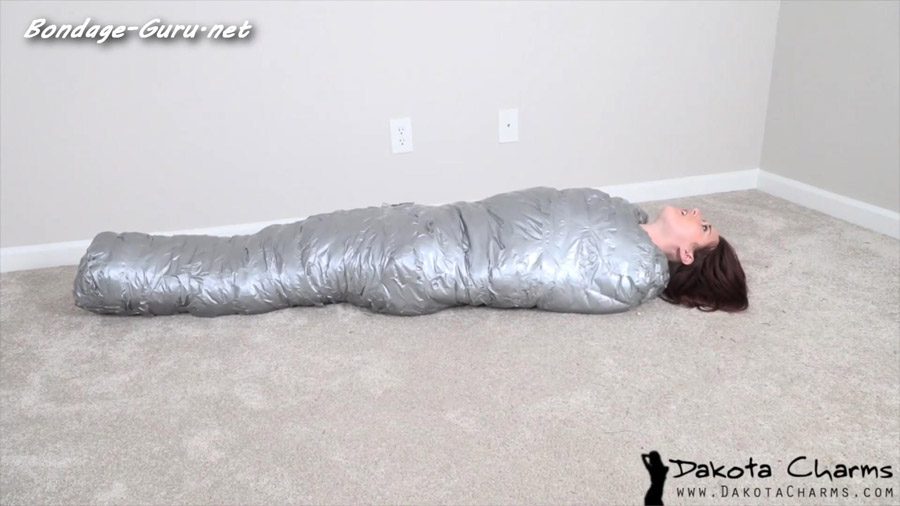 Brittany Charms Mummified By Dakota Charms
Brittany Charms Mummified By Dakota Charms
My sister, Brittany Charms, is mad that I (Dakota Charms) borrowed her new dress and got multiple guys cum on it. She's threatening to tell our parents and I mummify her in a napping bag to keep her immobilized!
She's sweaty and hot from the cocoon but tape wrapped around her ankles makes it warmer and prevents movement. When tape bound head to toes, she's concerned about how long she's going to be trapped in this!
Her eyes widen when I explain she has to escape in order to get free from the 6 roles of silver tape. Laughing, I roll her to the side but she can't go anywhere. Mouthpacking her with two pairs of smelly panties, cleavegagged and tapegagged prevent Mom and Dad from hearing her screaming.
She's horrified when smelling dirty panties that cover her head but she can't be mad because this is fun and games!
OTHER KEYWORDS-tape bondage, duct tape fetish, bondage, gags, tape gagged, DID, pantyheads, smell fetish, humour,
YOU MAY ALSO ENJOY-

Starring: Dakota Charms, Brittany Charms
Size: 664.6 MB
Duration: 00:13:16 min
Resolution: 1280×720
Format video: mp4
Preview: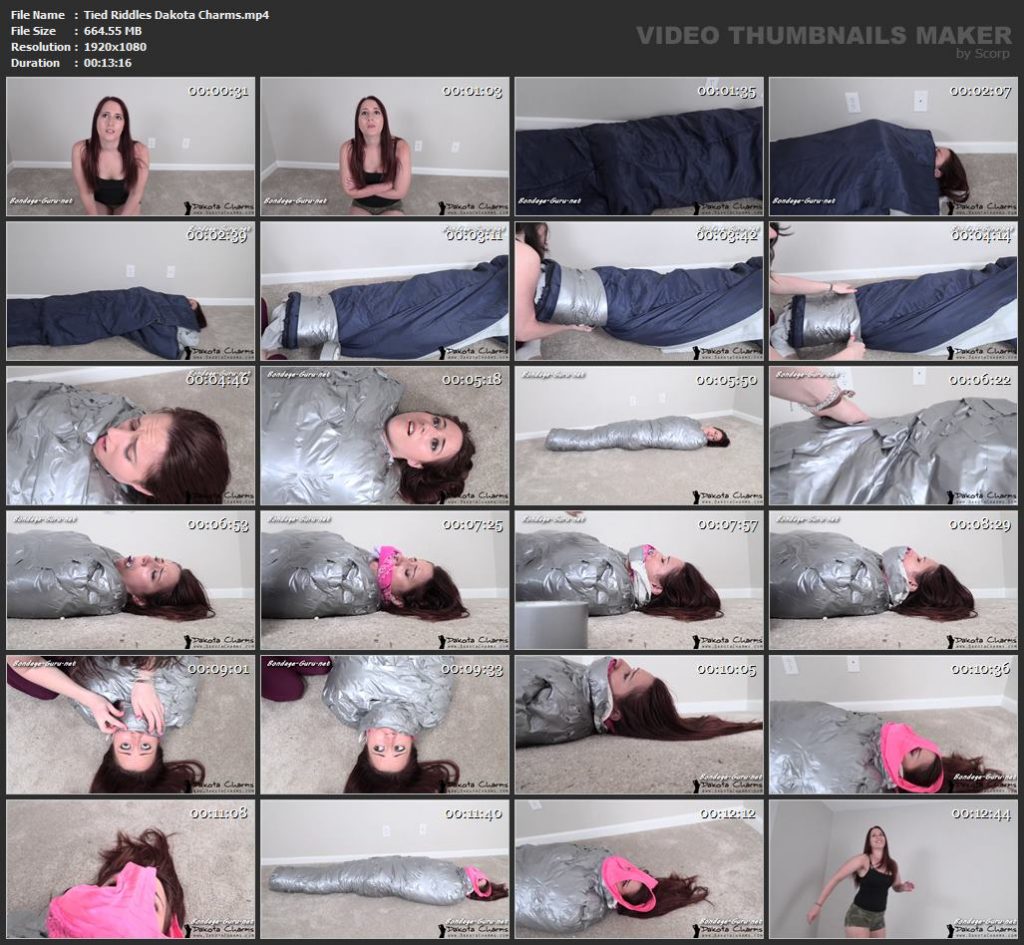 Download link:
Brittany_Charms_Mummified_By_Dakota_Charms.mp4