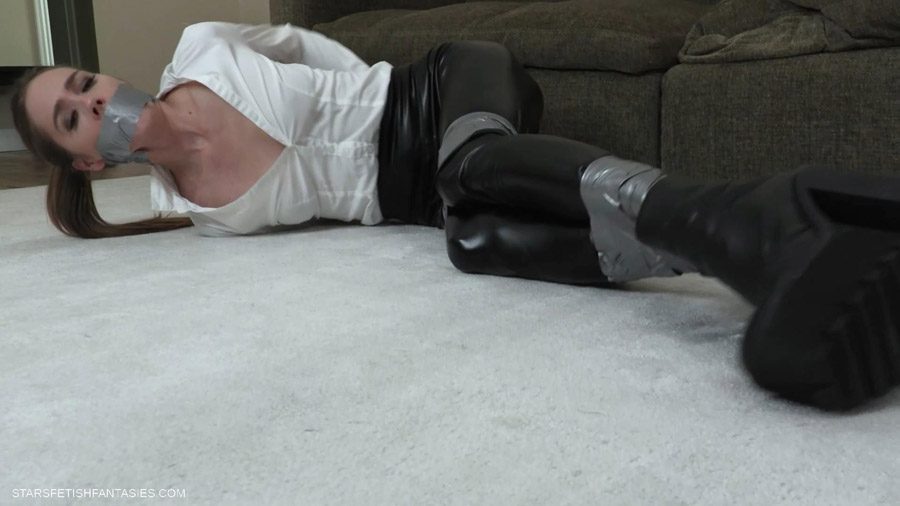 Bondage Bet in Boots – Lola Fae And Star Nine
Bondage Bet in Boots – Lola Fae And Star Nine
Star Nine's excited to go to a party in her black shiny pants and puts on her chunky black boots. Lola Fae wants to stay home and watch bondage movies. Star's not impressed with the damsels in bondage and is confident that she could escape the duct tape bondage. Lola offers a bondage escape challenge and if she gets free, will go out with her.
Lola wraps the silver tape around her pvc pants at the ankles and knees, her red nails pat it down securely. Star crosses her wrists like the bondage damsel.
Star decides the bet is stupid, but Lola tapegags her, and Star immediately gag talks through the silver tape. Bound and gagged, Star stands and does some bondage hopping before going to the couch and sliding to the floor for some bondage struggling.
Her white blouse makes the tape adhere tighter than if on skin, but she's determined to get out of this bondage challenge as her long fingernails struggle with the tape!
Includes bondage, tape bondage, escaping, gagged women, gag talk
OTHER KEYWORDS- tape fetish struggling tape gagged woman tapegagged women gag talking challenges escape fetish shiny clothing shiny clothes shiny fetish clothing fetish clothes pvc-vinyl boot fetish blondes tall woman tall women.

Featuring: Lola Fae, Star Nine
Size: 1.3 GB
Duration: 00:15:14 min
Resolution: 1920×1080
Format video: mp4
Preview: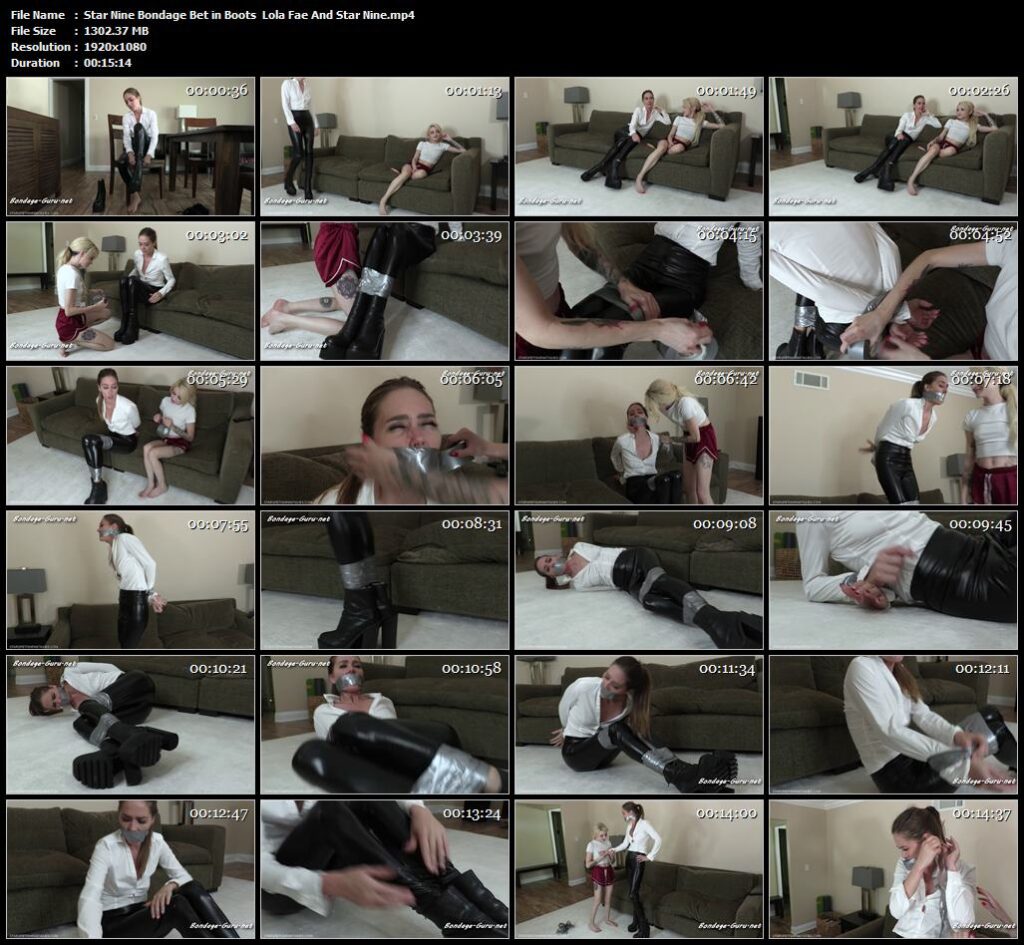 Download link:
Star_Nine_Bondage_Bet_in_Boots_Lola_Fae_And_Star_Nine.mp4