Bikini Bondage Practice – Captive Chrissy Marie
My friend Janira is in town on break from school and we were bored so we decided to go to the beach and try to meet some hot guys, but once we changed into our teeny bikinis I realized it was kind of cold out for the beach. I got an idea that I would rather practice my bondage practice on Janira while I have the chance. Janira also likes to be tied up so she agrees to help me out and let me practice on her, adding the fact that she could use some practice escaping too! I start tying her up tight so that I begin to think she won't possibly be able to escape. Her wrists, thighs and pretty bare feet are bound and I decide I would like to gag my friend Janira because I can't deny how good she looks with a big red ball gag in her mouth! She rolls her eyes but ultimately agrees, no bondage would be complete without a good gagging! I finish off by binding her into a strict hogtie on the ground and stand above her bound bikini clad body feeling quite proud of my work. I'm certain she won't be able to escape but to make the experience more real I decide to leave her helplessly struggling and go to the beach anyway!
Janira gets very angry but also worried that if she can't escape there will be no one here to help her, but that just makes her predicament even more urgent and distressful! Janira struggles hard against the ropes and frustratingly gag talks through her big ball gag strapped tightly into her mouth. She attempts to escape from the tight ropes as quickly as possible so she can catch up to Chrissy and get pay back for leaving her alone bound and gagged like this! She has to get free or else she will be stuck hogtied and ballgagged until Chrissy returns home from the beach, and that could be hours! Watch to see if she manages to escape!

Starring: Janira Wolfe, Chrissy Marie
Size: 552.26 Mb
Duration: 00:11:45 min
Resolution: 1920×1080
Format video: mp4
Preview: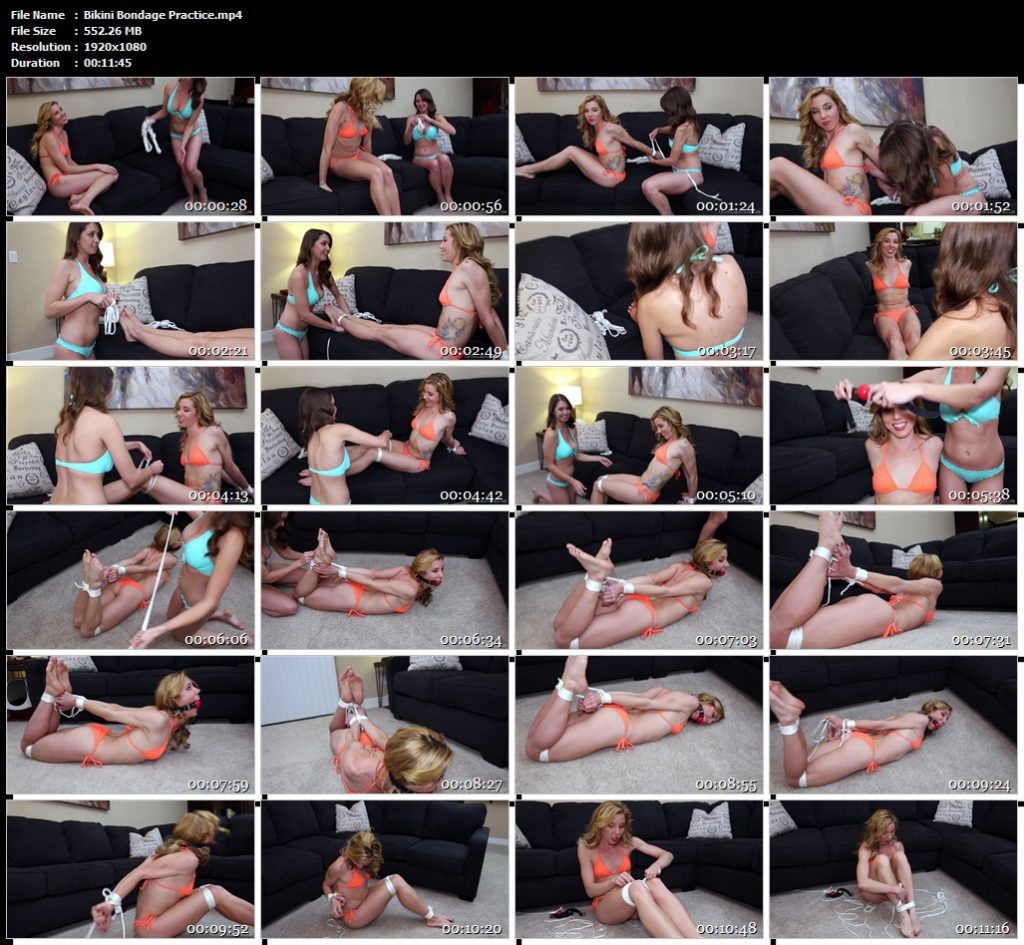 Download link:
https://wayshare.cc/ni10wwnz1o5d/Bikini_Bondage_Practice.mp4.html