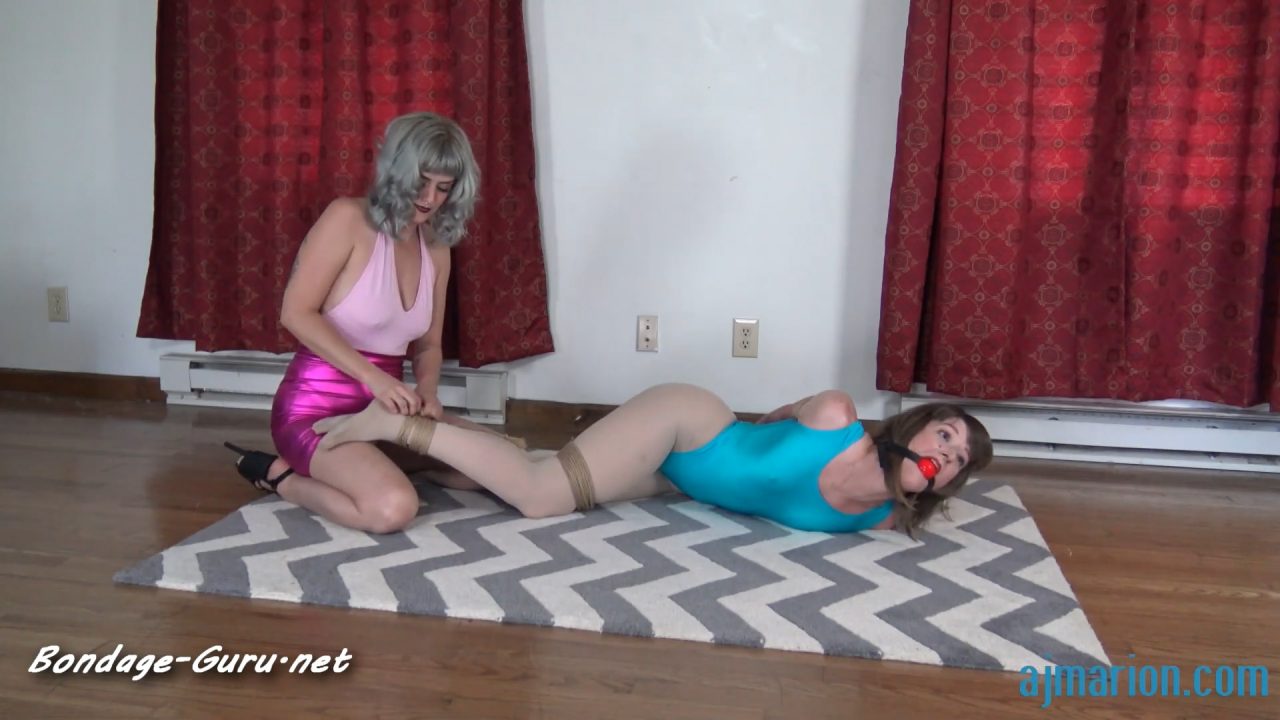 0130 – AJ Marion & Claire le Lune – ajmarion . com
0130 – AJ Marion & Claire le Lune – ajmarion . com
I tip toe into the room led by Claire de Lune, my knees and elbows bound tightly with jute.
"So, I think we've had enough of that mouth…" Claire tells me.
She pulls a large red ballgag into my mouth and straps it into place. I squeak and whimper past the gag.
"Oh man. Still with all the noise!"
Taking a moment, she pulls at my leotard and runs her hands down my tights as she mocks me. Claire briskly turns me around.
"Yeah, why don't we just show everybody your ass. That's well composed." She gives my exposed buttocks a few smacks. "So cute! Oh my god! Everybody just loves the 'darling little dancer'." she teases. Claire helps me onto my knees, and then maneuvers me to lay on the rug.
She picks up a bundle of rope and begins binding my ankles. I wiggle and squirm, but my struggles do nothing more than wave my ass around enticingly.
"Now you can just wiggle until your heart's content." she states as she finishes tying off my ankle rope. A few parting smacks, and she leaves me to struggle on the floor.
I roll around on the carpet, straining and stretching against my bonds. I lift my legs in the air twisting and turning, trying anything to loosen my restraints. It isn't long before Claire returns with even more rope!
"Okay, I think I've had enough of you wiggling around." she notifies me before bending down and flipping me over.
She drags me closer by my knees, and unties the cinch there. A simple larks head attaches to my ankles while the remaining length is looped between my wrists. A few passes back and forth leaves me hogtied. She runs her hands over my body one last time before departing once again.
I whimper and cry through my gag. I flip over onto my arms, thrusting my hips high into the air. I arch up, rocking on my stomach. I reach and pull and finger at the few fibers I find, but my attempts are futile.

Starring: AJ Marion, Claire le Lune
Size: 326.50 MB
Duration: 00:08:58 min
Resolution: 1920×1080
Format video: mp4
Preview:


Download link:
0130_AJ_Marion_&_Claire_le_Lune.mp4