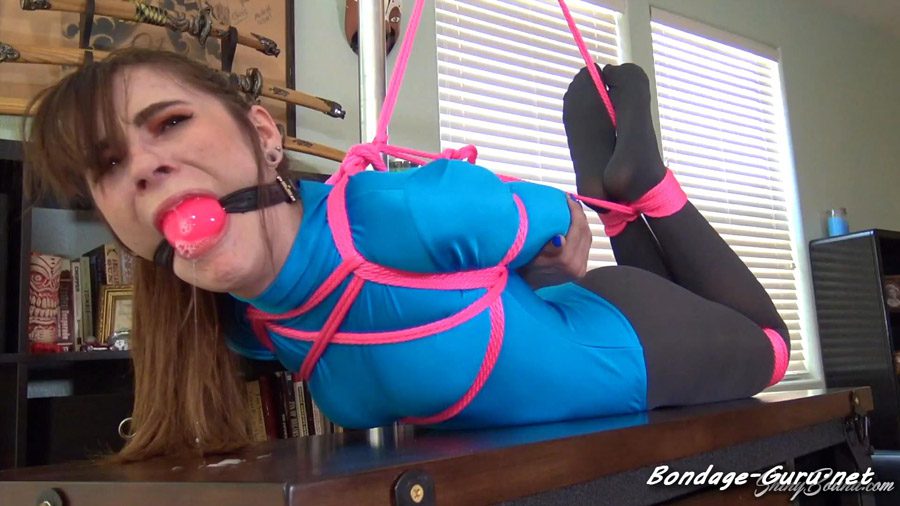 Ziva Fey – More Than She Bargained For HD – ShinyBound Productions
Ziva Fey – More Than She Bargained For HD – ShinyBound Productions
Ziva pulls up the zipper on her leotard and walks out into the living room. For as long as she can remember, she has wanted to be properly tied up. She recalls the times in her youth when she would tie her legs together with belts out of her big sisters closet and then lie there imagining her hands were also tied behind her.. But not today. Today was her big day. She saw an ad online for Bonda-cise.. The new resistance training exercise program that incorporates strict bondage to really strengthen core muscles.
When the hunky tattooed trainer arrives at her home, she is overjoyed and doesn't try to conceal it. As he wraps ropes tightly around her body, she is getting very wet. He finishes tying her legs and torso and flips her up onto her belly on the table. She looks at the giant pink ballgag deliciously as it approaches her mouth and devours it. He pulls the strap tight and buckles it behind her head. Next he ties her shoulder harness and ankles up to a cross bar, and with a yank of the rope, pulls her up into a severe arch!
Ziva lets out a yelp and her eyes open wide! This is way tighter than she had ever imagined. The ropes dig deep into her supple flesh and the spandex offers little protection. Her poor knees scream in pain and her collar bones are singing a similar song. She tries to scream, but the huge gag plus the angle of her arch keep her to a dull drooling murmur.
The trainer looks at his stopwatch.. "Alright, a half an hour on the clock.. and.. GO!". He walks out of the room, leaving her to struggle it out for fitness, but she cannot move a muscle. She is stuck there and futilely pleading for release. 30 minutes?! What will she do?! She lies there helpless, cranked into an impossibly tight hogtie, crying, and drooling all over the table.

Starring: Ziva Fey
Size: 910.91 MB
Duration: 00:20:10 min
Resolution: 1920×1080
Format video: mp4
Preview: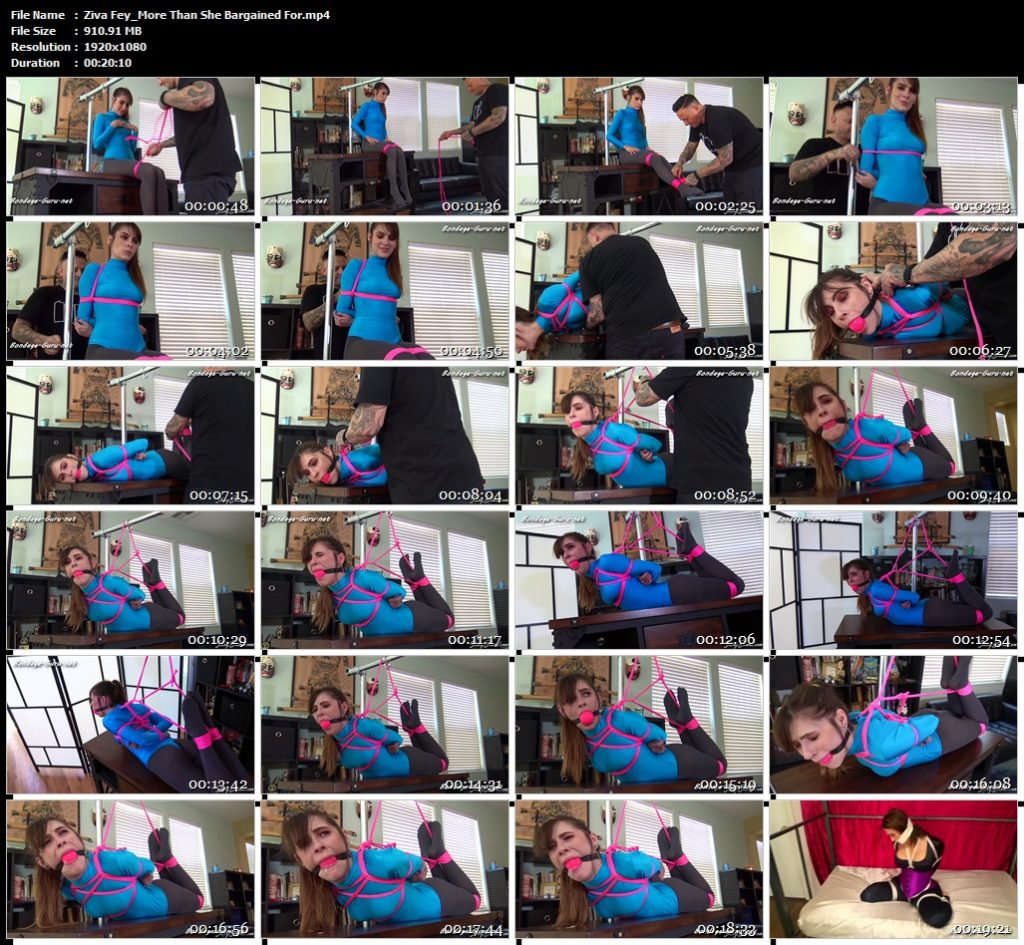 Download link:
Ziva_Fey_More_Than_She_Bargained_For.mp4